August e-Newsletter

Your wardrobe called. It wants you to download Cloth, a free app that's kind of like having the magic of the famous closet from Cluless on your phone. Snap pictures of your outfits and tag them with categories (work, everyday, etc.). That way, you can flip through your favorite combos on days you feel like you have absolutely nothing to wear.
We spend most of our time inside, breathing air that can be even dirtier than the air outside. Check out the sneakiest indoor pollution sources, and learn how to scour them out.
Your Foundation
In some homes, radon, a radioactive gas, can seep into the foundation-even if you don't have a basement. Radon may be responsible for up to 22,000 lung cancer deaths each year and may factor into squamous cell carcinoma (a type of skin cancer), too.
CLEAR THE AIR Buy a test kit (about $12). If you find a problem, the EPA suggests hiring a contractor trained in radon problems to help seal cracks in the foundation and increase ventilation. The fix costs about $1,200, but it's a sound health investment.
Your Vacuum
"All vacuums throw dust particles into the air, but those without a HEPA filter throw more," says allergist James Sublett, M.D., chairman of the American College of Asthma, Allergy and Immunology Indoor Environment Committee.
CLEAR THE AIR Go to AsthmaAndAllergyFriendly.com for brand recommendations. Whatever you use, don't vacuum the bedroom for two hours pre-sleep:"Give the floating particles a chance to settle down before you spend time in the room," Dr. Sublett says.
Your Stove
Up to a third of indoor particles can come from cooking, Dr. Sublett says--especially when done at high temps. It can even release formaldehyde, which can cause cancer.
CLEAR THE AIR Equip your stove with a fan that vents outside, and if you can't, open a window. Both will help you rid your kitchen of pollutants and moisture.
Your cleaning products
Traditional cleaners are clearly irritating, but those advertised as green or natural may be as well. And pine and citrus oils contain chemicals called terpenes, which interact with ozone in the air and produce formaldehyde.
CLEAR THE AIR Use the minimum amount of whatever you use, and ventilate.
Source: Self Magazine May 2012 Issue
©
Gjs
|
Dreamstime Stock Photos
35% of women choose lavender when asked to pick a scent for their home; men were more likely to choose vanilla (25%). Both aromas reduce anxiety.
Relaxation Referral



©
Jozsef Bagota
Dreamstime Stock Photos
Body and Energy
7075 Redwood Blvd.
Suite A
Novato, CA 94945
Phone: 415.892.9445
KarensBodyEnergy.com
Karen, the owner, is great at tailor making her massages to meet your particular needs. With an extensive list of modalities to choose from, Karen creates a therapeutic massage that will encourage the most healing for your body. I highly recommend her massage services.
Cut Down on Paper Waste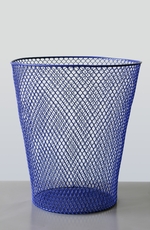 ©
Mval
|
Dreamstime Stock Photos
Get Less Junk Mail
Instead of throwing away or recycling unwanted catalogs that come in the mail, call the company to ask to be removed from future mailings. Often, there is also an option to opt-out of mailings on the company's website, usually under Customer Services.