I heart daily is a free newsletter of stuff we like. Each day, you'll find out about one thing: The band you should hear, the girl who's kicking ass in the world, the lipstick color that looks good on everyone, the designer who doesn't have a fashion show yet but is completely amazing… you get the idea.


You'll never hear about stuff we hate, just stuff we heart.
We're nice that way.
The Write Jewelry
January 6, 2009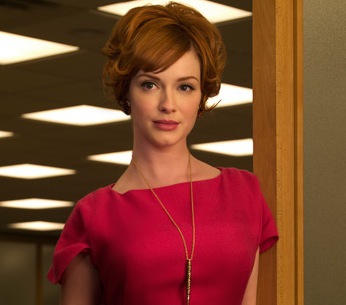 If I could have any wardrobe I wanted, I'd dress like the stars of Mad Men all the time. Sure, people might call me eccentric, but I'd have such style! All the characters dress to the nines, but the fashion sense I most admire belongs to head secretary Joan Holloway, played by Christina Hendricks. Her amazing red hair, tailored sweaters and real-woman body shape are imminently girl crushable.
Equally crushable is the gold pen necklace she wears around the office. I was thrilled to find this near-perfect match from 1928 Jewelry ($20). Same gold tone, same vintage inspiration. Wear it in class and never have to borrow a pen again. When function meets style, I swoon.

read more fashion at iheartdaily.com
Photo courtesy of AMC