No Bigger Ships, No More Environmental Impact
Key West Voters Soundly Defeat Channel Widening Study
October 1, 2013 was an important day for the Key West and Florida Keys community when 74 percent of Key West voters defeated a ballot question to order a feasibility study by the U.S. Army Corps of Engineers to expand its main shipping channel to accommodate larger cruise ships into Key West Harbor. Smaller cruise ships that do not require a wider channel will still be able to come into port.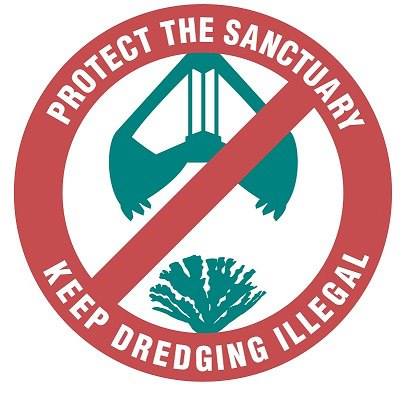 x
The three-year, $3 million study came with concerns from residents and fishermen about the environmental impacts on the surrounding waters, not only for endangered, threatened and protected corals and bottom-life, but also the migrating bonefish and tarpon that use the area. The study would have weighed economic impacts versus environmental concerns.
x
The proposed dredging would have displaced some 150,000 cubic yards of sea bottom protected by the
FKNMS
. The sanctuary, established in 1990, would have to permit any dredging, but it doesn't have a permit category for that activity. To create a mechanism to allow dredging, Congress would have to change the
Florida Keys National Marine Sanctuary and Protection Act
.
x
The
Key West Committee for Responsible Tourism
, chaired by Jolly Benson and
Last Stand
's Mark Songer, raised $79,000 in their "Vote No" campaign, while the Key West Chamber of Commerce PAC raised $164,000 to promote the study. The vote was 4,531 (73.54 percent) saying no to requesting the study as opposed to 1,630 (26.46 percent) who voted to ask the Corps for the study.
---
Scuba Divers Fight Back Against Marine Debris
Thank you to the thousands of volunteers who rallied together during September's
Debris Month of Action
! With a united mission to combat the growing marine debris problem, more than 17,000 lbs of debris was removed and reported from underwater environments around the globe.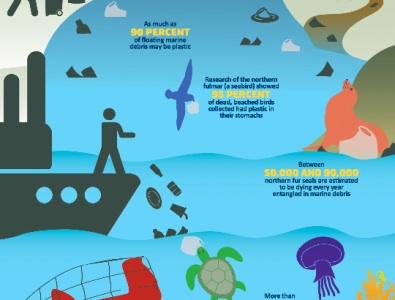 More than 20,000 trash items were collected during September, including the usual culprits – plastic drink bottles, food wrappers and cigarette butts. In the bizarre category, divers removed a garage door, shopping carts, mobile phones, golf clubs and a guitar amplifier. It's astounding to see all the stuff from our everyday lives that make its way underwater!
x
So how do we stop trash from entering the ocean and choking precious marine life in the first place? During September, 155
Dive Against Debris
Heroes signed the pledge to remove and report harmful debris year-round. Ongoing data and photo submissions are invaluable in painting an accurate picture of the underwater marine debris issue. Armed with comprehensive and consistent information, we'll be in a stronger position to prevent debris from a policy and waste-management perspective.
x
Project AWARE
's ultimate goal is to prevent marine debris at the source. Thanks to all the ocean heroes out there, we're moving closer to an ocean free of trash each time we Dive Against Debris. Keep up the great work! Want to make your dives count for conservation? It's never too late to start your Dive Against Debris action.
Find the tools here to help get you started.
---
Free Book for Becoming a "Friend!"
If you've been receiving our newsletter, by now we hope you know a little bit about Sanctuary Friends and the programs and projects we support. But there may still be a few things you don't know.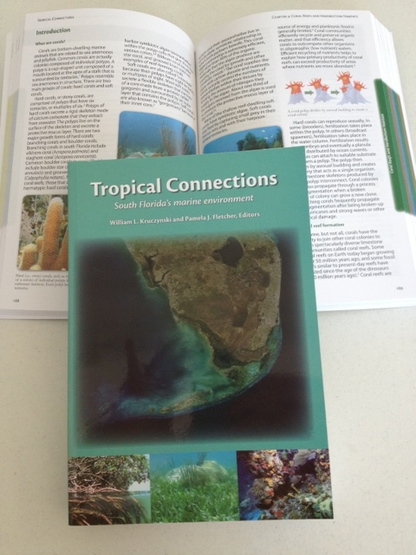 x
Sanctuary Friends Foundation of the Florida Keys is the non-profit partner of the Florida Keys National Marine Sanctuary (FKNMS). Our organization was created to inspire people to preserve, protect, restore and promote the sustainable use of the Sanctuary. Through public- and private-sector partnerships, we create conservation-based research, as well as education and outreach programs designed to connect the public with ocean and coastal resources. We hope to develop an ocean-minded public able to make informed and responsible decisions regarding our Sanctuary and the world's oceans.
x
Sanctuary Friends assists the FKNMS in protecting coral reefs through grassroots, community-based efforts focused on projects such as coral reef restoration, surveys, monitoring and research. We also sponsor environmental education for children, tourists and businesses.
x
Our supported programs are outlined on our website and we feature updated information in our newsletter each month. Some specific projects we support are: Florida Keys Eco-Discovery Center, Blue Star, Coral Restoration and Nursery, Team OCEAN, Mooring Buoys and many more. We continue to support the REEF, Fish & Friends Lecture Series in Key Largo and we maintain keysenvironmentalcalendar.org, a collaborative effort to have all the "green" events in the Keys in one, easy-to-find spot.
x
We need your help to continue our mission. If you've been thinking about joining Sanctuary Friends as a member, there is no better time than now. In collaboration with local authors, we will send you "Tropical Connections," a book dedicated to South Florida's marine environment, as a gift for your contribution of $50 or more. We promise to use your donation to fulfill our mission to protect and restore the coral reef and marine ecosystem. Please join us today as a Sanctuary Friend!
---
NewsMakers
---
Lionfish Workshops Coming to A City Near You!
Between August and October,
REEF
staff will be traveling to more than a dozen coastal communities to present information on the lionfish invasion and hands-on demonstrations on collecting and handling. Workshop topics include background of the invasion, lionfish biology, ecological impacts, current research findings, collecting tools and techniques, market development and ways to get involved. The next workshop will be October 21 in Cape Canaveral, Fla.
More workshops
will be coming to Alabama, the Florida panhandle and Central and South Florida. The classes are free of charge and open to the public. All divers, fishers and ocean enthusiasts are encouraged to attend.
---
We want your input!
If you have stories of note or just want to comment on our newsletter,
---
Sanctuary Friends Foundation of the Florida Keys
is a non-profit, 501(c)(3), tax-exempt organization
(Tax ID# 59-2443959).
We take your privacy seriously. Your email address will never be sold, rented or given away. All our emails include an easy opt-out feature. If you have activated spam filters in your email application, please add the following email to your address book:
Sanctuary_Friends_Foundation_of_@mail.vresp.com