Our dedicated
Board of Directors
, members and allies are committed to guaranteeing the future of our economically-precious treasures that are in critical danger here in the Keys. Please
join us as a member
, renew your membership or
volunteer
with us.

Current Status of Sanctuary Zoning & Regulatory Review

FKNMS
'
Sanctuary Advisory Council (SAC)
has been taking part in a multi-year process to review management issues in the sanctuary. This
review
is in response to requests by the public, shifting environmental conditions and threats in the Florida Keys, better scientific information and legal requirements. This review is a public process that will eventually culminate in an updated management plan and potential modifications to regulations, marine zones, and the sanctuary boundary.
x
The review is an ongoing public process. After many meetings, SAC has reviewed all the major marine zoning and regulatory issues raised in public scoping, following a
workplan
they established early in the process. Many of the workplan items were ultimately addressed through motions requesting that
NOAA
address particular ideas in its development of a Draft Environmental Impact Statement (DEIS).
x
x
The management alternatives will be described in a DEIS that details the actions (i.e. zone, boundary, and regulatory modifications) that would be taken under each alternative along with a description of its socio-economic and environmental impacts. Once the DEIS is released, there will be an open public comment period of at least 90 days during which the Florida Keys community, stakeholders, resource users and the general public will be able to provide feedback and recommendations.
x
---
World Oceans Day is June 8
Take action for the ocean!
World Oceans Day
is a global day of ocean celebration and collaboration for a better future. This year, people all over our blue planet are celebrating with the theme "Healthy Oceans, Healthy Planet." Organizations and individuals are promoting prevention of plastic ocean pollution with events in their communities, special announcements and everything in between!

Many countries have celebrated World Oceans Day since the United Nations Conference on Environment and Development in Rio de Janeiro in 1992; however, June 8 was not officially designated
"World Oceans Day" by the United Nations
General Assembly until 2008 (resolution 63/111, paragraph 171).
The official designation is an opportunity to raise global awareness of the benefits derived from the oceans and the current challenges faced by the international community in connection with the oceans. The day is intended to provide an opportunity for people to reflect and emphasize the benefits that the oceans can provide and our individual and collective duty to interact with oceans in a sustainable manner so as to meet current needs without compromising those of future generations.
x
As part of the celebrations, a reception is held at UN Headquarters in New York City and the winners of the Annual World Oceans Day Oceanic Photo Competition are announced. That evening, the Empire State Building is lit in white, blue and purple, representing the different layers of the ocean.
x
Explore the website
for ideas, resources, and information about how you can get involved or to
find a nearby event
. The website serves as the central coordinating platform to help expand the reach and impact of World Oceans Day on June 8 and year round.
---
25th Anniversary of Installation of Mooring Buoys in FKNMS
Anchors can cause damage to coral reefs, seagrasses and other sensitive habitats. In the
FKNMS
, a network of bright floating weighted objects –
mooring buoys
– have proven vital to conservation, sustainable outdoor recreation and local economy. These buoys, attached at locations that are the least disruptive to the sanctuary's ecosystem, allow boaters to tie up and secure vessels without damaging the reef. Buoys also indicate areas with specific regulations, assist with navigation and highlight history along the sanctuary's Shipwreck Trail.
x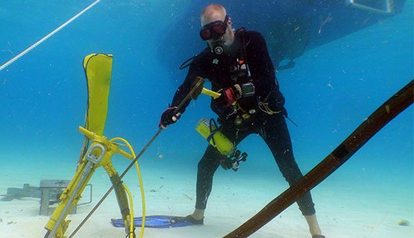 Florida Keys staff first installed buoys in 1981, locating them at popular dive sites along the reef tract. This simple innovation was later adopted by conservation groups worldwide. Today, the sanctuary has more than 500 mooring buoys from Key Largo to the Tortugas. Six specially-trained fulltime staff replace missing buoys and install new ones using underwater hydraulic drills and jackhammers, pressure wash them and their lines, conduct dive inspections and maintain vessels required for the work. Their "toolkit" includes miles of line; thousands of shackles, stainless steel pins and manta anchors; and a substantial quantity of buoys.
x
This protection is essential to the ecosystem of
FKNMS
, North America's only living coral barrier reef and one of the world's most popular diving destinations. Its impact has long reach: ocean-related activities bring more than $4.4 billion annually to the local economy and support more than 70,000 jobs.
x
---
NewsMakers
REEF Ocean Explorers Camp Returns This Summer!
---
Our Mission
Sanctuary Friends Foundation of the Florida Keys supports the Florida Keys and the Florida Keys National Marine Sanctuary (FKNMS) in the preservation, restoration, and sustainable use of our coral reef ecosystem, from the uplands to the deep sea. We focus on development of community support and advancement of public awareness, education, outreach and scientific research.
---
We want your input!
If you have stories of note or just want to comment on our newsletter,
In This Issue:
Status of Regulatory Review
Mooring Buoys 25th Anniversary
---
---
Please add your upcoming events to our online Florida Keys Environmental Calendar. This community-wide resource allows any organization or group to set up an account and post environmentally-related events.
xxxxxxxxxxxxxxxxxxxxxxxxxxxxxxxxxxx
Demystifying the Hyperbaric Chamber
Scott Fowler, Manager of Hyperbaric Medicine at Mariners Hospital, will explain hyperbaric oxygen treatment and how the process works to treat various symptoms, illnesses and injuries. Free presentation in the "Immerse Yourself?" series held every third Wednesday of the month.
Ocean Life Series: Rising Above: The Science of Sea Level Rise and What It Means for Us
May 20, 2016, 7 pm, Nelson Government Center, MM102, Key Largo
Tiffany Troxler, Director of Sea Level Solutions at FIU, will present science, impacts and possible solutions concerning sea level rise in South Florida. This free lecture is the last in the 2015-16 Ocean Life Series. Meet & Greet begins at 6 p.m.
More information.
---
April / May 2016
Welcome! Thank you for your support!
New & Returning Members ($30-$199)
Nancy Gold
Benefactors
($200+)
Mike Klayman
Shirley Shumway
Ocean Reef Foundation
Charles Woldenberg
Anonymous
Robert Eichholtz, Jr.
---
SPONSORS
Please support the companies that support the FKNMS and Sanctuary Friends.
Platinum:
Waste Management
Marathon Garbage Service
Keys Sanitary
Sunbelt Rentals
Cressi International
Gold:
Island Home Builders
Marathon Jet Center
Centennial Bank
First State Bank
Little Palm Island Resort
The Weekly Newspapers
Conch Color
Papa's Pilar Rum
Ocean Reef Club
Ocean Reef Community Foundation
Diver's Direct
Silver:
Marathon Boat Yard
Grader Mike Construction
Marathon Chamber of Commerce
A Deep Blue Dive Center
Paver Dave
Keys Contracting Services
Florida Keys Contractor's Association
Key West Butterfly & Nature Conservatory
Hard Rock Cafe
Hyatt Key West Resort & Spa
SHOR Restaurant
Westin's Bistro 245
Key West Express
FURY Water Adventures
Dunkin' Donuts
JSA Promotions
Budweiser
---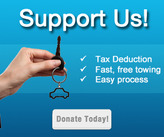 ---
Sanctuary Friends Foundation of the Florida Keys
is a non-profit, 501(c)(3), tax-exempt organization
We take your privacy seriously. Your email address will never be sold, rented or given away. All our emails include an easy opt-out feature. If you have activated spam filters in your email application, please add the following email to your address book:
Sanctuary_Friends_Foundation_of_@mail.vresp.com