Cuba: The Accidental Eden

Cuba may have been restricted politically and economically for the past 50 years, but its borders have remained open to wildlife for which Cuba's undeveloped islands are an irresistible draw. While many islands in the Caribbean have poisoned or paved over their ecological riches on land and in the sea in pursuit of a growing tourist industry, Cuba's wild landscapes have remained virtually untouched, creating a safe haven for rare and intriguing indigenous animals, as well as for hundreds of species of migrating birds and marine creatures. Coral reefs have benefited, too. Independent research has shown that Cuba's corals are doing much better than others both in the Caribbean and around the world.
x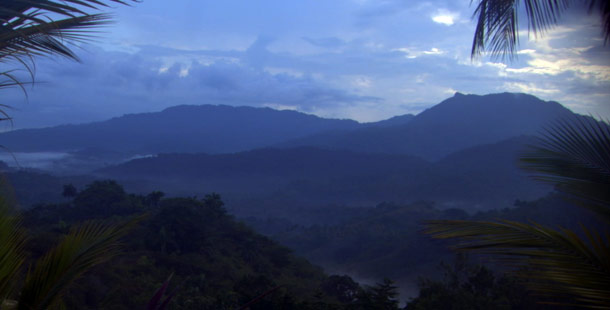 Thus begins the description of the PBS film
"Cuba: The Accidental Eden,"
which was shown on February 10 in Marathon, sponsored by Sanctuary Friends and the Marathon Sail & Power Squadron. At the conclusion of the film,
Larry Benvenuti
, a local professional photographer, presented a slideshow about Cuba. Larry has traveled to the country 20 times, and his photos were a great complement to the film.
x
More than 100 people attended the showing a discussion of travel to Cuba ensued. There was so much interest Sanctuary Friends has taken the lead in scheduling a series of roundtable discussions concerning national political discussion & future travel. To participate in the discussion, please email
Diana
with your contact information to be put on the list for future dates and locations.
---
A Call to Action for Divers to Support Our Nation's Sanctuaries
(Excerpt from an essay in
Alert Diver

by Bob Talbot)

"What can I do protect the ocean?" is the question I'm most asked in my travels. Divers share an intimate relationship with the sea. We witness both its beauty and its fragility. We take pictures, tell stories and bring others under the sea to share our adventures. We revel in the sea's magnificence, are angered by its destruction and long for ways to protect it.
x
What can we do protect the ocean? Today, one of the many answers to that question rises to the top: Support National Marine Sanctuaries. The National Marine Sanctuary System is one of our most powerful tools to protect special marine areas. Now more than ever they need our help to become everything the name implies.
x
Read the entire article here.
We are very excited to share with you this article by Bob Talbot, Chair of the
National Marine Sanctuary Foundation
, in the current issue of
Alert Diver
. In a very personal, eloquent and powerful way, Bob discusses the importance of sanctuaries in conserving and protecting our ocean. Won't you take action? – by
donating
,
signing up for our e-newsletter
, or
signing the petition to "Put the Ocean First."
---
"Friends In Focus"

Stephen Frink
, renowned underwater photographer and publisher of
Alert Diver
magazine, is the creator of
"Friends in Focus."
This program, sponsored by Sanctuary Friends, has come a long way since the original 2003 event.
x
Today "Friends In Focus" has evolved into a monthly film and seminar series revolving around marine life and diving. Boaters, snorkelers, divers and natural history buffs are invited to entertaining films, presentations by guest speakers, informal discussions, and some laid-back, Keys-style fun with friends who share common passions.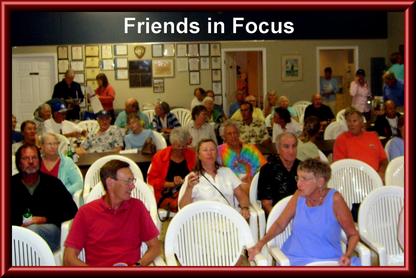 Key Largo -
"REEF, Fish & Friends"
seminar series on the second Tuesday of the month combining a friendly social gathering with presentations about timely "fishy" topics. More information: 305-852-0030.
x
Marathon -
Monthly film series on the second Thursday of the month co-sponsored by the
Marathon Sail & Power Squadron
. More information: 305-289-2288.
x
Key West -
NOAA's Robert Keeley and the
Eco-Discovery Center
have built a library of more than 130 environmental films, with public performance rights for many of them. You can catch two films each Sunday as part of the Environmental Film Series at the Eco-Discovery Center at 2 and 4 p.m. For a recorded message of upcoming films, call 305-809-4755.
x
All of these events are listed in Sanctuary Friends'
Florida Keys Environmental Calendar
.
---
NewsMakers
---
"Smart from the Start" Program

The U.S. Department of Energy is offering new funding opportunities of up to $50.5 million over five years for projects that support offshore wind energy deployment. Delaware, Maryland, New Jersey and Virginia have been classed as part of The Interior Department's
"Smart from the Start"
plan announced in November 2010. This approach uses coordinated environmental studies, large-scale planning and expedited approval processes to speed offshore wind energy development.
x
"The United States is synchronizing new research and development initiatives with more efficient, forward-thinking planning so that we can help quickly stand up an American offshore wind industry," according to Secretary of the Interior Ken Salazar. "This initiative will spur the type of innovation that will help us create new jobs, build a clean energy future, and compete and win in the technologies of the 21st century."
x
Deployment of clean, renewable offshore wind energy will help meet President Barack Obama's goal of generating 80 percent of the nation's electricity from clean energy sources by 2035.
---
blue
&
green
occasions
Celebrating the event ... Honoring the earth and sea
SERVING THE FLORIDA KEYS AND KEY WEST
We invite you to hold your special celebrations, business meetings and other occasions in a meaningful way at the Florida Keys Eco-Discovery Center. Our staff will help you celebrate in a green way, and your donations will help to give back to the "Sanctuary." Call today to reserve your date and share your celebration with the earth and sea! More information. Email.

Tel: 847-612-4712.
---
---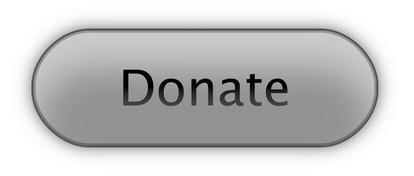 ---
---
Sanctuary Friends Foundation of the Florida Keys is a non-profit, 501(c)(3), tax-exempt organization (Tax ID# 59-2443959).
We take your privacy seriously. Your email address will never be sold, rented or given away. All our emails include an easy opt-out feature. If you have activated spam filters in your email application, please add the following email to your address book: Sanctuary_Friends_Foundation_of_@mail.vresp.com