Happy Holidays from Friends!
We'd like to take this time to thank our readers and members for your support all year long. We wish you peace and success in the new year.
Renew or become a member
today at $30+ and receive a Sanctuary Friends embroidered visor ($15 value).
(Offer expires January 31, 2016.)


Bioluminescence Q&A
In addition to being beautiful,
bioluminescence
is common and almost certainly important in the open ocean. Depending on how you count it, around 80 percent of animals in the water column (not on the ocean bottom) emit light. Bioluminescence is most common among fish, squid and gelatinous zooplankton (jellyfish and other animals that are mostly made of water).
x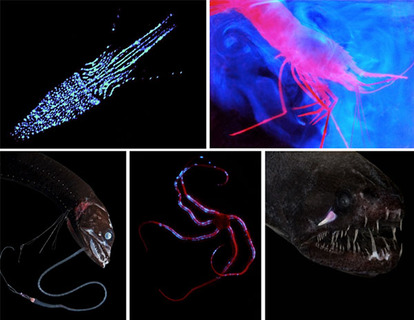 Usually blue in color (because this is the light that travels best through water), bioluminescence can range from nearly violet to green-yellow and very occasionally red. Bioluminescence is emitted in three different ways: vomited from the animal, emitted by specialized cells called photocytes or from colonies of bioluminescent bacteria that live in black pouches. Regardless of how it's emitted, the light is created by the same basic reaction: a small organic molecule called the substrate is oxidized. The reaction requires energy and is helped along by an enzyme.
x
While we understand some of the chemistry of bioluminescence, much remains a mystery. First of all, we can mostly only guess at its functions. Most bioluminescence seems to only occur when the animal is being touched, and we are still not entirely sure why. We think it protects the animal in a number of ways, including blinding or startling an opponent, misleading them by detaching a glowing body part, or possibly attracting animals that eat the opponent. However, as is so often true in science, we have a long way to go before we can confirm these ideas. We also suspect that some deep-sea animals use bioluminescence to communicate with each other.
x
Another open question in bioluminescence research is its distribution It is very common in the water column of the ocean, less common on coral reefs and other places near the shore, rare on land, and nearly non-existent in freshwater. A final question is: how did bioluminescence evolve? Light in a dark place is obviously useful, but did bioluminescence start out as a useful optical trick or did the emitted light serve another function? As you can see, Bioluminescence is a subject with many more questions than answers!
---
Coral Reef Restoration Research in the Keys
The coral reefs in the Florida Keys are a unique national treasure that need to be protected. Reef decline has been demonstrated by an increase in coral diseases and coral bleaching and a decrease in living coral cover. Coral reefs are also impacted by ship groundings and hurricanes. In these cases, there is a need for new colonies to restore reefs following a disturbance.
x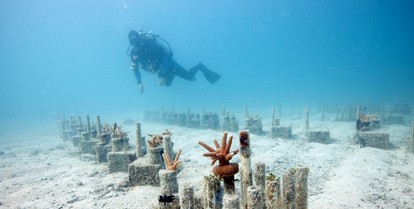 Although the number of reef restoration projects in the
FKNMS
and elsewhere is increasing, only a limited amount of research to determine optimal techniques has been done. Developing restoration techniques requires multiple colonies of a range of coral species impacted by groundings to evaluate the effectiveness of different restoration strategies. A collaborative research effort among
FKNMS
,
The Nature Conservancy
and
Mote Marine Laboratory
is making great advances in developing culture methods for hard corals at
Mote's Tropical Research Laboratory
field station in the Summerland Key.
Research is focused on developing culture or propagation methods for more than 20 species of hard corals under controlled environmental conditions for reef restoration research.
x
Coral colonies at the Lab were rescued by FKNMS from boat grounding and other environmental disturbances, stabilized in raceway tanks, fragmented and mounted on coral culture bases. Multiple colonies of all species are maintained in the environmentally controlled broodstock reserve facility with optimal light and water chemistry conditions. The corals in the brood stock reserve provide fragments for restoration research. Studies to determine optimal size, shape and season for restoration efforts will are then conducted.
These efforts have produced thousands of coral colonies for transplanting back to the reef.
Research trials are ongoing to examine the effects of the restoration efforts.
---
Donating Your Car is Easy!
Sanctuary Friends
has partnered with
CARS
to accept donations of your car, truck, RV, boat, motorcycle or other vehicle with the proceeds benefitting
Sanctuary Friends programs and projects
.
To donate, just fill out the
secure online donation form
and a representative will contact you to guide you through the next steps in the process. You may also call 855-500-RIDE.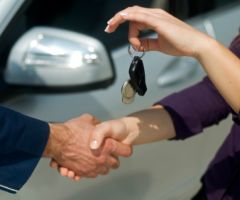 We accepts most vehicles, running or not. CARS will arrange to have your vehicle towed away at a scheduled time convenient for you, usually within two to three business days. The vehicle will be picked up by a licensed tow company at no cost to you and will be taken to a sale location. You only need to provide a certificate of title. Donations are tax deductible! For more information about how to donate a car, please visit www.donatingiseasy.org.
---
NewsMakers
Spotlight on: Mote Tropical Research Laboratory
Situated in the heart of the Lower Keys and only 24 miles from Key West,
Mote's Tropical Research Laboratory
in Summerland Key is a fully-equipped marine science facility dedicated to marine research and education in the Florida Keys. The facility is located within easy access to the variety of nearby habitats, including reefs, seagrass meadows, nearshore hard grounds, mangrove forests and unique terrestrial communities, most within the protection of
National Wildlife Refuges
and the
FKNMS
.
x
The facility offers accommodations, a well-equipped dry lab, classroom with modern A/V equipment, indoor and outdoor wet labs, raceways and larger outdoor seawater holding tanks, vessels from 18 to 25 feet, SCUBA support, high-speed internet connection and a marine science library.
Current programs with ongoing research at the Lab include: Coral Reef Restoration, Coral Reef Science and Monitoring, Marine Aquaculture Research, Marine Microbiology and Ocean Acidification. The broad array of nearby habitats combined with well-equipped facilities and an experienced and knowledgeable staff makes the Tropical Research Laboratory the ideal location for marine research and education programs in the Lower Florida Keys.
---
We want your input!
If you have stories of note or just want to comment on our newsletter,
In This Issue:
Donating Your Car is Easy!
---
---
Please add your upcoming events to our online Florida Keys Environmental Calendar. This community-wide resource allows any organization or group to set up an account and post environmentally-related events.
xxxxxxxxxxxxxxxxxxxxxxxxxxxxxxxxxxx
Discovery Saturday: Sea Stars
Dec. 19, 10-11 am,
 Eco-Discovery Center, Key West
Kids in kindergarten through fifth grade are invited to join this free, fun-filled event where they will learn about the environment of the Florida Keys and the marine life that live here while playing games and making craft projects. Every third Saturday of the month. Call 305-809-4750 for more information.
---
Boating Skills & Seamanship Course
Jan. 12–28 (three week course on Tuesdays & Thursdays), 6:30-9 pm, Marathon Senior Center, 33rd Street Gulf, Marathon
Sponsored by the
Coast Guard Auxiliary Flotilla 13-02
. Topics include nautical highway signs, rules of the road, navigation, course charting, boat handling, equipment, radio procedures and other safe boating skills. This course qualifies participants for the Florida Boating Safety Education ID card. $55 per person; advanced registration required by Jan. 11:
dmatt103@bellsouth.net
or 305-731-7148.
---
November/December 2015
Welcome! Thank you for your support!
Benefactors
($200+)
Robert Eichholtz, Jr.
---
SPONSORS
Please support the companies that support the FKNMS and Sanctuary Friends.
Platinum:
Waste Management
Marathon Garbage Service
Keys Sanitary
Sunbelt Rentals
Cressi International
Gold:
Island Home Builders
Marathon Jet Center
Centennial Bank
First State Bank
Little Palm Island Resort
The Weekly Newspapers
Conch Color
Papa's Pilar Rum
Ocean Reef Club
Ocean Reef Community Foundation
Diver's Direct
Silver:
Marathon Boat Yard
Grader Mike Construction
Marathon Chamber of Commerce
A Deep Blue Dive Center
Paver Dave
Keys Contracting Services
Florida Keys Contractor's Association
Key West Butterfly & Nature Conservatory
Hard Rock Cafe
Hyatt Key West Resort & Spa
SHOR Restaurant
Westin's Bistro 245
Key West Express
FURY Water Adventures
Dunkin' Donuts
JSA Promotions
Budweiser
---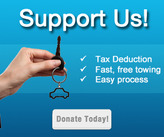 ---
Our Mission
Sanctuary Friends Foundation of the Florida Keys supports the Florida Keys and the Florida Keys National Marine Sanctuary (FKNMS) in the preservation, restoration, and sustainable use of our coral reef ecosystem, from the uplands to the deep sea. We focus on development of community support and advancement of public awareness, education, outreach and scientific research.
---
Sanctuary Friends Foundation of the Florida Keys
is a non-profit, 501(c)(3), tax-exempt organization
We take your privacy seriously. Your email address will never be sold, rented or given away. All our emails include an easy opt-out feature. If you have activated spam filters in your email application, please add the following email to your address book:
Sanctuary_Friends_Foundation_of_@mail.vresp.com