Happy Holidays from Friends!
We'd like to take this time to thank our readers and members for your support all year long. We wish you peace and success in the new year.


Maritime Heritage in the Keys: Shipwrecks & More
Pieces of pottery, shipwrecks, old coins, glassware – these are a few examples of maritime heritage or cultural resources you might encounter beneath the waters of the
FKNMS
. While many areas within the sanctuary that contain cultural resources are open to diving and snorkeling, it is illegal to disturb a site or recover artifacts without a
permit
.
x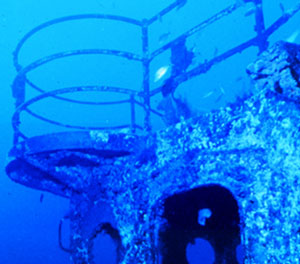 One example where divers and snorkelers can explore the underwater treasures of the past is the trail of historic shipwrecks scattered along the coral reefs and buried in the sandy shallows a few miles off shore. The nine ships along the
Shipwreck Trail
have many tales to tell, from the stories of individuals who came before us to why they were here and their difficulties in navigating these waters. An underwater guide is available for each wreck, providing shipwreck and mooring buoy positions, history, a site map and information about marine life. Conditions at the sites vary from easy dives in shallow water to deeper dives of l00 feet or more where swift currents may be encountered.
x
Please help protect the sites on the Shipwreck Trail and all the sanctuary's maritime heritage resources so they may be enjoyed by future generations. When diving, remember to control your buoyancy, since shipwreck structures can be as fragile as the marine life they support. Disturbance and removal of artifacts is prohibited. It's best to leave these pieces of history where they are, for other divers to enjoy and for historians to document.
The sanctuary's permit system allows individuals and groups, such as universities or historical institutions, to investigate cultural resources in the sanctuary. Any recovery of these resources must be planned and permitted in accordance with state and federal laws. To be considered a maritime heritage resource, an object must be greater than 50 years old and have some type of historical, cultural, archaeological or paleontological significance. Maritime heritage resources come from a broad historical range, from the native peoples, to Spanish explorers and the European Colonial Period, to the Modern Era.
More information on Maritime Heritage Resource Permits.
---
Historic Beacons Documented in Keys Waters
Beginning in the fifteenth century, European exploration and colonization of the Americas brought an increasing number of voyagers along the shores of the Florida Keys and within reach of the treacherous reefs that bound the western side of the Florida Straits. The next several centuries saw the ruin of hundreds of vessels transiting this seaway. Even in calm weather, vessels were at the mercy of the Gulf Stream, which pushed ships onto the reef when wind conditions were unfavorable.
x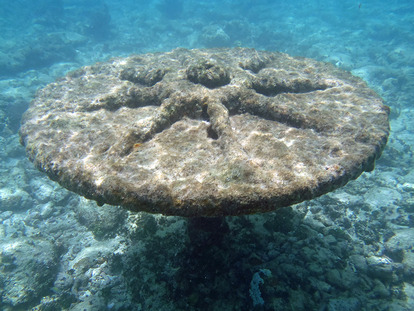 The
1789 Lighthouse Act
authorized installation of lighthouses and other aids to navigation at dangerous points to guide vessel traffic safely to port and away from submerged hazards.
The Florida Keys iconic lighthouses are a highly visible reminder of this effort, but they weren't enough.
Increasing traffic between gulf ports and the eastern seaboard brought mounting financial losses from shipwrecks in Keys' waters. Merchant ship owners focused pressure on the U.S. government to take action.
x
Beginning in 1849, the U. S. Coast Survey, a predecessor agency of
NOAA
, spent more than 30 years in the Keys mapping and marking reefs. By 1853, construction began on unlit markers, labeled alphabetically from "A" through "P," that worked something like signposts to indicate reef positions to mariners. These would become known as the "Totten Beacons" after Lieutenant James B. Totten, who oversaw their construction. Totten reported to his superiors that he had installed 14 of the 15 planned beacons by July 1855.
x
Through a grant from NOAA's
Preserve America
Initiative, the
Office of National Marine Sanctuaries
has begun a comprehensive survey of the Totten Beacons and developed a
website
with site maps, 3D models, and biological surveys
to convey the importance of the efforts to protect life and property in the Florida Keys.
Historic information about beacon remains at five reefs has been compiled and documented: Eastern Sambo, American Shoal, Pickles Reef, French Reef and Turtle Reef.
---
Blue Star Program's Newest Participant
Blue Star
is a program established
FKNMS
to recognize tour operators that are committed to promoting responsible and sustainable diving and snorkeling practices to reduce the impact of these activities on coral reefs in the Florida Keys.
Blue Star
operators take the extra step to educate their clients to be better environmental stewards and to interact responsibly with coral reefs in the Keys. The program has grown to approximately 20 operators since its inception in 2009.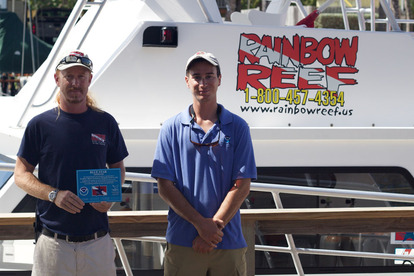 Research has proven that education can lessen the impact that snorkelers and divers have on marine ecosystems because they are more careful to avoid damaging contact with corals and other marine life. This is important because the coral reefs of the Florida Keys are stressed by a range of somewhat daunting factors, including overuse by uninformed or irresponsible visitors. Luckily, unlike some other causes of reef decline such as climate change, damage to reefs from diving and snorkeling can be immediately prevented. Through practicing responsible diving and snorkeling, you can help to lessen local stress on the reef while still partaking of its beauty.
x
x
---
NewsMakers
New Lionfish Reporting App
REEF
is excited to announce the launch of its Lionfish Sightings App – a free app designed specifically to connect divers to remove lionfish from the Tropical Western Atlantic. Report lionfish you have collected or simply report lionfish sightings so other divers know where to look! Download the app for
iOS
or
Android
. Data on lionfish sightings and removal efforts are kept active on the app for 30 days and then archived for research and management purposes. Special thanks for contributions from
Wild About Whales NSW
,
U.S. Fish and Wildlife Service
, REEF staff, interns and volunteers and Jason Nocks.
---
In This Issue:
Historic Beacons Documented
---
---
Please add your upcoming events to our online Florida Keys Environmental Calendar. This community-wide resource allows any organization or group to set up an account and post environmentally-related events.
xxxxxxxxxxxxxxxxxxxxxxxxxxxxxxxxxxx
REEF Holiday Party
TODAY! Dec. 13, 6-9 pm, REEF Headquarters, MM 98.3, Key Largo
Join the
Reef Environmental Education Foundation (REEF)
staff and volunteers for an evening of holiday cheer. Open house, social, raffle prizes, complimentary hors' d'oeuvres and drinks and the REEF store open for holiday shopping.
Boating Skills & Seamanship Course
Jan. 10–26 (three week course on Tuesdays & Thursdays), 7-9:30 pm, Venture Out (Ship's Store, 2nd Floor), 701 Spanish Main Dr., Cudjoe Key
Sponsored by the
Coast Guard Auxiliary, Flotilla 13-03
. Topics include w
hich boat is for you, required boat equipment, operator responsibilities, rules of the road, handling your boat, highway signs, orientation to nautical charts, weather, a look at the Coast Guard Auxiliary, navigational tools & techniques, navigation exercise, trailering, boating safety, your boat's radio, Florida law, hands on knot tying and a guest speaker from FKNMS. Cost is $55 per person (materials included) or $80 for two people with shared materials. More information. To sign up, contact Diane Adam, 305-872-4071.
---
November / December 2016
Welcome! Thank you for your support!
New & Returning Members
($30-$199)
Nancy Gold
---
SPONSORS
Platinum:
Waste Management
Marathon Garbage Service
Keys Sanitary
Sunbelt Rentals
Cressi International
Gold:
Island Home Builders
Marathon Jet Center
Centennial Bank
First State Bank
Little Palm Island Resort
The Weekly Newspapers
Conch Color
Papa's Pilar Rum
Ocean Reef Club
Ocean Reef Community Foundation
Diver's Direct
Silver:
Marathon Boat Yard
Grader Mike Construction
Marathon Chamber of Commerce
A Deep Blue Dive Center
Paver Dave
Keys Contracting Services
Florida Keys Contractor's Association
Key West Butterfly & Nature Conservatory
Hard Rock Cafe
Hyatt Key West Resort & Spa
SHOR Restaurant
Westin's Bistro 245
Key West Express
FURY Water Adventures
Dunkin' Donuts
JSA Promotions
Budweiser
---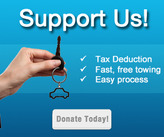 ---
Our Mission
Sanctuary Friends Foundation of the Florida Keys supports the Florida Keys and the Florida Keys National Marine Sanctuary (FKNMS) in the preservation, restoration, and sustainable use of our coral reef ecosystem, from the uplands to the deep sea. We focus on development of community support and advancement of public awareness, education, outreach and scientific research.
---
Sanctuary Friends Foundation of the Florida Keys
is a non-profit, 501(c)(3), tax-exempt organization
We take your privacy seriously. Your email address will never be sold, rented or given away. All our emails include an easy opt-out feature. If you have activated spam filters in your email application, please add the following email to your address book:
Sanctuary_Friends_Foundation_of_@mail.vresp.com