Our dedicated Board of Directors, members and allies are committed to guaranteeing the future of our economically-precious treasures that are in critical danger here in the Keys. Please
join us as a member
,
renew your membership
or consider
volunteering
with us in 2013.

Advisory Council Developing Recommendations for Sanctuary
The
Sanctuary Advisory Council
, working with public and community experts, is developing recommendations for changes to sanctuary marine zones and regulations. Using direction from the sanctuary management plan, public comments and the advisory council's marine zoning and regulatory review goals and objectives, the council has identified priority issues to be addressed through working groups and workshops.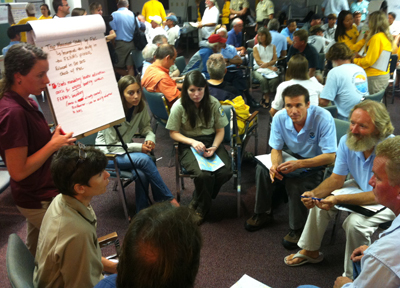 x
During the initial public comment period in April through June 2012, the sanctuary solicited the public's views on the direction the sanctuary should take to best protect and conserve the living marine resources and submerged cultural resources of the Florida Keys. The information gathered is helping define the range of issues to be addressed during the review.
FKNMS
staff compiled and summarized these comments into the
Scoping Comments Summary
. Due to formatting constraints, many of the maps, charts, and submitted material were not included in the summary but will be available during discussions and deliberations by the Advisory Council (and any subsequent working groups or workshops) on the related topics.
x
The
review
is an ongoing process, continuing into 2015. Public input is an important component. If you are interested in
becoming involved
, you are encouraged to attend upcoming meetings and/or contact a representative on the
Sanctuary Advisory Council
.
---
15 Years of Water Quality Protection
Long-term Studies Focus on Seagrass, Corals and Water Quality
For more than 15 years, the
Water Quality Protection Program
has been the guiding force for water quality improvements in the Florida Keys. The purpose of the program is to recommend actions that maintain and restore water quality needed to sustain healthy native plant and animal populations, using science as a basis for decision-making.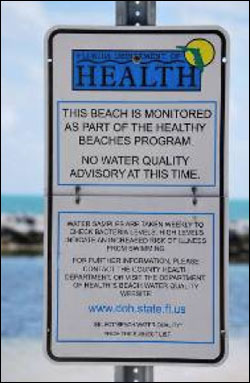 x
As part of the program, scientists have been conducting three long-term monitoring studies in sanctuary waters: Water Quality Monitoring Project, Seagrass Monitoring Project and Coral Reef Evaluation and Monitoring Project.
x
The large scale of the Water Quality Monitoring Project has allowed scientists to assemble a broader view of the physical, chemical and biological factors affecting the South Florida marine landscape. It is now known that some of the water quality trends observed within the sanctuary are strongly influenced by hydrological and climatological conditions outside sanctuary boundaries. Currents and tides can transport river waters from the Gulf of Mexico and Florida's southwest shelf to the sanctuary. For example, the most intense and persistent phytoplankton (algae) blooms originate outside the sanctuary on the shelf, where elevated phosphate levels fuel the blooms, or in nearby Florida Bay. When tidal currents move through channels between the Keys, algae-rich bay waters can reach the reef tract on the ocean side where they can block out sunlight needed by reef-building corals, which are adapted to warm, clear, low-nutrient waters.
x
The information provided by these projects provided the scientific justification for designating state waters within
FKNMS
a "no discharge" zone in 2002. This EPA designation prohibits the discharge of sewage (untreated or treated) from all vessels. In December 2010, the
NOAA
implemented a similar rule to cover all sanctuary waters -- federal and state -- and added that all marine sanitation devices on boats be locked to prevent discharge when boating in the sanctuary.
x
The extensive monitoring of coral reefs, seagrass meadows and water quality supported in
FKNMS
allows managers to track the condition of sanctuary waters, including any changes that result from restoration of water flows in the Everglades and Florida Bay directly to the north. These scientific studies have contributed to condition reports and other documents that help guide sanctuary management. The program has been so successful that
Monterey Bay National Marine Sanctuary
has adopted its own water quality protection program.
x
For more information about the Seagrass Monitoring Project and Coral Reef Evaluation and Monitoring Project,
view the Science Summary.
---
Cudjoe Wastewater Facility Breaks Ground
Groundbreaking on the
Cudjoe Regional Wastewater Facility
marks a major milestone in the long, expensive and arduous journey of the project, which will give a clearer and more hopeful future to
FKNMS
.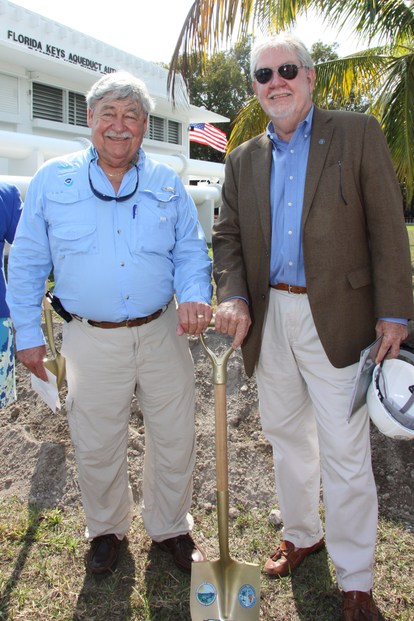 This wastewater treatment system, among the last to be built in the Keys, will help eliminate untreated liquid waste from polluting the nearshore waters of the Florida Keys. It will tremendously reduce fecal coliform bacteria and prevent nitrogen and phosphorus (which cause algae blooms) from being transmitted into the environment, thereby allowing more oxygen in our fragile Florida Bay and offshore waters. The other wastewater treatment facilities throughout the Keys currently in use have already shown major progress toward restoring environmental balance in our waters.
x
The project will be no small undertaking. It's the single largest -- in terms of value and number of customers served -- ever undertaken by Monroe County. It will be constructed from MM17 to MM33 and will provide wastewater service to Ramrod Key, Cudjoe Key, Summerland Key, Sugarloaf Key, Little Torch Key and Big Pine Key.
x
The State of Florida mandated that all customers within Monroe County be connected to an advanced wastewater treatment facility before Dec. 31, 2015, but several Keys governments lacked the financing to complete these projects. The Legislature appropriated $200 million back in 2007, but the funds were never allocated. Recently Gov. Rick Scott signed a state budget that will allocate $50 million for Keys projects, the first installment of the $200 million. Monroe County received $30 million to start construction of the $150 million Cudjoe Facility, for which the county has another $20 million in reserves. Engineering on the project has commenced, and construction is scheduled to begin in July 2013 and last for approximately 2.5 years.
x
---
NewsMakers
---
New Publications on Lionfish
Lad Akins, Director of Special Projects for
REEF
, has co-authored several recent scientific publications on invasive lionfish in the western Atlantic.
Read these and other publications featuring data from REEF.
Additionally,
"Invasive Lionfish: A Guide to Control and Management,"
is now available for free online. This guide provides best practices for lionfish control and management, including control strategies, outreach and education, research, monitoring, legal considerations and ideas for securing resources and partnerships. By following these best practices, resource managers can reduce the local impacts of invasive lionfish in marine protected areas and other places of ecological and economic importance.
$1 Billion Transocean Spill Settlement Approved
A federal judge approved Transocean Ltd.'s agreement with the Justice Department to pay $1 billion in civil penalties for its role in the massive 2010 oil spill in the Gulf of Mexico. Previously, a different judge approved Transocean's criminal settlement with the federal government for an additional $400 million in criminal penalties. The settlement marks the second-largest criminal Clean Water Act fines and penalties in U.S. History.
x
Transocean owned the Deepwater Horizon drilling rig, which exploded and sank over BP's Macondo well in April 2010. The accident killed 11 rig workers and spawned the nation's worst offshore oil spill.
x
Much of the $1.4 billion that Transocean agreed to pay will fund environmental restoration projects and spill-prevention research and training. The company has two years to pay the US$1 billion civil penalty.
---
We want your input!
If you have stories of note or just want to comment on our newsletter,
---
Sanctuary Friends Foundation of the Florida Keys
is a non-profit, 501(c)(3), tax-exempt organization
(Tax ID# 59-2443959).
We take your privacy seriously. Your email address will never be sold, rented or given away. All our emails include an easy opt-out feature. If you have activated spam filters in your email application, please add the following email to your address book:
Sanctuary_Friends_Foundation_of_@mail.vresp.com
In This Issue:
Advisory Council Recommendations
Water Quality Protection Program
Cudjoe Wastewater Facility
---
---
Dear Friends:
x
x
This month we wrap up our "Friends in Focus" film series presented at the Marathon Power Squadron Building in Marathon. NOAA's Robert Keeley graciously donates his time, effort and environmental knowledge with us twice monthly by showing his hand-selected movies about everything from "Flagler's Train" to what happens when you give up all chemical cleaners or travel in a car with three people for an entire year and keep all your waste with you.
x
x
x
None of this could be possible without your support! Thank you!
x
George Neugent, Chair
---
---
Please add your upcoming events to our online Florida Keys Environmental Calendar. This community-wide resource allows any organization or group to set up an account and post environmentally-related events.
xxxxxxxxxxxxxxxxxxxxxxxxxxxxxxxxxxx
Environmental Film Series
Every Sunday, 2 pm & 4 pm,
 Eco-Discovery Center, 
Key West
Enjoy free environmentally-themed documentary films on Sundays through March. Doors open at 1 pm.; first showing at 2 pm. For more information and future movie schedule, call 305-809-4755.
Ocean Life Series: Dangerous dry down refuges for marsh fishes: a feast for snook

March 15, 7 pm, Nelson Government Center, MM102, Key Largo
Marine Botanist Dr. Jennifer Rehage will discuss how seasonal fluctuations in freshwater flow and salinity affect the balance of these mangrove fish communities and benefit key fisheries. Meet & Greet begins at 6 p.m.
More information.
Discovery Saturday: Be A Bigfoot
March 16, 10-11 am,
 Eco-Discovery Center, Key West
Kids in kindergarten through fifth grade are invited to join the free, fun-filled activity where they will learn easy tips to "leave no trace," just like bigfoot, to keep the sanctuary and our community beautiful. Every third Saturday of the month. Call 305-809-4750 for more information.
Friends in Focus Films
First & third Tuesdays of the month, 7 pm, Sail & Power Squadron Education Building, 12 Loggerhead Lane, Marathon.
Florida Keys Ocean Festival
March 30, 11 am–6 pm, Eco-Discovery Center, Key West
Bring the family and friends to spend a few hours celebrating our treasured Keys waters and environment! Free admission, free parking, food and drinks, kids activities, exhibits, silent auction, live music all day and lots of shopping with great local marine artists and vendors. Donations and proceeds benefit
Mote Marine Laboratory
's Coral Reef Restoration and Research Programs.
More information.
---
Welcome! Thank you for your support!
New & Returning Members ($30-$199)
Robert Eichholtz
Mr. and Mrs. Donald Prince
Joyce Newman
Larry Benvenuti
Mike Klayman
Steve Schluter
Benefactors ($200+)
Richard Worthington
Lisa Carstarphen
Donald Swatik
Mr. & Mrs. Frank Schumway of
Ocean Reef Community Foundation
---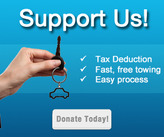 ---
Our Mission


Sanctuary Friends Foundation of the Florida Keys supports the Florida Keys and the Florida Keys National Marine Sanctuary (FKNMS) in the preservation, restoration, and sustainable use of our coral reef ecosystem, from the uplands to the deep sea. We focus on development of community support and advancement of public awareness, education, outreach and scientific research.