Our dedicated
Board of Directors
, members and allies are committed to guaranteeing the future of our economically-precious treasures that are in critical danger here in the Keys. Please
join us as a member
, renew your membership or
volunteer
with us.

Invasive Lionfish, Meet Super Grouper!
The lionfish invasion has been called the most "damaging fish invasion to date" and has fueled a tremendous amount of research on lionfish biology and ecology. In many parts of the western Atlantic and Caribbean, the arrival of lionfish has caused substantial declines in native reef fish species. Some recently published work by Bob Ellis of the
FWC Fish and Wildlife Research Institute
and Meaghan Faletti of the
USF Fish Ecology laboratory
, however, presents some good news about the invasion.
x
The researchers found that while lionfish do cause negative effects on reef fish abundance in limestone solution hole communities of Florida Bay, the presence of native grouper can help lessen these damaging effects. When Red Grouper were present in solution holes along with lionfish, the lionfish shifted their diets from primarily fish to a mixed diet of fish and crustaceans, and juvenile reef fish abundance increased!
x
This study is also one of the first to investigate the effects of lionfish on native crustaceans. The results suggest the presence of lionfish reduced recruitment of cleaner shrimps to solution holes and the cleaner shrimp that did recruit to solution holes were more likely to seek shelter within anemones when lionfish were present. This means that lionfish could have lasting consequences if they also reduce cleaner shrimp abundance to a point that hinders cleaning services for native fish.
x
This article is part of a Marine Ecology Progress Series Theme Section: Invasion of Atlantic Coastal Ecosystems by Pacific Lionfish, a compilation of studies presented at the 68th Annual
Gulf and Caribbean Fisheries Institute (GCFI)
conference. The full publication can be found
here
.
---
Great White Herons in the Backcountry
The
Great White Heron National Wildlife Refuge (NWR)
was created in 1938 as part of the
Key West (NWR)
in the Lower Keys. Managed by the
U.S. Fish and Wildlife Service (FWS)
, these refuges are havens for more than 250 bird species, including great white herons. Together, they preserve about 400,000 acres of "backcountry" shallow waters, seagrass flats and low-lying mangrove islands.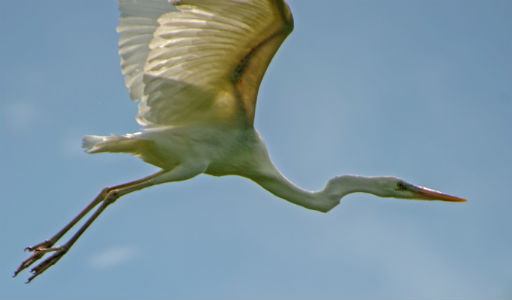 Shortly after the refuge was created, the
great white heron
population began recovering from their near-extinction of the early 1900s, a trend that continued until the mid-1990s when their numbers began to decline for unknown reasons. Recent population assessments show that herons have been experiencing a steady decline for an extended period of time. Specifically, decreases have been observed in the subpopulation that resides in Florida Bay. Another smaller subpopulation in the backcountry appears more stable, but did experience losses due to hurricanes in 2005.
x
x
The research found that preserving backcountry seagrass flats and mangrove islands is critical for survival of the small isolated population of great white herons. Birds forage on large, intact grassbeds during a limited part of the tidal cycle and nest on nearby mangrove islands. Vessel exclusion areas—no motor, no entry and buffer zones—in the refuge help preserve the quality of these critical habitats. Similar to other birds, great white herons often fly when disturbed by people approaching too closely or by loud noises from vessels. Restrictions that apply to people and vessels, including non-motorized ones, are in place to prevent such disturbances.
x
Because of their small population size and highly localized occurrence, great white herons qualify for the highest action level, Critical Recovery, in FWS's Regional Waterbird Conservation Plan 2006. This designation resulted, in part, from the nesting surveys taken in Florida Bay and the refuge backcountry.
---
Team OCEAN Seeks Volunteers
It's that time of year again. The sanctuary is currently looking for additional volunteers to join
Team OCEAN
. It's a great way to get involved and make a difference in the protection of
FKNMS
resources!
x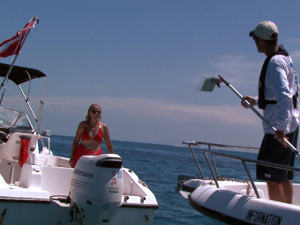 "Ocean Conservation Education Action Network" – or
Team OCEAN
– volunteers and staff work to promote safe and enjoyable public use of the marine environment and to advocate protection of its natural resources. As a
Team OCEAN
volunteer, you will provide on-the-water education and information aimed at protecting sanctuary resources while enriching the experiences of visitors to the
FKNMS
and make a difference in the health of the ecosystem. Additionally, volunteers participate in beach cleanups.
x
For more information about the program, contact
Todd Hitchins
. To learn more about volunteering, contact
Susan Dunn
. Individuals may be trained as operators of sanctuary boats and as interpreters/educators.
---
NewsMakers
Dr. Nancy Foster Scholarship Deadline Dec. 9
NOAA's Dr. Nancy Foster Scholarship Program
recognizes outstanding scholarship and encourages independent graduate level research -- particularly by female and minority students -- in
NOAA
mission-related sciences of oceanography, marine biology and maritime archaeology, including all science, engineering and resource management of ocean and coastal areas. Scholarship selections are based on academic excellence, letters of recommendation, research and career goals and financial need. Deadline for applications is December 9 at 5:00 pm Eastern Time.
More information.
---
---
Sanctuary Friends Foundation of the Florida Keys
is a non-profit, 501(c)(3), tax-exempt organization
(Tax ID# 59-2443959).
We take your privacy seriously. Your email address will never be sold, rented or given away. All our emails include an easy opt-out feature. If you have activated spam filters in your email application, please add the following email to your address book:
Sanctuary_Friends_Foundation_of_@mail.vresp.com
In This Issue:
Lionfish & Grouper Research
Great White Herons in the Backcountry
Team OCEAN Volunteers Needed
---
---
Please add your upcoming events to our online Florida Keys Environmental Calendar. This community-wide resource allows any organization or group to set up an account and post environmentally-related events.
xxxxxxxxxxxxxxxxxxxxxxxxxxxxxxxxxxx
Ocean Life Series: Algae Crises: From Toledo, Ohio, to Martin County, Florida, Lessons We Should Be Learning
Nov. 18, 7 pm, Nelson Government Center, MM102, Key Largo
Dr. Kathleen Rein is the featured speaker. Meet & greet begins at 6 p.m.
More information.
Discovery Saturday: Dolphins -- Ambassadors of the Seas
Nov. 19, 10-11 am,
 Eco-Discovery Center, Key West
Kids in kindergarten through fifth grade are invited to join this free, fun-filled event with crafts, games and other fun activities as they learn about dolphins this month. Every third Saturday of the month. Call 305-809-4750 for more information.
---
October / November 2016
Welcome! Thank you for your support!
New & Returning Members
($30-$199)
Nancy Gold
---
SPONSORS
Please support the companies that support the FKNMS and Sanctuary Friends.
Platinum:
Waste Management
Marathon Garbage Service
Keys Sanitary
Sunbelt Rentals
Cressi International
Gold:
Island Home Builders
Marathon Jet Center
Centennial Bank
First State Bank
Little Palm Island Resort
The Weekly Newspapers
Conch Color
Papa's Pilar Rum
Ocean Reef Club
Ocean Reef Community Foundation
Diver's Direct
Silver:
Marathon Boat Yard
Grader Mike Construction
Marathon Chamber of Commerce
A Deep Blue Dive Center
Paver Dave
Keys Contracting Services
Florida Keys Contractor's Association
Key West Butterfly & Nature Conservatory
Hard Rock Cafe
Hyatt Key West Resort & Spa
SHOR Restaurant
Westin's Bistro 245
Key West Express
FURY Water Adventures
Dunkin' Donuts
JSA Promotions
Budweiser
---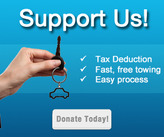 ---
Our Mission
Sanctuary Friends Foundation of the Florida Keys supports the Florida Keys and the Florida Keys National Marine Sanctuary (FKNMS) in the preservation, restoration, and sustainable use of our coral reef ecosystem, from the uplands to the deep sea. We focus on development of community support and advancement of public awareness, education, outreach and scientific research.