BP Oil Spill: One Year Later
April 20 marked the one-year anniversary of the explosion of the
Deepwater Horizon
, which killed 11 crew members and dumped more than 4 million barrels of crude oil into the Gulf of Mexico. But no trace of the BP oil has been found in Florida Keys waters.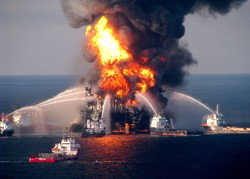 Since the spill, the U.S. Coast Guard in Key West has sent from 80 to 100 samples of tar balls and oil found in Keys waters and shores to its testing laboratory in Connecticut. None of the samples thus far have matched the distinctive chemical signature of Deepwater Horizon oil. Most appeared to come from illegal dumping, like a ship's bilge being pumped overboard, or from a long-sunken ship. Still, the BP oil was not 100 percent recovered, we all know that.
Marine scientists continue to monitor and test gulf waters for lasting effects of the crude oil that leaked up from a mile below the surface over 87 days last spring and summer. In September,
NOAA Administrator Jane Lubchenco
said the agency "must ask the hard questions of how this spill impacts this and future generations of species within the ecosystem, and how those changes in turn affect the ecosystem service provided to the people of the Gulf."
Last May, President Barack Obama created the
National Commission on the BP Deepwater Horizon Oil Spill and Offshore Drilling
to provide the President, policymakers, industry, and the American people a clear, accessible, accurate and fair account of the largest oil spill in U.S history. As a result of the
final report
released in January, Rep. Edward Markey introduced the "Implementing the Recommendations of the BP Oil Spill Commission Act." The bill currently has seven co-sponsors, but to gain momentum toward passage, it will need a lot more.
---
Sex, Drugs and Sea Slime Presentation

Join
Sanctuary Friends
and
REEF Environmental Education Foundation
for a very special REEF, Fish & Friends on May 10. We are pleased to welcome
Dr. Ellen Prager
to talk about her new book (just released in April),
Sex, Drugs, and Sea Slime: The Oceans' Oddest Creatures and Why They Matter
.
x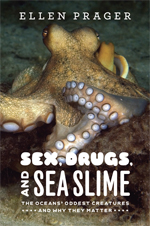 Dr. Prager takes readers of her new book deep into the sea to introduce an astonishing cast of fascinating and, frankly, bizarre creatures that make the salty depths their home. But there's far more to Prager's account than her ever-entertaining anecdotes: again and again, she illustrates the crucial connections between life in the ocean and humankind, in everything from our food supply to our economy, in drug discovery, biomedical research, and in popular culture. Written with a diver's love of the ocean, a novelist's skill at storytelling, and a scientist's deep knowledge,
Sex, Drugs, and Sea Slime
enchants as it educates, enthralling us with the wealth of life in the sea and reminding us of the need to protect it.
"The oceans could have no better story teller than Ellen Prager and the stories she tells should make ocean advocates of us all." -U.S. Congressman Brian Baird - Chairman of the Energy and Environment subcommittee of the House Science and Technology Committee
"If you read only one book about the ocean - read this one." -Sylvia Earle, National Geographic Explorer-in-Residence
"In my years of diving and reporting below the surface of the sea, Ellen Prager has been the most effective and humorous storyteller about life in the ocean. You really should read this book, which not only teaches us about the ocean, but also makes it entertaining and gives us ideas about how to save the sea and the wonderful life in it." -Bob Woodruff ABC News
Dr. Prager is a well-respected marine scientist and author, widely recognized for her expertise and ability to bring science to the layperson. She is formerly the chief scientist for the Aquarius Reef Base program in Key Largo, FL, which includes the world's only undersea research station, and a freelance writer and consultant for clients such as the world-renowned Rosenstiel School of Marine and Atmospheric Science at the University of Miami. She has appeared on The Today Show and NBC News, Good Morning America, Fox News, CBS Early Show and News, CNN American Morning, Larry King, and The Weather Channel.
Learn more about Dr. Prager.
x
The presentation will begin at 7 p.m. with a social starting at 6:30 at the
REEF Headquarters
, MM 98.3, Key Largo, on Tuesday, May 10.
---
Ocean Acidification Study Reveals Dangers to New Corals

A new study on coral reproduction conducted at Key Largo reefs indicates a rise in ocean acidification may hinder growth of new corals by as much as 73 percent over the next century. The findings reveal a new danger to the already threatened Caribbean and Florida reef
Elkhorn corals
.
x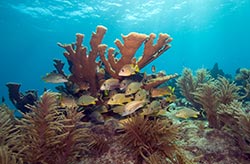 Prior research on
ocean acidification
(the absorption of carbon dioxide by seawater resulting in a decline in pH level) generally looked at effects on adult organisms. Recent studies such as this one,
conducted by the University of Miami Rosenstiel School of Marine and Atmospheric Science
, are beginning to reveal how ocean acidification could compromise the successful reproduction, fertilization and survivorship of Elkhorn corals, as well as severely impact the ability of coral reefs to recover from disturbances.
x
"Ocean acidification is widely viewed as an emerging threat to coral reefs," said researcher Rebecca Albright. "We're just now realizing that it affects more organisms than originally thought."
x
Elkhorn coral
is recognized as a critical reef-building species that once dominated tropical coral reef ecosystems. In 2006, Elkhorn was included on the U.S. Endangered Species List.
x
The doctoral study was published in November 2010
and has received worldwide attention. The paper's co-authors include Benjamin Mason, who was a recipient of the Sanctuary Friends
Matthew W. Beard Memorial Fund Grant
.
x
Watch a video about the study featuring Rebecca Albright.
---
NewsMakers
---
Donate Your Vehicle

Sanctuary Friends is excited to report that we received our first
vehicle donation
from Thomas Bird of Big Pine Key. His truck was immediately sold and the proceeds went directly to Sanctuary Friends to support our mission of preservation, restoration and sustainable use of our coral reef and marine ecosystems. Thank you, Thomas!
YOUR old and tired wheels can also become much-needed funds for Sanctuary Friends. All vehicle shape, sizes and condition are accepted. Proceeds from the sale of your unwanted car, truck or RV go directly toward our mission. Vehicle donation is a hassle-free and easy way to give, AND your contribution is tax-deductible!
Learn more about how to donate your vehicle.
National Weather Service Open House Benefits Sanctuary Friends

FKNMS
teamed up with the
National Weather Service
for a free-admission, family fun science day on March 19 to benefit
Sanctuary Friends
. The Open House featured exhibits, food, music and activities for all ages.
x
Tours of the Weather Service facilities were highly attended; participants enjoyed learning how forecasters and meteorologists interpret Florida Keys weather data and give accurate predictions using the latest technology.
x
This year's sponsors were once again Publix and Midland Radio, with the addition of Coca-Cola. A huge thank you goes out to the following businesses that supported the raffle: Midland Radio, G.C. Amigos Tortilla, Fixed Gear Bicycle Repair, Thai Island and Sports Page. This event could not happen without the expertise of Bill Cottrill and his friends: Alicia Rizzo, Nick Busey, WSCG, Roger Bluestone, Barbara Bowers, Elaine Chinnis, Leigha Fox and Kim Foehringer.
x
Exhibitors included: FAVOR (Friends and Volunteers of Refuges), REEF, Pigeon Key Foundation, Seacamp, Save-A-Turtle, Marine Mammal Conservancy, Florida Fish and Wildlife Conservation Commission, Reef Relief, Bahia Honda State Park, Florida Keys Mosquito Control District, Last Stand, Wild Bird Rescue of Big Pine, Florida Keys Aqueduct Authority, Key West Fire Department, CW Colt and Chris Flowers, Clinic of Alternative Medicine (Dr. Ashley Hoyt) and the National Weather Service. Looking forward to seeing everyone again next year!
Updated Seafood WATCH Guides
---
---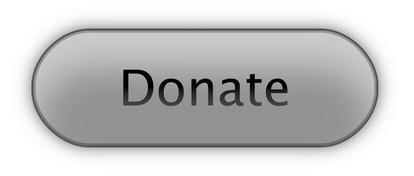 ---
---
Sanctuary Friends Foundation of the Florida Keys is a non-profit, 501(c)(3), tax-exempt organization (Tax ID# 59-2443959).
We take your privacy seriously. Your email address will never be sold, rented or given away. All our emails include an easy opt-out feature. If you have activated spam filters in your email application, please add the following email to your address book: Sanctuary_Friends_Foundation_of_@mail.vresp.com