Implementing "Got Your Bags?" in YOUR Community
"Got Your Bags?" Florida Keys
is a coalition of residents, businesses, organizations, and local government dedicated to the reduction and voluntary elimination of single-use plastic bags. Initial efforts were focused on Big Pine Key, with the hope that other communities in the Florida Keys would eventually follow suit.
x
Organizers have learned a lot since implementing the program in the summer of 2012 and hope that others may be motivated to begin something similar in their local Keys community or in other parts of the country. To allow new communities to get up to speed faster than they did and without having to reinventing the wheel, "Got Your Bags?" program materials are available for
download
. The hope is that other Florida Keys communities will utilize the "branded" name "Got Your Bags?" Florida Keys (which actually connects to a larger national community) and logo. For communities outside the Keys, the materials can serve as a starting point to create a program identity that matches your location.
Download the Got Your Bags? Florida Keys Kit.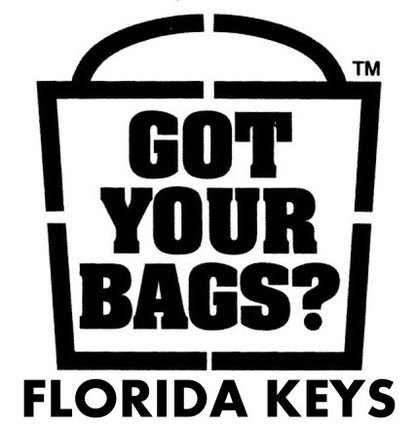 It is well documented how damaging plastic bags are to wildlife. Not only do we live in a refuge for many protected species, we all benefit from an economy that relies on the
FKNMS
surrounding our island community. It is a unique and fragile environment that deserves the little additional effort that it takes to sustain its viability. Many individuals and organizations are aware of this problem and have started using and promoting reusable shopping bags to reduce the litter created by single use plastic bags, but the problem seems to persist. This local campaign is adapted from a successful model used in California and Maine to unite the personal efforts of residents and local business people to work together in an effort to overcome obstacles.
It takes every individual in a strong, united community to be effective. Your part is easy. If you are a retailer, don''t dispense plastic bags; if you are a resident, don''t use them! Once you make the transition, it will take no extra time from your busy day and the results will be a cleaner and safer environment and a more sustainable lifestyle. We hope the "Got Your Bags?" campaign will eventually serve as a model for all the island communities in the Florida Keys and the entire state of Florida. Thank you for doing your part!
---
Great White Herons Studied in the Backcountry
By the early 1900s, snowy egrets, great white herons and other wading birds had been hunted nearly to extinction on their breeding grounds in south Florida. Great white herons may have even been reduced to only one hundred nesting pairs. Used to decorate fashionable ladies hats, the attractive breeding plumes of these and other wading birds garnered high prices when sold to hat-makers.
x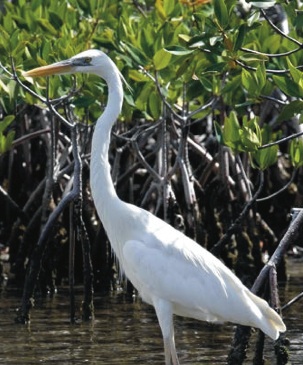 x
x
x
The study found that backcountry seagrass flats and mangrove islands are critical for the survival of great white herons. Birds forage on large, intact grassbeds during a limited part of the tidal cycle and nest on nearby mangrove islands. Vessel exclusion areas, no-motor, no-entry and buffer zones help preserve the quality of these critical habitats by keeping people, boats and noise away from feeding, resting and nesting birds. Similar to other birds, great white herons often fly when approached too closely or startled by loud noise. Restrictions that apply to people and vessels are in place to prevent such disturbances in the refuges, thereby protecting the vulnerable population of herons and other wildlife that reside there.
x
---
Friends in Focus Movies Are Back!
Friends in Focus movie nights
are back! Starting Dec. 17,
Sanctuary Friends
will once again host a series of FREE movies on a variety of environmental, educational or ocean-related topics. Mark your calendar for the first and third Tuesdays of the month until May 6 at the
Sail & Power Squadron Education Building
, 12 Loggerhead Lane (off 52nd Street Gulf) in Marathon. Doors open at 6:30 and the movie starts at 7 p.m. Popcorn is free and drinks are available for a donation.
x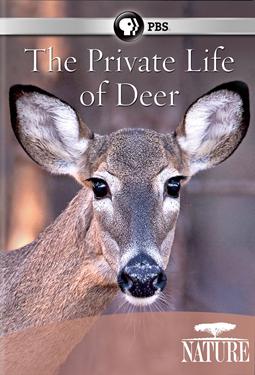 The schedule for December and January is as follows:
Dec. 17: "The Private Life of Deer"
White-tailed deer seem to be always around us, whether grazing alongside our roadways, feasting on plants in our backyards or darting into the woods. While other species may be negatively impacted by human development, it's just the opposite for the whitetails. The Private Life of Deer looks at how these wild deer interact with one another, and how they adapt to living in a suburban environment. Watch the preview here.
Jan 7: "When Dolphins Cry"
Hardy Jones takes us back into the deep blue sea as spectators to one of the most amazing shows on earth! Watch as Japan's dolphins jump, spin and play like ocean ballerinas. But life is not all fun for these beautiful mammals. They are under constant threat from traditional Japanese fishermen who have been hunting dolphins for generations. Will Hardy and his team be able to intervene to stop this practice?
Watch the preview here.
Jan 21: "Do The Math"
This documentary film is about the rising movement to change the terrifying math of the climate crisis and challenge the fossil fuel industry. The movies follows Bill McKibben and his friends at 350.org as they tours across the United States.
Watch the trailer.
---
NewsMakers
---
Looking for a Great Dive Vacation?
REEF Field Surveys
are a great way to take a dive vacation that counts! These projects are led by
REEF staff
and other REEF instructors and feature daily classroom seminars and a full diving schedule. They are a great introduction to fish identification for novice fishwatchers and a fun way for experienced surveyors to build their life list while interacting with fellow fishwatchers. The 2014 trip schedule includes many sites in the Caribbean and Pacific Northwest, as well as several Lionfish Research Expeditions. Want to join the fun? Reserve your spot today because trips fill up fast! Visit the
REEF Trips page
to see the complete schedule.
---
Sanctuary Friends Foundation of the Florida Keys
is a non-profit, 501(c)(3), tax-exempt organization
(Tax ID# 59-2443959).
We take your privacy seriously. Your email address will never be sold, rented or given away. All our emails include an easy opt-out feature. If you have activated spam filters in your email application, please add the following email to your address book:
Sanctuary_Friends_Foundation_of_@mail.vresp.com