Will Oil Affect Deepwater Corals?
Scientists Still Don't Know

Unlike the well-publicized turmoil of pelicans, turtles, fish and other obvious animal victims of the Gulf oil spill, the fate of corals more than 1,000 feet below the surface remains unknown. Scientists haven't been able to visit any of the at-least-three extensive deepwater reefs lying directly beneath the oil slick. Yet it is not the slick that troubles them; they fear vast plumes of partly dissolved oil spreading in the deep ocean that could prove highly toxic to coral reefs.
x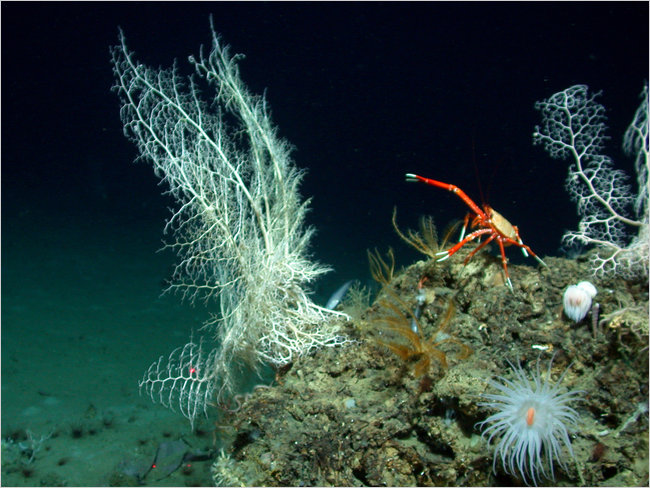 Coral live in deep, dark and frigid waters around the world, where they make reefs that stretch for miles and provide homes for animals that live nowhere else. Deepwater corals have only recently begun to get attention from scientists, who are researching basic biological questions about how they live, reproduce and defend themselves against stresses, including oil. We do know that deepwater reefs have their own distinct biology. They don't have symbiotic algae that make food for them, like shallow-water corals do, but must scavenge food from the water.
x
There are plenty of ways the oil spill might threaten corals in the Gulf. Besides simply coating them in oil, the spill could deprive corals of oxygen because air doesn't dissolve in oil. Both oil and dispersants (which chemically resemble dishwashing detergent) hamper the ability of corals to colonize and reproduce, and the effects are amplified when the two are mixed. The application of dispersants is already highly discouraged in the Florida Keys because of their known toxic effects to coral. Studies, however, are limited to the shallow-water variety of corals; essentially no research has been conducted on their slow-growing deepwater cousins.
x
Still, there is reason to hope deepwater corals can escape serious harm. Deep-sea currents are slower than surface currents, limiting the ability of deeper plumes to spread extensively. And oil and chemicals will disperse as they migrate away from the site of the blowout. In addition, the existence of natural oil seeping into the Gulf suggests deepwater corals may have adapted to the presence of low-level concentrations of oil. But even if they do survive, deepwater corals grow very slowly, so it's not clear how long it would take them to bounce back completely.
x
Source:
The New York Times
,
Discovery News
---
"Catch" These Upcoming Lionfish Derbies
Ready for a new challenge that will also help the Marine Sanctuary? Get your team together and register for the first-ever Lionfish Derbies in the Florida Keys. Participants who remove
lionfish
from sanctuary waters will be eligible for more than $10,000 in cash and prizes!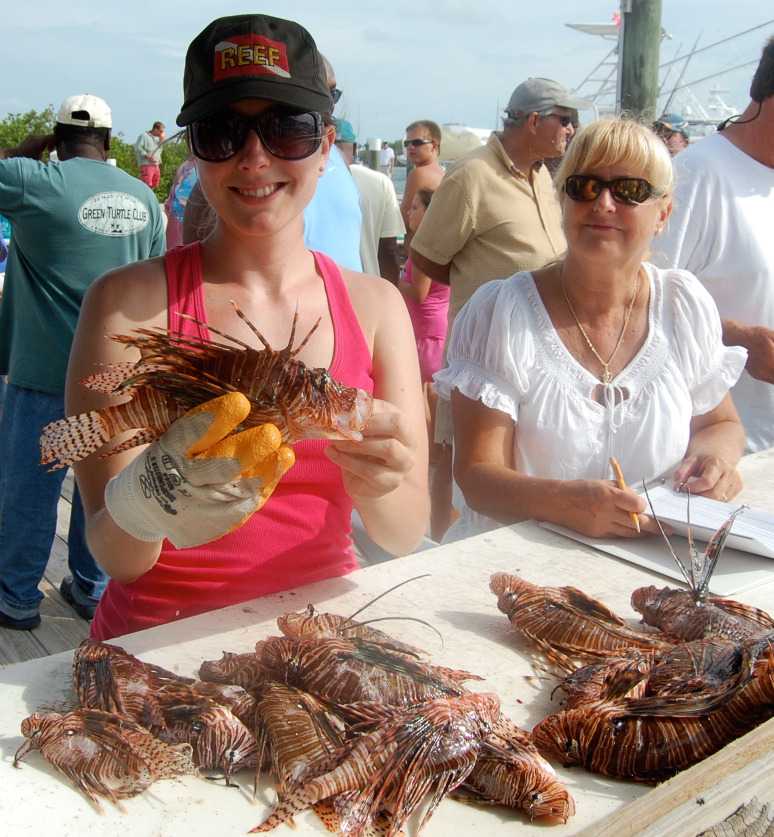 Lionfish Derby sponsored by REEF in Green Turtle Cay, Bahamas. Photo courtesy of REEF
x
REEF
and
FKNMS
have been working to remove invasive lionfish since early 2009. Scientists are concerned about the species' rapid population growth because lionfish lack a natural predator in the Atlantic. Lionfish are known to feed on commercially and ecologically important fish species — including snapper, grouper and shrimp — and can disrupt the balance of the marine ecosystem.
x
Following detailed briefings on lionfish collecting and handling, derby participants will be allowed to collect fish on the day of the tournament using hand nets or spearfishing gear. The $100 registration fee for a four-person team includes a pair of puncture resistant gloves and tickets to the awards banquet, which will feature a lionfish tasting. NOAA has developed an
"Eat Lionfish" campaign
that brings together fishing communities, wholesalers and chefs in an effort to broaden U.S. consumers' awareness of this delicious invader.
x
Derby dates and locations: Sept. 11 - Coconuts Restaurant, Key Largo; Oct. 16 - Keys Fisheries Market and Marina, Marathon; Nov. 13 - Hurricane Hole Marina, Key West.
More information.
---
Eco-Friendly Boating Tips
Boaters wishing to adopt eco-friendly practices should implement the following boating tips from the Florida Department of Environmental Protection (EPA):
Fill fuel tanks just before leaving on a trip.
Use oil absorbent material to catch drips from the fuel intake and the vent overflow.
Place oil absorbent material or a bioremediating bilge "sock" in the bilge to prevent oil leakage into waterways; replace regularly.
Secure fuel hoses to prevent chafing and leaks.
Use phosphate-free, biodegradable and non-toxic cleaners to clean.
Conserve water; use a spray nozzle on hoses.
Keep vessel engine clean to spot and repair leaks.
Use premium two-cycle engine oil.
Never discharge raw sewage. Use marina pumpout stations and rinse holding tanks regularly.
Use restrooms on shore.
Avoid contact with submerged aquatic vegetation (SAV) such as fragile seagrass beds.
Watch the wake; it can lead to shoreline erosion and disturb wildlife.
Buy products without plastic or excessive packaging; plastic is deadly to fish and birds.
Do not toss cigarette butts overboard; they are made of plastic (cellulose acetate).
Obey laws governing speeding, littering and discharge.
Support marinas that are environmentally responsible.
To learn more about the Florida
Clean Marina
Program and clean boating practices, visit
www.dep.state.fl.us/cleanmarina
.
---
NewsMakers
---
20% Off at Miami Seaquarium
Miami Seaquarium Gives Back
offers local charities the opportunity to earn money while giving supporters a discount. Download the specially-marked coupon to receive 20% off regular admission for up to 6 people. For each admission, Sanctuary Friends will receive $5! Offer expires Dec. 17, 2010.
Download your 20% Off coupon.
Dive into 'Blue August' on Planet Green Channel
It's not too late to catch some of the special
"Blue August" programming
on
Planet Green Channel
looking at the world's water issues. Join Philippe Cousteau (grandson of legendary oceanographer Jacques Cousteau) and his sister, Alexandra, as they look at the Gulf oil spill, sharks and the dire state of the world's fresh water. Planet Green's six-part series will feature the Academy Award-winning documentary "The Cove" (premiering August 30 at 9/8c and again in the Reel Impact Documentary Series September 4 at 10/9c), along with programs like "Coastwatch," which follows a New Zealand team from the Ministry of Fisheries as they patrol water for illegal fishing and poachers.
TV Schedules and Channel Finder.
Take the "Wreck Trek" Diver Challenge
Certified divers can explore the Florida Keys Shipwreck Trail — a string of sunken vessels and artificial reefs — and be awarded for logging back-to-back wreck dives or dives on subsequent visits through Jan. 1, 2012. Divers taking up the challenge receive a
"Wreck Trek"
logbook that highlights nine shipwrecks from Key Largo to Key West including Spiegel Grove, Duane, Bibb, Eagle, Thunderbolt, Adolphus Busch Sr., Cayman Salvager, Joe's Tug and Vandenberg.
x
After one wreck dive in each district of the Keys, divers receive a personalized collage of wrecks suitable for framing. Upon completing all nine wreck dives, participants are entered to win grand prizes including dive equipment and dive-and-stay lodging packages.
Green Business Certification
The
Green Business Program
provides businesses in the Florida Keys with a set of online tools to green their operations and improve their bottom line. The three main tools of the DIY program include an application & checklist, a waste assessment form and a baseline utility tracker, which guide participants in the various ways to reduce waste, conserve natural resources and demonstrate best environmental practices. The program is the first of its kind to address lessening the environmental impact of small businesses in the Florida Keys.
x
The online tools are available to any business for downloading and use at no charge. A fee is charged for an on-site certification assessment. If all standards are met, the business becomes certified as a
Green Business Partner
, a recognition that includes several rewards and incentives. The program is sponsored by
Florida Keys GLEE
. Find out how to
Get Certified
.
---

Congratulations to Dave Morse of Orlando, Fla., who won last month's drawing for "The Reef Set" -- three full-color hardcover reef identification books -- for "liking" Sanctuary Friends on Facebook. We now have 347 supporters! Don't miss out -
Like us today
!
---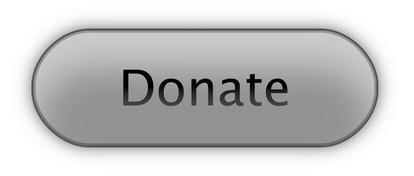 ---
Our Mission


Sanctuary Friends Foundation of the Florida Keys supports the Florida Keys National Marine Sanctuary (FKNMS) in the preservation, restoration, and sustainable use of our coral reef and marine ecosystems. We focus on development of community support and advancement of public awareness, education, outreach and scientific research.
---
Sanctuary Friends Foundation of the Florida Keys is a non-profit, 501(c)(3), tax-exempt organization (Tax ID# 59-2443959).
We take your privacy seriously. Your email address will never be sold, rented or given away. All our emails include an easy opt-out feature.
If you have activated spam filters in your email application, please add the following email to your address book: Sanctuary_Friends_Foundation_of_@mail.vresp.com