International Coastal Cleanup A Success
Volunteers Needed for Future Cleanups
As hoped, the
International Coastal Cleanup
was a big success here in the Keys. Marine debris is a persistent problem that requires constant vigilance to keep on top of, so we are always grateful for the many
volunteers
that help us tackle the problem. Reports so far indicate that the cleanup included 22 shoreline sites throughout the Keys, where 341 volunteers removed 370 bags containing 6,000 pounds of debris! The hard work left just over 17 miles of public shorelines cleaner and safer for all sorts of marine and coastal species – including, of course, humans. In addition, trash was removed from 71 miles of the scenic Overseas Highway by volunteers from 51 different groups.
You can download the entire 2015 International Coastal Cleanup Report here.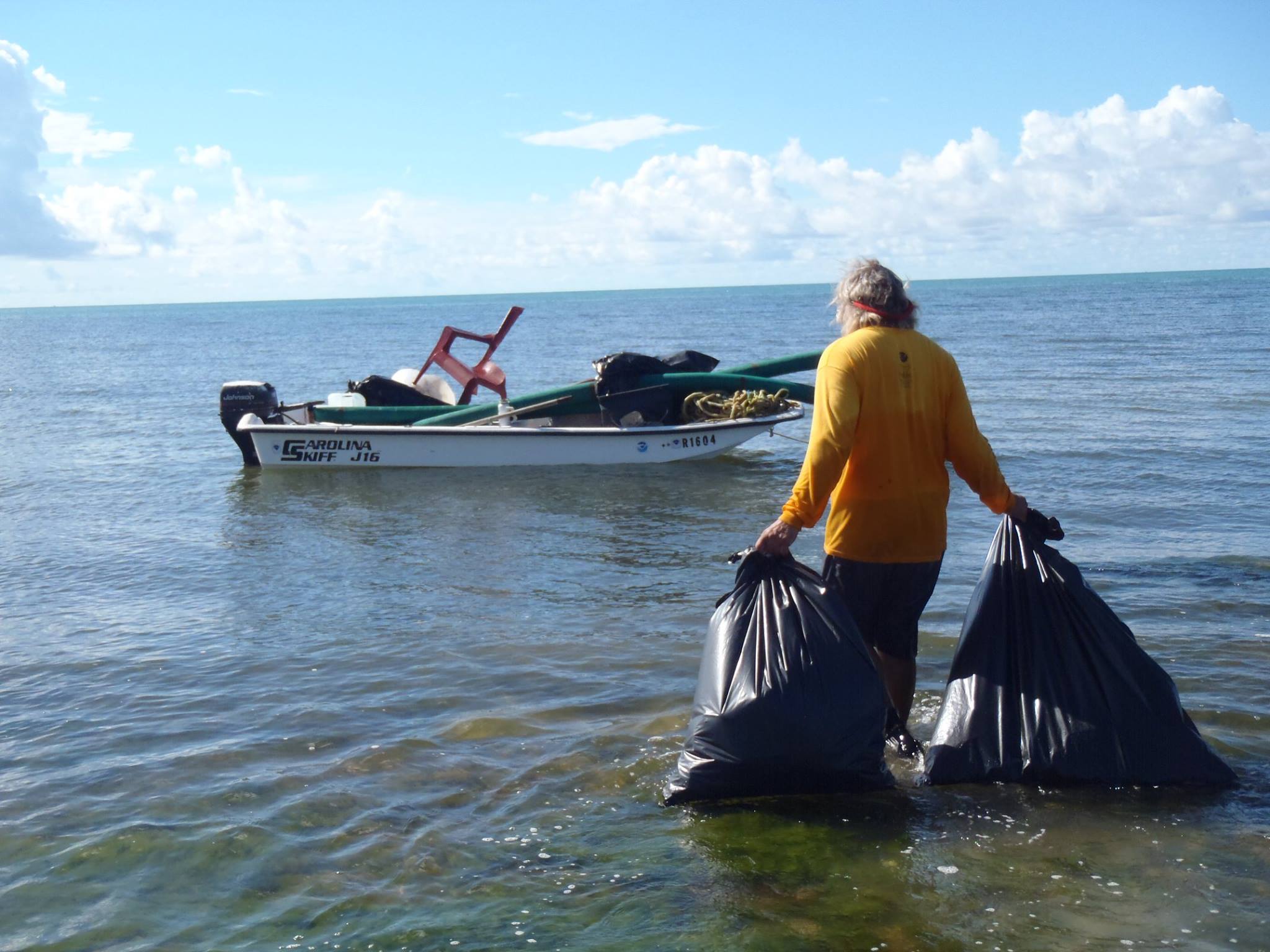 The autumnal equinox shortly thereafter marked the official transition from summer to fall, and the transition for
Team OCEAN
volunteers to shift their focus from on-the-water outreach to shoreline cleanups. A big thank you for all the hard work the team put into this summer's outreach season. They reached 738 boaters and handed out nearly 300 brochures. As a bonus, they prevented 15 groundings, assisted 32 snorkelers, replaced 15 buoy pickup lines and gave 80 demonstrations on
how to correctly use a mooring buoy
. Just imagine how many impacts to coral they prevented!
x
---
Damaged Reef Rebuilt
Using Rubble & Rescued Living Coral
A damaged popular patch reef near
Cheeca Rocks
that was injured when a rogue buoy dragged across it has now been repaired. An
FKNMS
crew successfully re-stabilized every living coral colony and piece of loose rubble salvaged from the path of destruction.
x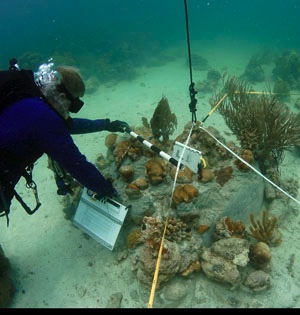 Boat
groundings
, anchors, chains and other items that drag along the seafloor can damage and destroy a reef in seconds — complex formations that have taken decades to grow into rich habitats for fish. The buoy that damaged Cheeca Rocks reef was swiftly removed when first reported, but it had already left 150 square feet of broken and dislodged living coral colonies in its wake, and it had reduced 260 square feet of non-living coral reef framework to rubble. An inspection of the damage found broken heads of stony coral colonies including brain corals, star corals, finger corals and mustard hill coral. The team couldn't re-attach the living corals at the original damage site because the porous substrate wouldn't retain the cement needed to hold them in place. As a temporary fix, they stashed the coral colonies in a natural crevice to keep them from being smothered in sand or rolling around from the surge.
x
In July, sanctuary scientists teamed with the buoy maintenance crew to build a sturdy base using fiberglass rods drilled into the substrate before pouring a mixture of Portland cement and sand into plastic molds that could serve as a new home for the living coral heads. The goal was to create the height and three-dimensional structure of healthy natural reefs that would make for good fish habitat. The team painstakingly relocated dead rubble from the injury into the mix, shaping it into a form that looked and functioned like a naturally occurring reef.
Using coral rubble helps new coral settle and thrive because larvae cue in on substrates that are already covered with the red encrusting, coralline algae.
The rescued living coral colonies were then affixed to the newly created base. Once the cement was cured, divers removed the mold and checked the structure's stability. They mapped, measured, photographed and noted current conditions for each reattached coral colony as a baseline for future monitoring, and they took similar data for nearby uninjured corals to serve as a scientific control group. Follow-up monitoring is scheduled one, three, six and ten years from now to track the long-term success of the restoration.
x
If you ever see a buoy adrift or grounded boat in the sanctuary, please report it to the FWC at 1-888-404-3922 so officials can respond to and assess the damage.
---
Still Time to Register for Sunday's Sanctuary Scramble
Golf Tournament to Benefit Sanctuary Friends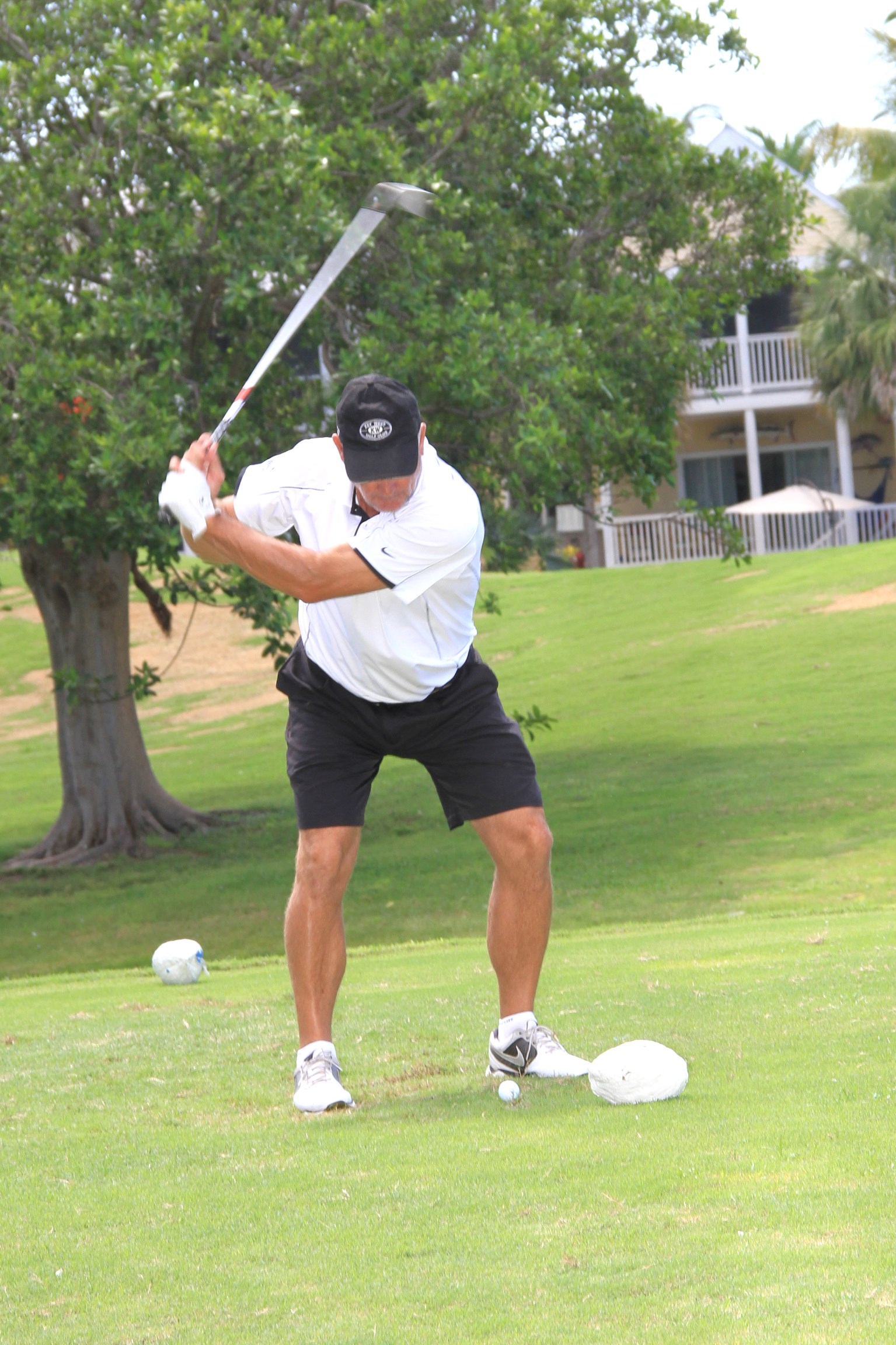 The 3rd Annual Sanctuary Scramble Golf Tournament & BBQ is right around the corner, and there is still time to sign up a team for this fantastic fundraising event taking place on Sunday, Oct. 18 at
Key West Golf Club
! Four-player teams cost $400, and we have availability for singles, as well.
x
Tee off is at 8 a.m. with
Dunkin' Donuts
providing coffee and donuts to the players.
Papa's Pilar Rum
will have a tasting on the golf course and
Centennial Bank
's Weenie Wagon will be on hand to offer up hot dogs and burgers until the awards and BBQ luncheon after the tournament.
x
x
---
NewsMakers
Join the Zinc-Free Resistance!
Zinc is in most suntan lotions and sunscreens and is bad for our friends in the oceans. For the good of our planet, use reef-save sunscreens that contain no zinc.
x
Introducing
Reef Safe Suncare by Tropical Seas
. Reef Safe does not contain zinc, is non-toxic to sea life and biodegrades in our oceans, lakes and rivers. It provides broad-spectrum protection for 80 minutes and is water and sweat resistant. It's also bait safe. Won't kill or contaminate your bait! Helping to preserve and protect our Oceans for future generations.
More information and to order.
---
We want your input!
If you have stories of note or just want to comment on our newsletter,
please email:
---
Sanctuary Friends Foundation of the Florida Keys
is a non-profit, 501(c)(3), tax-exempt organization
(Tax ID# 59-2443959).
We take your privacy seriously. Your email address will never be sold, rented or given away. All our emails include an easy opt-out feature. If you have activated spam filters in your email application, please add the following email to your address book:
Sanctuary_Friends_Foundation_of_@mail.vresp.com