Canal Restoration in the Keys
Many residential canals in the Florida Keys do not meet the state's minimum water quality criteria and are potential sources of nutrients and other contaminants to nearshore waters. To fix these problems, the EPA, Monroe County, cities within the Florida Keys, and even homeowner associations are helping to fund restoration efforts. Estimates to fix the problem range from $200 million to $700 million, according to information presented at a recent meeting of the
Board of County Commissioners (BOCC)
.
x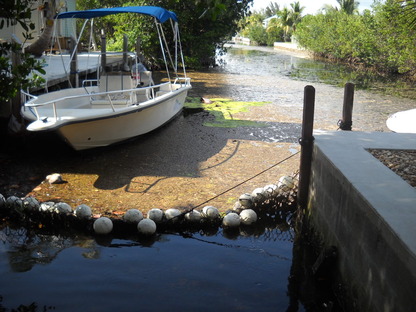 Implementation of wastewater treatment and stormwater management systems will reduce loadings to the canals, but will not completely eliminate the impaired water quality conditions; therefore, the county is developing a Canal Management Master Plan to prioritize canal restoration and to develop feasible strategies to improve water quality in artificial canals in the Florida Keys. Additionally the County is performing extensive fieldwork to better understand the water quality conditions of every canal in the county, including municipalities.
x
The County BOCC has also approved moving forward with a series of canal restoration demonstration projects. The results will be used to further define restoration costs and for future grant applications to state and federal sources. The first stage of restoration includes the experimental installation of remediation technologies that could potentially improve canal conditions. Those technologies that prove to be the most effective and cost-efficient could then be installed in more canals across the Keys. The effectiveness of remediation technologies will be determined by using organisms, including seagrass, macroalgae and fish that are commonly used to judge water quality in south Florida. To learn more about Canal Restoration in the Florida Keys, visit the
Monroe County website
.
---
Coral Reef Condition, Mapping & Fisheries Cruise in the Keys
The
NOAA Ship Nancy Foster
departed Key West for the Dry Tortugas region on Aug. 10 to begin the
2016 coral reef condition, mapping and fisheries cruise
. The purpose of the cruise is to study relationships between marine reserves in the Dry Tortugas region.
x
x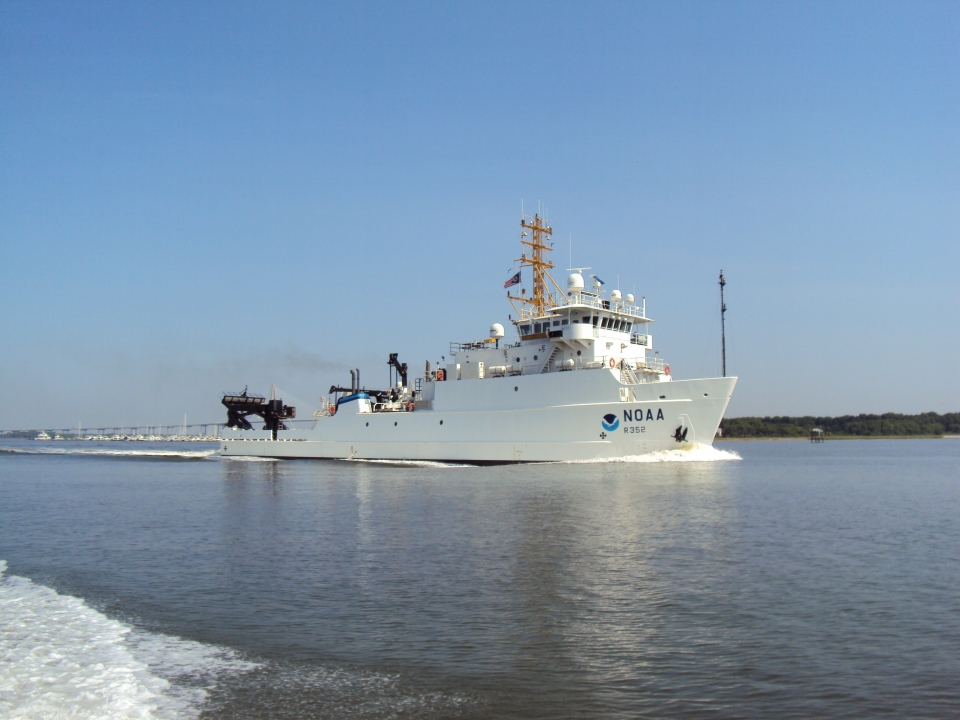 Reef fish populations are being studied to better understand their movement patterns. The scientific information gained can dramatically improve how to manage our marine resources by aiding with the identification of critical habitats that support the entire lifespan of target species.
x
Target areas for seafloor habitat mapping include the Marquesas and Tortugas regions. Data and information collected on this mission will be used to update and enhance existing habitat maps that help managers assess, protect, and preserve the condition of sanctuary resources, including sensitive habitats and ecosystems.
x
x
x
---
Thank You to Tilden's Scuba Center for Donation!
Tilden's Scuba Center
in Marathon recently donated $350 to
Sanctuary Friends Foundation
from its annual
Spines and Spinys Lobster/Lionfish Tournament
on July 27-28. Hundreds of pounds of invasive lionfish were pulled off Keys reefs during the two-day mini season! Thank you to all who participated in the fun event to help clean up the reef and support local charities. The tournament also benefited local resident Cathy McCoy's continued success in beating bone cancer.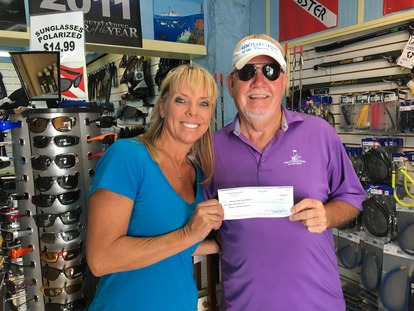 Pictured are Wendy Hall of Tilden's Scuba Center presenting the check to George Neugent, President of Sanctuary Friends Foundation of the Florida Keys.
---
NewsMakers
National Park Service Centennial Events in the Keys
Two of the United States' most intriguing places,
Dry Tortugas
and
Everglades
national parks, are holding events to celebrate the
centennial
of the
U.S. National Park Service
in late August.
x
Entrance to Dry Tortugas and Everglades — and each of the country's 56 other national parks — is free for visitors Aug. 25-28 for Founder's Day celebrations, Sept. 24 for National Public Lands Day and Nov. 11 for Veterans Day.
x
Historical re-enactments will be held Aug. 25-27 portraying 19th-century life at Fort Jefferson with daily demonstrations of cooking, blacksmith work and rifle drills. Living history encampments at Fort Jefferson to showcase Civil War-era demonstrations are scheduled on Veterans Day.
x
During the Aug. 25 Founder's Day celebration, birthday cake will be served at each Everglades visitor center and guests can sign keepsake birthday cards. Also that day, Everglades will participate in a "Sing Across America" event with school children, Girl Scouts and others. About 120 South Florida chorus participants will sing in the event that is to be conducted simultaneously at parks across the nation. Everglades is one of 30 parks to feature centennial videos, running through 2017, at its Ernest F. Coe Visitor Center.