Our dedicated Board of Directors, members and allies are committed to guaranteeing the future of our economically-precious treasures that are in critical danger here in the Keys. Please
join us as a member
,
renew your membership
or consider
volunteering
with us.

Tortugas Marine Reserve Yields More, Larger Fish
A new NOAA research
report
finds that both fish populations and commercial and recreational anglers have benefited from "no-take" protections in the
Tortugas Ecological Reserve
in the
FKNMS
. The report is the first to evaluate how the reserve affects the living marine resources of the region and the people whose livelihoods are connected to them.
x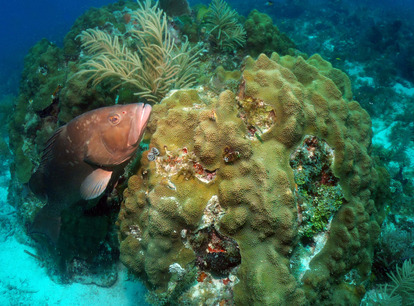 The report's analysis of long-term socioeconomic and scientific information found that after the ecological reserve was designated:
Overfished species such as black and red grouper, yellowtail and mutton snapper increased in presence, abundance and size inside the reserve and throughout the region;
Annual gatherings of spawning mutton snapper, once thought to be wiped out from overfishing, began to reform inside the Reserve;
Commercial catches of reef fish in the region increased, and continue to do so; and
No financial losses were experienced by regional commercial or recreational fishers.
To assess economic effects of the area closure, scientists analyzed catch landings and revenues from commercial fishers (reef fish, shrimp, spiny lobster and king mackerel) and surveyed recreational fishing guides operating within the Tortugas region before and for five years after reserve protection. Key West commercial fishery landings had an estimated value of $56 million in 2011, up from $40 million in 2001.
x
"This research shows that marine reserves and economically viable fishing industries can coexist," said Sean Morton, FKNMS superintendent. "The health of our economy is tied to the health of our oceans. They are not mutually exclusive."
x
The 151-square-nautical-mile Tortugas Ecological Reserve was designated by the sanctuary in 2001, and its design involved extensive collaboration between commercial and recreational fishermen, divers, scientists, conservationists, citizens-at-large and resource managers. The reserve is closed to all consumptive use, including fishing and anchoring, and a portion of it is open to permitted marine researchers only.
---
10 Tips for Conserving Water
As hotter weather approaches and the demand for water increases, now is a great time to start thinking about how you can conserve water in your own home. With 10 simple tips, you can lower your monthly water bill and do your part to save hundreds of gallons of water.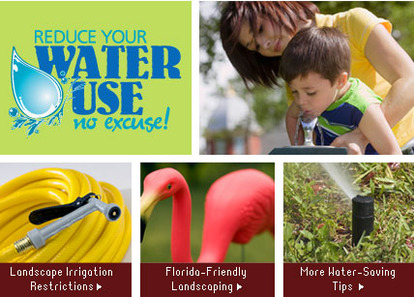 Only run your washing machine and dishwasher when they are full.
Use the shortest clothes washing cycle for lightly soiled loads; normal and permanent press wash cycles use more water.
Thaw frozen food in the refrigerator or microwave, not under running water.
Scrape, don't rinse, dishes before loading in the dishwasher.
Install high-efficiency showerheads, faucets and toilets.
Check your home's irrigation system for leaks to save up to 6,300 gallons of water per month.
Turn off your home's irrigation system and only water as needed; save up to 2,000 gallons each time a watering day is skipped.
Don't leave sprinklers unattended. Use a kitchen timer to remind yourself to turn them off.
Use a hose with a shutoff nozzle when washing the car to save around 40 gallons per wash.
Consider installing a rain barrel with a drip irrigation system for watering your landscaping. Rainwater is free and better for your plants because it doesn't contain hard minerals.
Learn more about saving water outdoors and download or order a free six-page "Saving Water Outdoors" brochure.
---
Keys Middle School Students Compete in "Envirothon"
Ten teams of students from Key Largo to Key West converged on Sombrero Beach on Friday, May 3, to compete in the annual Monroe County "Envirothon" put together by
FKNMS
's Joy Tatgenhorst. The event pits teams against each other to prove their knowledge of the Florida Keys ecosystem.
x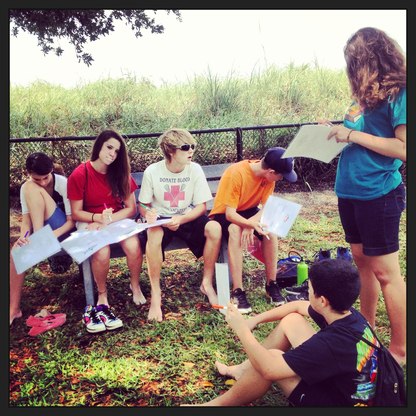 Students moved through numerous stations hosted by Florida Keys Mosquito Control, NOAA, Seacamp, Bahia Honda State Park, Florida Fish & Wildlife Service, Dolphin Research Center, Florida Department of Environmental Protection and, of course, Sanctuary Friends Foundation. At the Friends' booth, students identified different game fish, gave catch and size limits and season information. Needless to say, we had a tough booth!
x
The three first place teams were: Marathon Middle School, Plantation Key School and Sugarloaf School. Great job to all the Keys students who participated!
---
NewsMakers
---
REEF Webinars ... I mean, Fishinars!
These short, free webinars sponsored by
REEF
will teach you the finer points of identifying fish and invertebrates underwater. Fishie fun in the comfort of your own home! Great for first-timers or those wanting a review.
x
Fishinars help divers learn how to become citizen scientists and help monitor marine life on their recreational dives. Data gathered goes into REEF's online database to help students, researchers, scientists and others. Fishinars are open to divers, snorkelers, and devout landlubbers alike. Anyone wanting to know more about our local underwater residents is welcome to join in. We use common names, not scientific names, and focus on how to ID each critter. You don't need a microphone or a webcam to be able to participate.
x
---
Our Mission


Sanctuary Friends Foundation of the Florida Keys supports the Florida Keys and the Florida Keys National Marine Sanctuary (FKNMS) in the preservation, restoration, and sustainable use of our coral reef ecosystem, from the uplands to the deep sea. We focus on development of community support and advancement of public awareness, education, outreach and scientific research.
---
We want your input!
If you have stories of note or just want to comment on our newsletter,
In This Issue:
Benefits from Ecological Reserves
Tips for Conserving Water
---
---
Dear Friends:
Thanks to the tremendous support we have received from the community, Sanctuary Friends has set the date for our First Annual Sanctuary 27-Hole Golf Tournament at Sombrero Country Club. Mark your calendars for June 22!
x
Title sponsor for the event is
Waste Management of the Florida Keys
and Platinum Sponsor is
Marathon Garbage Service
. We still have several "Hole Sponsorships" available for $100 each. Players will receive 27 holes of golf, cart rental, BBQ and a day of fun for $150 per player, $600 per team. This is an important fundraising event for Sanctuary Friends and we still need your help as a sponsor or a player. Please
contact me
for details.
x
We are looking forward not only to having a fun event, but also to bringing more awareness of
FKNMS
, Sanctuary Friends Foundation and some of our partners such as
Bonefish & Tarpon Trust
and
Pigeon Key Foundation
. Wish us luck as we jump into this endeavor full-speed-ahead, and thank you again for all your support!
x
Kristen Livengood, Office Administrator
---
---
Please add your upcoming events to our online Florida Keys Environmental Calendar. This community-wide resource allows any organization or group to set up an account and post environmentally-related events.
xxxxxxxxxxxxxxxxxxxxxxxxxxxxxxxxxxx
REEF, Fish & Friends Seminar
May 14, 7 pm, REEF Headquarters, MM 98.3, Key Largo.
Free lecture on the second Tuesday of every month. This month, Lad Atkins will present "Sex on the Reef." Learn about some of the unique strategies and wondrous reproductive methods you can witness during your everyday dives. Social begins at 6:30 pm.
Safe Boating Week
May 18-24
Lionfish Educational Event & Derby
May 19, sunrise to 3:30 p.m., Murray Marine, U.S. 1, Key West
Lionfish dissections, recipe tastings, derby and educational information presented by Sigsbee Charter School. $40 entry fee for a team of four. Prizes awarded for biggest, smallest and most lionfish collected. Awards ceremony at 4:30 p.m. Register
via paypal at www.sigsbee.org
or contact
tracy.loss@keysschools.com
World Oceans Day
June 8
Our planet's biggest celebration of the ocean. People around the planet celebrate and honor the body of water which links us all, for what it provides humans and what it represents. Be a part of this growing global celebration!
Explore the website
for ideas, resources, and information about how you can get involved or to find a nearby event.
Save the Date!
Sanctuary Golf Tournament
June 22, Sombrero Country Club, Marathon
For more information, contact
Kristen
at 305-289-2288.
---
Welcome! Thank you for your support!
New & Returning Members ($30-$199)
Richard & Lori Sall
Kevin Price
Benefactors
($200+)
Richard Worthington
Lisa Carstarphen
Donald Swatik
Mr. & Mrs. Frank Schumway of
Ocean Reef Community Foundation
Key Colony Beach Community Association
Ruth Hindelang
Martin Moe
---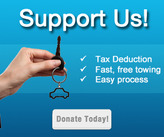 ---
Sanctuary Friends Foundation of the Florida Keys
is a non-profit, 501(c)(3), tax-exempt organization
We take your privacy seriously. Your email address will never be sold, rented or given away. All our emails include an easy opt-out feature. If you have activated spam filters in your email application, please add the following email to your address book:
Sanctuary_Friends_Foundation_of_@mail.vresp.com