Our dedicated Board of Directors, members and allies are committed to guaranteeing the future of our economically-precious treasures that are in critical danger here in the Keys. Please
join us as a member
, renew your membership or
volunteer
with us.

Are You Ready for Florida Spiny Lobster Season?
The start of
Florida spiny lobster season
is one of the most anticipated times of year for visitors, as well as residents, of the Florida Keys. This year, the two-day sport lobster season is July 30-31. Regular season is Aug. 6 through March 31.
Make the right choices so that when you head out, you can do so responsibly and can help to protect the very resources you enjoy. Be sure to check your vessel's safety gear and familiarize yourself with the local waters where you plan to boat. Service your dive gear, practice your dive skills, plan your dives and follow good
reef etiquette
. Be safe on the water and practice respect -- respect for your fellow boaters and divers, respect for the coral and habitat that lobsters call home, and respect for the fishery rules that keep our stocks healthy for future "bug" hunters to enjoy.
x
---
Mooring Buoys Help Protect Our Coral Reef
Summer boating season is well underway in the Florida Keys. Every year, thousands of boaters enjoy visiting our waters to fish, snorkel and dive.
Mooring buoys
installed and maintained by
FKNMS
make these activities possible without damaging our coral reef ecosystem. Buoys are also used to mark areas that have specific regulations, assist with navigation, and provide information.
x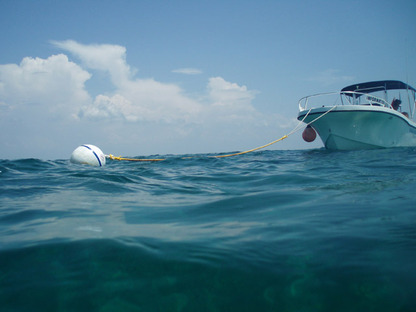 Mooring buoys are 18" in diameter with a blue stripe and have been used in the Keys since 1981 as an alternative to anchoring, which can break and damage the coral reef. There are more than 490 mooring buoys available for use within the sanctuary on a first-come, first-served basis at no cost to boaters. Anchoring on living coral within the sanctuary in waters less than 40 feet and when the bottom is visible is prohibited. If no mooring buoy is available and you are outside a no-anchor zone, anchoring is sand is permitted.
x
x
x
Before heading out on the water this season, take a moment to familiarize yourself with our mooring buoy system and help us protect the coral reef that makes our waters so special.
---
Sanctuary Friends Hosts Successful Golf Tournament
The Second Annual
Sanctuary Scramble Golf Tournament
on June 22 at the Key West Golf Club was a complete SUCCESS! Participants came from throughout the Florida Keys – from Ocean Reef to Key West – as well as a few from the Miami and Ft. Lauderdale areas. We were very pleased with the turnout of 15 four-person teams playing the greens! But most of all, we were thrilled to be able to raise more funds toward our mission of preserving, protecting and promoting
FKNMS
.
x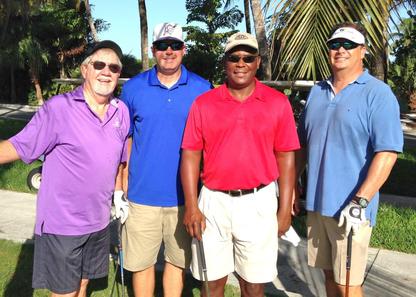 Sanctuary Friends
, a 501(c)3 non-profit, would like to thank all of this year's sponsors. We could not have put on a successful event without the help of our generous sponsors listed in the sidebar on the left.
x
It was a fun day and we hope you will join us next year for the third annual golf tournament! Next year's date will be announced sometime in 2015.
View the photo gallery.
---
NewsMakers
---
New Waterways Episode Showcases FKNMS
The
"Waterways"
series continues to showcase the south Florida ecosystem in a new two-part episode featuring the unique wading birds of
Everglades National Park
and an overview of benthic studies looking at the make-up of the seafloor in the
FKNMS
.
x
In the first segment,
"Wading Birds of the Everglades,"
biologists discuss the importance of the habitat the park provides for 16 species of wading birds. Everglades protects the most significant breeding ground for tropical wading birds in North America, including white ibis, egrets, herons, roseate spoonbills and federally endangered wood storks. Decimated by plume hunters in the 1900s, populations of these and other wading birds are showing signs of rebounding, including moving back into historical nesting sites within the park.
x
In the second segment, scientists from
NOVA Southeastern University's Oceanographic Center
document the seafloor and its community of plants and animals that make up the foundation of the Keys' coral reef ecosystem. Studying the corals, seaweed and invertebrates gives scientists and managers critical information on the condition of the ecosystem.
x
With more than 200 episodes produced since 1993, the "Waterways" series airs on public and government channels throughout the state of Florida. Check local listings for scheduling. Episodes can also be
viewed online on the Waterways TV Show
.
---
Our Mission
Sanctuary Friends Foundation of the Florida Keys supports the Florida Keys and the Florida Keys National Marine Sanctuary (FKNMS) in the preservation, restoration, and sustainable use of our coral reef ecosystem, from the uplands to the deep sea. We focus on development of community support and advancement of public awareness, education, outreach and scientific research.
---
We want your input!
If you have stories of note or just want to comment on our newsletter, please email:
In This Issue:
Lobster Season Begins July 30
Mooring Buoy Program
---
---
Please add your upcoming events to our online Florida Keys Environmental Calendar. This community-wide resource allows any organization or group to set up an account and post environmentally-related events.
xxxxxxxxxxxxxxxxxxxxxxxxxxxxxxxxxxx
Lionfish Safe Collection & Handling Workshop
July 22, 6:30-8:30 pm,
REEF
Headquarters, MM98, 
Key Largo
Free workshop covers the history of the lionfish invasion, ecological impacts and recommended collection, handling and filleting techniques. Completion of a sanctuary-endorsed training is a required to apply for a permit to remove lionfish from Sanctuary Preservation Areas with hand nets.
Registration
is required.
HAZWOPER (Hazardous Waste Operations and Emergency Response) Training
Training for first responders at the operations level (individuals who respond to releases or potential releases of hazardous substances as part of the initial response to the site for the purpose of protecting nearby persons, property or the environment from the effects of the release) offered by the U.S. Coast Guard Auxiliary. Certificates and Continuing Education Unit (CEU) credits will be given. Annual recertification begins at 12:30 pm. For more information or to register, email
Phil Goodman
or call 305-600-8441.
Lower Keys Green Drinks
July 17, 5:30-7:30 pm, The Wharf Bar & Grill, MM35.5, Summerland Key
Every third Thursday! Social hour begins at 5:30 with a different topic and speaker each month.
"Green Drinks"
is part of a larger international effort of informal gatherings that draw a lively mixture of people from non-profits, business, government and the citizenry at large. It's a great way to catch up with people you know and make new contacts in your community.
---
Welcome! Thank you for your support!
Benefactors
($200+)
Tom Davidson
Anonymous
Mike Klayman
Rachel Bowman
Richard Worthington
Joseph DiFilippo
---
SPONSORS
Please support the companies that support the FKNMS and Sanctuary Friends.
Platinum:
Waste Management
Marathon Garbage Service
Keys Sanitary
Sunbelt Rentals
Cressi International
Gold:
Marathon Jet Center
Centennial Bank
First State Bank
Little Palm Island Resort
The Weekly Newspapers
Conch Color
Papa's Pilar Rum
Ocean Reef Club
Diver's Direct
Silver:
Marathon Boat Yard
Grader Mike Construction
Marathon Chamber of Commerce
A Deep Blue Dive Center
Paver Dave
Keys Contracting Services
Florida Keys Contractor's Association
Bee Brothers
Key West Butterfly & Nature Conservatory
Hard Rock Cafe
Hyatt Key West Resort & Spa
SHOR Restaurant
Westin's Bistro 245
Key West Express
FURY Water Adventures
Dunkin' Donuts
JSA Promotions
Budweiser
---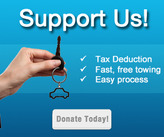 ---
Sanctuary Friends Foundation of the Florida Keys
is a non-profit, 501(c)(3), tax-exempt organization
We take your privacy seriously. Your email address will never be sold, rented or given away. All our emails include an easy opt-out feature. If you have activated spam filters in your email application, please add the following email to your address book:
Sanctuary_Friends_Foundation_of_@mail.vresp.com