Two new reward programs were approved by
FWC
in April, and the competition officially started on May 14. These programs are designed to increase public awareness about the lionfish invasion, increase diver participation in removal efforts, and help reduce the number of lionfish in our waters.
x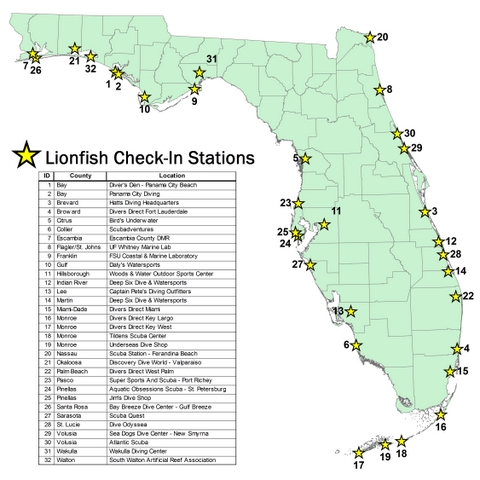 The statewide
"Lionfish Challenge"
program runs through Sept. 30. To qualify, participants must remove 50 or more lionfish. Under the program, participants can document their catch by submitting photographs electronically to FWC or by dropping off labeled bags of lionfish tails at one of the identified
drop off locations
.
x
Persons who reach 50 lionfish will receive a commemorative lionfish coin to mark their membership and a Lionfish Challenge t-shirt; be featured in the lionfish hall of fame on the FWC website; and be entered in drawings to win prizes including fishing licenses, diving equipment, fuel cards and tank fill cards. Those who qualify prior to the 2016 lobster mini-season (July 27–28, 2016) will also be eligible to take one additional lobster per day during the two-day season. For each additional 50 lionfish that are harvested, participants will receive one additional entry into the raffle.
x
The person who "checks in" the most lionfish between May 14 and Sept. 30 will be crowned Florida's Lionfish King or Queen and will receive a lifetime saltwater fishing license and have his or her photograph on the cover of the January 2017 Florida Saltwater Regulations magazine. The King or Queen will also be recognized at the November 2016 Commission Meeting.
x
A second program referred to as the "Panhandle Pilot Program" will focus on removal efforts in the Florida panhandle region from Escambia County to Franklin County.
Scientists and volunteers recently planted 200 live coral fragments in the waters off Key West's
Fort Zachary Taylor Historic State Park
, launching an effort to restore depleted reef tracts and establish a public snorkel park that's easily accessible. The coral fragments, which had been rescued and propagated at
Mote Tropical Research Laboratory
on Summerland Key, were "outplanted" in 10 to 15 feet of water about 20 feet beyond a breakwater off
"Fort Zach."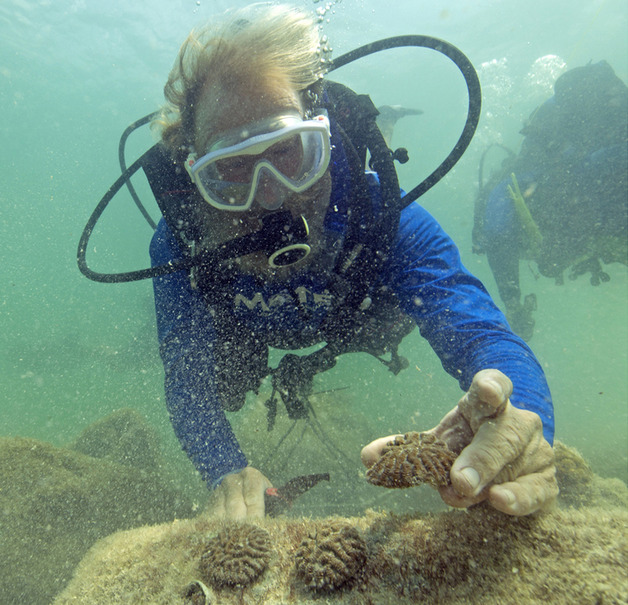 Scientists are using a revolutionary coral-growing technique called "re-skinning" that enables fragments of brain, star and boulder corals to fuse together quickly to form new coral heads. And that radically reduces the time required for reef restoration.
x
"We start the corals at a very small size, but that stimulates them to grow to about the size of a golf ball in just three or four months," said Dr. Dave Vaughan, Manager of Mote's
Coral Reef Restoration
program. In just one or two years, an array of five of the golf-ball-sized corals will form a coral head about the size of a dinner plate or Frisbee – what would have taken 15 to 25 or more years in the wild!
x
"We're putting this together so that we can outreach hundreds of people that can just walk in from the beach and have a beautiful snorkel trail, and learn what the need is for coral reefs in this world," said Vaughan.
x
The
Great Annual Fish Count (GAFC)
is a fun way to learn about local oceans. Every July, divers and snorkelers across the world join to learn about marine diversity and conduct fish surveys as a part of the ongoing
REEF Volunteer Fish Survey Project
. The GAFC is only a catalyst to introduce divers/snorkelers and the general public to volunteer fish monitoring. Data is needed year-round, not just during the month of July.
x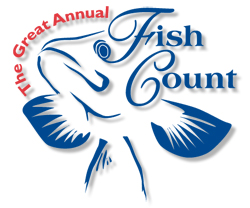 Join in the fun:
As an individual, joining an already established event near you.
As a group, organizing your own event.
Team-teach a fish ID class. It's more fun with a friend!
Turn your event into a potluck party or BBQ.
Try holding a raffle or auction, donating the proceeds to REEF or another marine conservation organization.
Whatever activity you choose,
survey and training materials
are available to guide you. Once survey information is submitted online, the data is processed via standardized data management and quality control protocols and then uploaded into a centralized
database
. In addition to use by the general and diving public, data is available to scientists and resource managers everywhere.
Help fight the lionfish invasion by hosting a
REEF Sanctioned Lionfish Derby
.
Lionfish derbies
have been found to be effective tools in reducing lionfish populations in derby areas. Sanctioned Derbies alone have removed more than 12,600 lionfish!
REEF
has been organizing and conducting derbies since its first one in the Bahamas in 2009. The program aims to help others organize and conduct safe and effective derbies by providing tools, templates and promotion for derby organizers. Derbies that meet certain criteria around the region will be recognized and promoted by REEF.
Download the information packet.