FREE Book with Membership Ends Jan. 31!
Our special membership offer ends on the last day of this month. Don't wait!
Renew or become a member
today at $50+ and receive the book "Tropical Connections: South Florida's Marine Environment." (Offer expires January 31, 2015.)


Reintroducing Sponges into the Keys Ecosystem
Marine sponges
play two important roles in the Florida Keys shallow water ecosystem -- improving water quality and providing critical habitat for juvenile spiny lobsters and stone crabs, two of the state's most important commercial fisheries.
x
Sponges are made up of a complicated maze of canals and chambers and are remarkable pumping machines. They can pump a volume of water as much as 10,000 times their own size in one day. For example, a sponge the size of a gallon milk container can pump enough water to fill a small swimming pool within a day, and sponges filter the entire Florida Bay in a matter of days.
x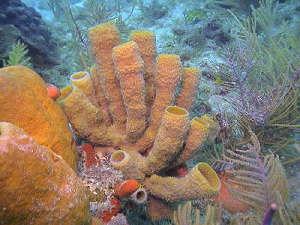 Harmful algal blooms in the early 1990s, 2007 and 2013 caused massive sponge die-offs throughout large areas of the Middle and Upper Keys. More than 500 square miles of sponges were decimated. Since sponges are a foundation species, their losses highly impact the ecosystems they support. Prior to the 1990s, the sponge ecosystem was so healthy, divers could hear the crackle and popping of snapping shrimp, which would draw the larger fish in to feed. But the symphony of the shrimps has since been silenced and there is no ruckus of foraging fish.
x
Florida Sea Grant
and
Old Dominion University
have joined forces to bring back the music by growing sponges. Sponges have a remarkable way of regenerating themselves, not unlike the way stone crabs regrow their claws. If a sufficient amount of sponge tissue is left attached to the bottom, the sponge can survive and regenerate; however, they need help becoming re-established due to slow growth and low rates of larval dispersal. The agencies
are testing revolutionary transplanting techniques and currently have 14 transplant and restoration sites spread across more than 200 miles of the Florida Keys. Their work involves a sponge being cut into pieces, attached to a concrete disk, and then grown into a full-sized sponge. The sponges are then transplanted back into Florida Bay.
---
Expedition Offers Insights into Fish Migrations in FKNMS
For two weeks this past September, NOAA scientists set out on a two-part mission to peer into some of the sanctuary's most remote regions. The expedition was a collaborative effort between NOAA's
National Ocean Service
,
NOAA Fisheries
and the
Florida Fish and Wildlife Research Institute (FWRI)
, building on a series of research studies from 2009, 2011 and 2012 that looked at how reef fish use various parts of the sanctuary during their migrations to spawn.
x
Initial insights from the first leg of the cruise, which featured videos of amberjack, black grouper, snapper and goliath grouper aggregations in the
Tortugas Ecological Reserve
, were posted throughout the cruise in near-real time on the
sanctuary's Facebook page
. These images were taken from the remotely operated vehicle (ROV) Mohawk, which enabled scientists to explore to depths of 400 feet in areas with high currents. More than 14 hours of ROV video was captured underwater, resulting in 957 digital stills of fish and benthic habitats.
x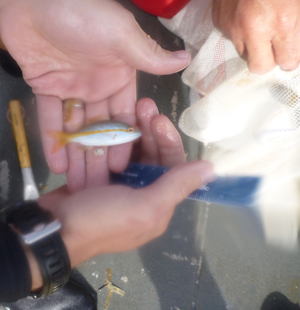 In one video clip, scientists performed an underwater surgery, inserting a tag into a scamp grouper to track its movements. All told, scientists implanted eight of these transponders into fish, while also servicing several of the receivers that capture the signals. Tracking data will allow scientists and managers to understand how fish rely on more than one part of the sanctuary, migrating from shallow reefs to deeper waters for spawning.
x
The second leg of the expedition focused on reef areas south of the
Marquesas
. Like in the Tortugas, scientists were looking for fish aggregations and mapping deep-water habitats, but they also surveyed shallower habitats for juvenile fish using seine nets. In the flats, they netted 280 fish of 18 different species during 5 seine pulls. They also logged 40 dives to conduct a Reef Visual Census (RVC) at 11 sites. In an RVC, divers assess the numbers and types of fish, as well as the cover of algae and coral on the reefs. The data collected will allow state, federal, and university scientists to work together to monitor the health of the reefs.
x
FWRI scientists also surveyed local populations of
queen conch
, a protected species in the U.S. In 14 surveys they measured 57 conch, including two females laying eggs and one egg mass – promising signs of a healthy, reproducing conch population. Back in 1966, roughly 250,000 conchs per year were landed in Key West, but by the 1980s, there were precipitous declines in the stock that led to a complete ban on harvest in state and federal waters. Work by a team of state and university scientists found that the failure was attributable, at least in part, to endocrine disrupters causing reproductive failures.
x
Both legs of the cruise explored how various management and zoning schemes affect the marine ecosystem, an important question as the sanctuary prepares to enter the next phase of the zoning and regulatory review.
---
Become a Sanctuary Friend
With your help,
Sanctuary Friends Foundation of the Florida Keys (SFFFK)
can help save the
Florida Keys National Marine Sanctuary (FKNMS)
. We excel in creating important change on the ground – and under the sea. Our team knows how to blend the best science with a commitment to working with local communities and industries to preserve crucial ecosystems and seascapes.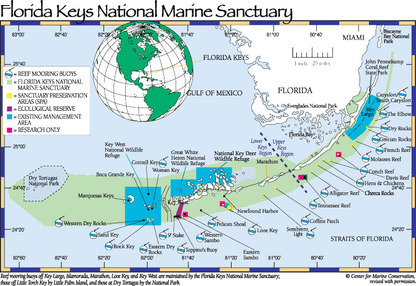 Your gift will have a real impact today. It is an investment in the future of our National Treasure, which holds the distinction of having the only living coral reef in the United States. SFFFK is a making a real difference using these techniques:
Cutting-Edge Science:
 We support scientists within the FKNMS who are analyzing the impacts of climate changes on our coral reef and figuring out where and how the ocean surrounding the FKNMS is changing. Working with policy-makers, we are charting a more effective path to conserving the Sanctuary.
Conservation Solutions:
 Education and outreach are major tools for managing the marine resources of the Sanctuary, as well as reaching people who impact those resources. The Florida Keys are home to 130,000 residents in the winter, as well as 3 million annual visitors, many of which enjoy our sanctuary by snorkeling, scuba diving, fishing or relaxing in our tropical environment. Some of our educational tools are: Coral Reef Classroom Project, Team OCEAN, Florida Keys Ecotourism Initiative (FKEI), supporting coral restoration and mitigation projects, and supporting mooring buoy maintenance and installation.
With your help, We will continue our mission to support the FKNMS in the preservation, restoration and sustainable use of our coral reef and marine ecosystems. We focus on development of community support and advancement of public scientific research. Please consider
making a contribution to Sanctuary Friends
and associating yourself with some of the coolest people on the planet. In return, we will welcome you into our organization as a member with all the benefits of that level of funding. We promise you that generations to come will be deeply grateful for the efforts we make now to protect what we perceive as one of the most precious environments on earth.
---
NewsMakers
Upcoming "Fishinar" Schedule
REEF
's 2015
Fishinars
start today, with lots of exciting, fun and educational topics in store this year! Not sure what a Fishinar is? These popular online REEF webinar training sessions provide fishie fun in the comfort of your own home. You don't even need a microphone or a webcam to participate, just a web browser! Current and archived Fishinars are free to
REEF members
(membership is FREE, just signup online!) and are a great way for new fish surveyors to learn and for experienced fish surveyors to brush up on their ID skills.
x
Today's Fishinar is "Swimming in the Deep End" and begins at 8 p.m. Eastern. Join Fish ID experts Carlos and Allison Estape as they show you how to identify deep water fish.
You must register to participate.
Please log on at least 5-10 min prior to start time if possible.
Next Fishinars are Jan. 28, Feb. 11 and Feb. 18. Explore the Fishinar webpage for detailed information and future schedule, which runs through May.
In This Issue:
Sponges in Keys Ecosystem
Results of Recent FKNMS
Research Expedition
Become a Sanctuary Friend
---
---
Please add your upcoming events to our online Florida Keys Environmental Calendar. This community-wide resource allows any organization or group to set up an account and post environmentally-related events.
xxxxxxxxxxxxxxxxxxxxxxxxxxxxxxxxxxx
Friends in Focus Movie: "A Fierce Green Fire: The Battle for a Living Planet"
TODAY! Jan. 20, 7 pm, Sail & Power Squadron Education Building, 12 Loggerhead Lane, Marathon
This movie
explores the environmental movement and focuses on activism, people fighting to save their homes, their lives, the future ... and succeeding against all odds. It is narrated by Robert Redford, Ashley Judd, Van Jones, Isabel Allende and Meryl Streep.
Watch the trailer here. Social begins at 6:30 p.m.
"The Delicate Balance of Nature" Lecture Series Begins
---
Welcome! Thank you for your support!
New & Returning Members ($30-$199)
Nancy Gold
Harvey Pastan
Benefactors
($200+)
Richard Worthington
Bruce Frerer
Russell & Christina Fisher
Shirley Shumway
Lisa Carstarphen
John & Arlene Mirabella
Holly Raschein
Greg Frey
---
SPONSORS
Please support the companies that support the FKNMS and Sanctuary Friends.
Platinum:
Waste Management
Marathon Garbage Service
Keys Sanitary
Sunbelt Rentals
Cressi International
Gold:
Marathon Jet Center
Centennial Bank
First State Bank
Little Palm Island Resort
The Weekly Newspapers
Conch Color
Papa's Pilar Rum
Ocean Reef Club
Ocean Reef Community Foundation
Diver's Direct
Silver:
Marathon Boat Yard
Grader Mike Construction
Marathon Chamber of Commerce
A Deep Blue Dive Center
Paver Dave
Keys Contracting Services
Florida Keys Contractor's Association
Bee Brothers
Key West Butterfly & Nature Conservatory
Hard Rock Cafe
Hyatt Key West Resort & Spa
SHOR Restaurant
Westin's Bistro 245
Key West Express
FURY Water Adventures
Dunkin' Donuts
JSA Promotions
Budweiser
---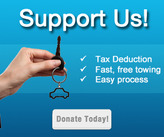 ---
Our Mission
Sanctuary Friends Foundation of the Florida Keys supports the Florida Keys and the Florida Keys National Marine Sanctuary (FKNMS) in the preservation, restoration, and sustainable use of our coral reef ecosystem, from the uplands to the deep sea. We focus on development of community support and advancement of public awareness, education, outreach and scientific research.
---
We want your input!
If you have stories of note or just want to comment on our newsletter, please email:
If you enjoyed this newsletter,
If you are not already on our mailing list,
---
Sanctuary Friends Foundation of the Florida Keys
is a non-profit, 501(c)(3), tax-exempt organization
We take your privacy seriously. Your email address will never be sold, rented or given away. All our emails include an easy opt-out feature. If you have activated spam filters in your email application, please add the following email to your address book:
Sanctuary_Friends_Foundation_of_@mail.vresp.com