There's No Better Time to Be a Friend!

If you've been receiving our newsletter, by now we hope you know a little bit about
Sanctuary Friends
and the programs and projects we support. But there may be a few things you still don't know.
x
Sanctuary Friends Foundation of the Florida Keys, or SFFFK, is the non-profit partner of the
Florida Keys National Marine Sanctuary
(FKNMS). Our organization was created to inspire people to preserve, protect, restore and promote the sustainable use of the Sanctuary. Through public and private-sector partnerships, we create conservation-based research, as well as education and outreach programs designed to connect the public with these special ocean and coastal resources. Basically, we are helping develop an ocean-literate public able to make informed and responsible decisions regarding our Sanctuary and the world's oceans.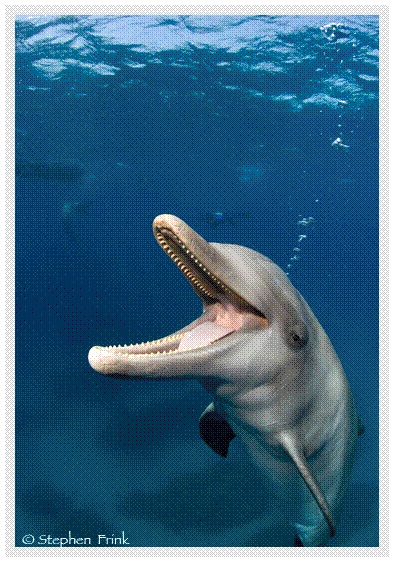 x
Sanctuary Friends assists the FKNMS in protecting coral reefs through grassroots, community-based efforts focused on projects such as coral reef restoration, surveys, monitoring and research. We also sponsor environmental education for children, tourists and businesses. We are continually striving to support and strengthen community-based efforts that protect our Florida Keys waters.

x
All of the programs we support are outlined on our
website
and we feature updated information in our newsletter each month. Some specific projects we support are:
Florida Keys Eco-Discovery Center
,
Blue Star
,
Coral Restoration and Nursery
,
Team OCEAN
,
Mooring Buoys
and many more. Our newest endeavor is "Friends In Focus," where we screen FREE environmental films in Key West and Marathon. Many of these films have won awards at
BLUE Ocean Film Festival
and
Gray's Reef Ocean Film Festival
and most have never been shown in the Keys.
x
Our efforts are working, but we still need your help to continue
our mission
. If you've been thinking about
joining Sanctuary Friends as a member
, there is no better time than now. We promise to use your donation to fulfill our mission to protect and restore the coral reef and marine ecosystem. And don't forget: as a bonus, you'll be entered into a drawing for a framed
Stephen Frink
print, valued at more than $900.
Please join us today as a Sanctuary Friend!
---
Congress Ends Shark Finning in U.S. Waters
Sharks have reason to celebrate this holiday season due to the recent passing of the
Shark Conservation Act
, which ends shark finning in U.S. waters. The legislation is aimed at better protecting sharks – creatures that swam the oceans before the age of dinosaurs, but now are being killed by the millions for their fins, a delicacy used in a traditional Chinese soup.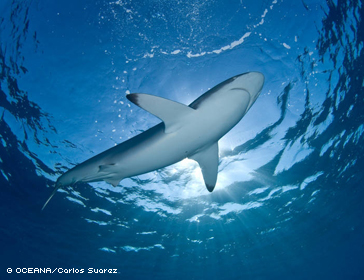 The Shark Conservation Act improves the existing law originally intended to prevent shark finning. Regulations already had banned cutting off fins and dumping shark bodies in the Gulf of Mexico and the Atlantic, but not in the Pacific. The legislation also closes a loophole that allowed fins to be cut off at sea and transferred to non-fishing vessels. The legislation also allows the United States to take action against countries whose shark finning restrictions are not as strenuous, labeling us as a continued leader in shark conservation.
x
It is estimated that 73 million sharks are killed annually to support the shark fin trade, and that 30 percent of the world's species are threatened or nearly threatened with extinction. Sharks can be found in almost every ocean and play a vital role in maintaining the health of ocean ecosystems. The loss of too many top predators can disrupt the balance of the populations of other species.
x
Learn more about shark conservation.
View the
PSA about shark fin soup
starring NBA star Yao Ming. View the trailer to the movie
Sharkwater
.
---
Keys Adopt Climate Change Action Plan

The Florida Keys now have a formal Climate Change Action Plan, which has the official support of
FWC
,
NOAA
, the
EPA
, the
National Park Service
and the
Florida DEP
. Formally known as "
Climate Change Action Plan for the Florida Reef System, 2010-15
," the document will serve as a guidebook to help those agencies work together against climate-driven threats to reefs from the Dry Tortugas north to Port St. Lucie. It is intended to be adaptable and updated at least every five years.
x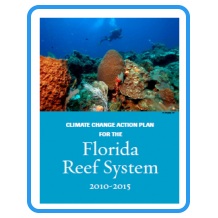 In the past, a fragmented management structure was relatively effective, but as the population of South Florida continues to grow, reef users multiply and the effects of climate change and local stresses begin to tell on the reefs, the need for more coordinated, holistic action has become very clear. The plan came about because it is no longer enough to manage sections of Florida's Reef System as if they were separate from the rest of the reef.
x
Contained in the plan is the need for more education, research and systematic management and regulation to protect reefs against pollution caused by coastal development, direct impacts from people visiting reefs and a die-off of the algae-eating long-spined sea urchin. Rising water temperatures and increased ocean acidification, brought about by global warming and greenhouse gas emissions, have also caused a decline in the coral cover on the reef over the past 15 years.
x
Some of the suggested actions include: a push for the mapping of areas with high and low resilience to climate change, the call for the implementation of a boating license similar to a driver's license and incorporating climate change and reef impact lessons into school science curricula.
x
The plan is important because it represents a commitment by the various reef management agencies to look beyond their boundaries and at the ecosystem as a whole. Implementing items in the plan makes sense whether you believe in climate change or not because of the benefits of increasing resilience of the reef. But the biggest value of the plan is to continue to heighten the public's awareness of the decline of the reef system.
---
NewsMakers
---
Sanctuary Friends Vehicle Donations

Did you know that Sanctuary Friends now accepts vehicle donations? Donating your car or truck is a simple process that requires nothing more than your desire to do good. We've gone out of our way to make it easy: You don't have to clean your car. You don't have to insure it. You don't have to drive it to us to drop it off … heck, it doesn't even have to be drivable! All you have to do is make the first call. We handle the rest! Sanctuary Friends has partnered with
Charitable Auto Resources, Inc.
to pick up your car, pay for the transfer and find it a new home.
x
We realize you have lots of choices about where to direct your charitable gifts, and we want you to know that your donation will only be used for the protection and education projects related to the FKNMS. The biggest reward for donating your vehicle is the knowledge that you've helped the Florida Keys environment, but a secondary reward is your eligibility for a significant tax deduction. It's a nice bonus for doing good. We can also take your unwanted RV's, boats, motorcycles … practically anything that has wheels. Check out our
donation page
for more details.
FKNMS on Facebook

You can now keep up with the Florida Keys National Marine Sanctuary (
FKNMS
) on Facebook! FKNMS launched its
Facebook Page
on Dec. 1 and already has more than 150 fans! Click "Like" to join in and keep up with all the latest news and information directly from the Sanctuary.
x
Other Facebook Pages that may be of interest to you:
National Marine Sanctuary Foundation
,
NOAA
,
Jane Lubchenco
,
Mission Blue
,
GoodSearch and GoodShop
,
The Coral Reef Alliance
,
NOAA Office of National Marine Sanctuaries
,
Florida Keys EcoWeek
,
GLEE (Green Living & Energy Education)
,
KeysReuse
,
USNS Vandenberg - Artificial Reef
Let Your Online Purchases Support Sanctuary Friends
Here's a simple way you can help support Sanctuary Friends AT NO COST TO YOU! Just
download the GoodSearch toolbar
and we'll earn money every time you shop and search online.


GoodShop.com
donates up to 30 percent of each purchase to your favorite cause - in this case, us! Thousands of great stores including Amazon, Target, Gap, Best Buy, eBay, Macy's and Barnes & Noble. The toolbar will automatically credit your designated charity or school for virtually all of your purchases at participating stores. You can also "shop for a cause" by going directly to
www.GoodShop.com
. The site also has thousands of money-saving coupons.
x
GoodSearch.com
is a new Yahoo-powered search engine that donates half its advertising revenue, about a penny per search, to the charities its users designate. 

GoodSearch and GoodShop have been featured in the New York Times, The Wall Street Journal, CNN, The Oprah Magazine, Good Morning America and more. Please spread the word to all your friends and family to start their shopping at GoodShop!
New Expanded E-Waste Collection Hours
Recycle unwanted electronics at Cudjoe Key and Long Key Transfer Stations any time from 8 am to 4 pm, Monday through Saturday or at special electronics recycling and household hazardous waste collection events on Saturdays in January and February in Marathon, Cudjoe and Key Largo. Computers, televisions, telephones, printers, copiers, radios, cassettes, discs and other electronics can be dropped off at no charge to residents; fees apply to businesses. Most electronics contain some hazardous materials such as lead, cadmium, mercury and flame retardants, but they also contain valuable recyclables like aluminum, copper, and brass and special alloys.
More information on recycling locations and times.
New Recyclable Items Accepted

---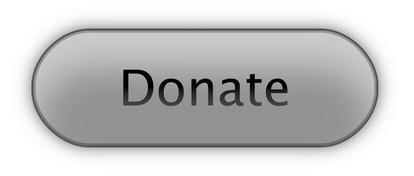 ---