Our dedicated Board of Directors, members and allies are committed to guaranteeing the future of our economically-precious treasures that are in critical danger here in the Keys. Please
join us as a member
, renew your membership or
volunteer
with us.

Scientists Study Deep Reefs of Pulley Ridge
for Possible Expansion of FKNMS
Earlier this month, a team of university, state and federal scientists finished exploring
Pulley Ridge
, a little-known deep reef where spectacular plate coral colonies blanket the seafloor, and red groupers actually help create habitat.
FKNMS
is looking at the science from this project to see how closely fish, corals, and marine life in Pulley Ridge are connected to the Florida Keys.
x
x
x
x
---
Reef Do's & Don'ts
Do's
Always snorkel with a partner or dive buddy.

Move slowly and look closely; there's so much life to see if you take your time.

Always look at your navigation charts before you near a coral reef.

Use mooring balls instead of anchoring the boat.

Watch the weather and get a weather or radar report before leaving the dock.

Be aware of currents, tides and waves when nearing sensitive coral reef areas.

Make sure your dive and snorkel equipment is in good working order.

Pick up floating trash you see in the water; always leave things better than you found them.

Enjoy the natural beauty of our undersea reef environment. It's truly amazing out there!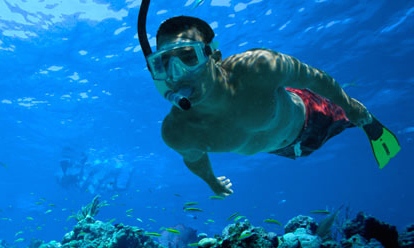 Don'ts
Never touch corals with your hands, dive fins or anything else.

Do not actively seek out interaction with dolphins, sharks or sea turtles.

Do not stand on a coral reef or coral head, as you will damage it or kill the corals.

Never anchor your boat on or too near coral reefs or coral heads as you could easily cause damage.

Don't fish or spearfish in marine special protected reef areas.

Never attempt to feed fish or marine animals.

Do not stray too far from your boat while snorkeling or diving.

Never litter in the ocean or leave anything behind that may harm the marine environment.
---
Sanctuary Advisory Council (SAC) Applications Due Sept. 30
FKNMS
is seeking applicants for nine seats on its
advisory council
. Sanctuary Advisory Council (SAC) members represent boating, conservation and environment, diving, education and outreach, South Florida ecosystem restoration, fishing (commercial and recreational), elected county government, submerged cultural resources, research and monitoring, tourism and the community at large. Candidates are selected based on their expertise and experience in relation to the seat for which they are applying, community and professional affiliations, and views regarding the protection and management of marine resources. Applicants who are chosen as members should expect to serve three-year terms. The council meets six times a year.
Application packages
are due Sept. 30.
x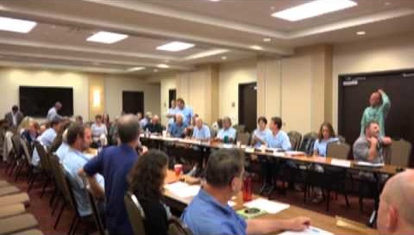 The SAC ensures public participation in sanctuary management and provides advice to the sanctuary superintendent. Councils also serve as liaisons between their constituents in the community and sanctuaries and provide advice about sanctuary operations and projects, including education and outreach, research and science, regulations and enforcement, and management planning. They are particularly critical in helping a sanctuary during its designation and
management plan
review process. Council members provide expertise on both the local community and sanctuary resources, strengthen connections with the community, and help build increased stewardship for sanctuary resources.
x
---
NewsMakers
Mote Partners with FKCC
Mote Marine Laboratory
and
Florida Keys Community College (FKCC)
forged a
new education-focused partnership
this year that will benefit students, faculty and scientists while enhancing Keys-based research and restoration of marine resources such as coral reefs.
x
Leaders of the two institutions signed a memorandum of understanding (MOU) laying the foundation for collaborations in marine research and education serving the common missions and goals of both institutions. Under the agreement, Mote and FKCC will explore exciting opportunities to partner in teaching, introduce more undergraduate students to the cutting-edge marine science at Mote's research facility on Summerland Key and share research and education facilities and infrastructure.
x
As leaders of learning in the Keys, Mote and FKCC staff have already teamed up in recent years. For example, they have partnered to receive a National Science Foundation grant for a tropical mariculture course, Mote scientists have taught a small number of FKCC courses, and FKCC students have interned at Mote's research facility. The new MOU is a framework that will allow institution leaders, scientists and faculty to develop more specific plans for collaboration.
---
We want your input!
If you have stories of note or just want to comment on our newsletter,
please email:
In This Issue:
SAC Applications Due Sept. 30
---
---
Please add your upcoming events to our online Florida Keys Environmental Calendar. This community-wide resource allows any organization or group to set up an account and post environmentally-related events.
xxxxxxxxxxxxxxxxxxxxxxxxxxxxxxxxxxx
International Coastal Cleanup
Sept. 19
Ocean trash is a serious pollution problem that affects the health of people, wildlife and local economies. Join the world's largest volunteer effort for our ocean and waterways by participating in the
International Coastal Cleanup
sponsored by Ocean Conservancy. An astounding 560,000 volunteers in 91 countries picked up more than 16 million pounds of trash in the 2014 event.
x
Local cleanups will be at Higgs Beach and Nature Beach in Key West, Boca Chica Beach, Long Beach in Big Pine Key, Bahia Honda and more.
Find a cleanup near you!
REEF Fest 2015
Sept. 24-27, Key Largo
Celebrate the impact and success of marine conservation and education initiatives in the Florida Keys. Events include educational seminars, social gatherings and diving alongside some of the most prestigious names in diving and marine conservation. All
REEF Fest
events are open to the public, but pre-registration is requested for social events and seminars.
Registration
,
schedule
and more information can be found
here
.
Save the Date: Sanctuary Friends Annual Golf Tournament
Oct. 18, 8 am, Key West Golf Club
Four person teams are $100/person. More information and registration to come.
---
August/September 2015
Welcome! Thank you for your support!
New & Returning Members ($30-$199)
Drew MacKenzie
Benefactors
($200+)
Susan Horvat
Webster Walker
---
SPONSORS
Please support the companies that support the FKNMS and Sanctuary Friends.
Platinum:
Waste Management
Marathon Garbage Service
Keys Sanitary
Sunbelt Rentals
Cressi International
Gold:
Marathon Jet Center
Centennial Bank
First State Bank
Little Palm Island Resort
The Weekly Newspapers
Conch Color
Papa's Pilar Rum
Ocean Reef Club
Ocean Reef Community Foundation
Diver's Direct
Silver:
Marathon Boat Yard
Grader Mike Construction
Marathon Chamber of Commerce
A Deep Blue Dive Center
Paver Dave
Keys Contracting Services
Florida Keys Contractor's Association
Bee Brothers
Key West Butterfly & Nature Conservatory
Hard Rock Cafe
Hyatt Key West Resort & Spa
SHOR Restaurant
Westin's Bistro 245
Key West Express
FURY Water Adventures
Dunkin' Donuts
JSA Promotions
Budweiser
---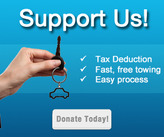 ---
Our Mission
Sanctuary Friends Foundation of the Florida Keys supports the Florida Keys and the Florida Keys National Marine Sanctuary (FKNMS) in the preservation, restoration, and sustainable use of our coral reef ecosystem, from the uplands to the deep sea. We focus on development of community support and advancement of public awareness, education, outreach and scientific research.
---
Sanctuary Friends Foundation of the Florida Keys
is a non-profit, 501(c)(3), tax-exempt organization
We take your privacy seriously. Your email address will never be sold, rented or given away. All our emails include an easy opt-out feature. If you have activated spam filters in your email application, please add the following email to your address book:
Sanctuary_Friends_Foundation_of_@mail.vresp.com