Bleaching Threatens World's Coral
Keys Reefs Escape Serious Harm

Despite worldwide reports of widespread coral die-offs due to
bleaching
caused by extreme heat this summer, the Florida Keys reefs appear to be escaping serious harm. Water temperatures have leveled off and the increasing winds and rains this month have reduced the chances of further bleaching.

x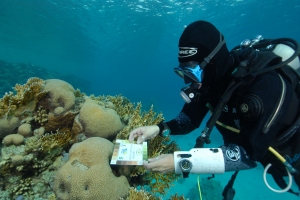 Other areas of the southeast Caribbean and western Gulf of Mexico, however, have experienced "significant bleaching thermal stress," or high temperatures capable of causing coral bleaching, according to
NOAA's Coral Reef Watch
. These conditions are similar to the thermal stress observed at the same time period in 2005, the year of a record mass coral bleaching event.
x
It will be months before this year's toll is known for sure. But scientists tracking the fate of corals say they have already seen widespread bleaching in Southeast Asia and the western Pacific, with corals in Thailand, parts of Indonesia and some smaller island nations being hit especially hard earlier this year. Learn more about coral bleaching in the Florida Keys or become a
BleachWatch
observer.
---
If Reefs Could Talk: Aquarius 2010 Mission

Thursday marked the last day of the latest mission for
Aquarius
, the world's only undersea research laboratory, deployed 3.5 miles offshore at a depth of 60 feet in the
FKNMS
near Key Largo next to spectacular coral reefs. This month's mission lasted 10 days (with five additional days of training) and was titled
"Aquarius 2010: If Reefs Could Talk."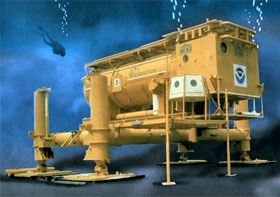 Scientists live and work underwater 24/7 in Aquarius using saturation diving to study and explore our coastal ocean. This technique enables the aquanauts to gather much more information than a normal dive team. Scientists can work out on the reef up to nine hours a day without fear of getting the bends, compared to one hour if they had to work from the surface. Increased research time on–bottom is the key element that enhances scientific productivity beneath the sea.
x
This most recent mission, sponsored by the NOAA
National Marine Sanctuary Program
, incorporated live educational broadcasts into the daily lives of the aquanauts and associated scientists to bring the science of ocean conservation and the underwater world to communities nationwide. Several schools and aquariums even had the opportunity to interact directly with the aquanauts while they are living in Aquarius.
x
Although the aquanauts took time to conduct live broadcasts, their main focus remained the science behind the mission.They were studying the behavioral interactions of fishes that live in a range of coral habitats across the Conch reef area. All this information will help marine biologists everywhere have a much better understanding of coral reef communities and how diverse species interact to find prey and avoid predators.
x
Aquarius is owned by
NOAA
and is operated by the
University of North Carolina Wilmington
. Learn more about the mission and
view archived broadcasts
.
---
Florida Keys EcoWeek is Here!

The first annual
Florida Keys EcoWeek
is here! From November 1-7, more than 50 environmental and healthy-living events will take place in every part of the Keys – from Key Largo to Key West – spanning a total of more than 115 miles.
x

The
Mission of EcoWeek
is to educate and celebrate environmental preservation. The core purpose is to promote sustainable ecotourism, to enhance the local economy in an environmentally-responsible way and to attract ecologically- and socially-conscious individuals to the Keys.
Events
vary from participating in nature, to listening to speakers to viewing films. Divers and snorkelers can partake in a lionfish safari, coral restoration, fish surveying, sea grass monitoring or other special activities. Entertainment will include keynote speakers, workshops, fairs and expos, paddleboarding, ecotours, fashion shows, music fests, dining, drinking and shopping.

Don't miss the
Environmental Film Festival
sponsored by
Sanctuary Friends
Monday through Saturday at 6:30 pm at the Eco-Discovery Center. On Wednesday, Nov. 3, filmmaker
Bill MacDonald
will make a special guest appearance to talk about plastics in the ocean. He will present five short films, interspersed with audience participation and dialogue. And for the close of the EcoWeek film festival on Sunday, Nov. 7, come for a double feature at 2 pm and 4 pm.
x
Florida Keys EcoWeek 2010 offers everything an "eco" heart desires. View the entire
listing of events
and make your plans to attend!
---
NewsMakers
---
Climate Action Day - Solutions for the Keys
More than 100 people in the Keys attended free screenings of the films "The Age of Stupid" and "Fuel" sponsored by Sanctuary Friends for Climate Action Day on 10-10-10. Attendees ranged in age from 8 to 80 and were encouraged to take individual action using provided handouts: (1) a tips sheet on reducing your carbon footprint via every day actions; and (2) a contact sheet with the names of government representatives at the Federal, State and County level along with instructions on how to call or write those officials to express their views, concerns and requests to address global climate change issues. To receive copies of these handouts,
contact Diana Ruelens
.
x
x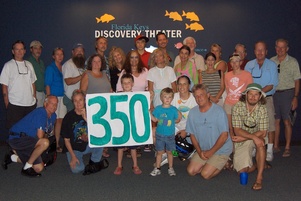 Participants left the educational event empowered to be Climate Heroes and learned how to avoid the "Bystander Effect" - where individuals readily act in response to an emergency or crisis when they are alone, but freeze or fail to act when in a group setting - so eloquently described in the
article by Audrey Schulman, published in the May/June 2008 issue of Orion magazine.
Read more about Sanctuary Friends' participation in
350.org's Climate Action Day
.
Birding & Wildlife Festival Report

Sanctuary Friends was represented at the
Florida Keys Birding and Wildlife Festival
in Marathon last month, offering information about our organization and a drawing for a hat or embroidered shirt. The lucky winners were: Dee DeJong from Everglades City and Paige Clem of Key West.
x
Attendance was up this year and it was nice to see so many families come out and enjoy the festival. SF's Diana Ruelens reports the weather was great – hot, but very windy. A BIG thank you goes out to Robert Keeley for saving our E-Z UP with bags of sand - without them we would have lost it! Look for Diana and the Sanctuary Friends booth (and sign up for another drawing) at the
50th Anniversary Celebration of John Pennekamp Coral Reef State Park
on Dec. 11.
Sanctuary Staff Honored by State Agency

FKNMS
's Susan Dunn and Jennifer Baxter were recognized as September Employees of the Month for Florida DEP's
Coastal and Aquatic Managed Areas (CAMA)
. As administrative assistants, their professionalism and patience is appreciated the staff and public. Dunn, who lives in Homestead, has been with CAMA since 2006, works in the sanctuary's Key Largo office. Baxter of Big Coppitt has worked in the sanctuary's Key West office since 2008.
---
---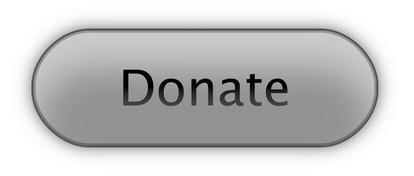 ---
Sanctuary Friends Foundation of the Florida Keys is a non-profit, 501(c)(3), tax-exempt organization (Tax ID# 59-2443959).
We take your privacy seriously. Your email address will never be sold, rented or given away. All our emails include an easy opt-out feature.
If you have activated spam filters in your email application, please add the following email to your address book: Sanctuary_Friends_Foundation_of_@mail.vresp.com