Deep-Water Mooring Buoys Will Remain
Fragile Reef Ecology Spared from Anchor Damage

Sometimes it takes a crisis to appreciate what you've already got. For the
FKNMS
, that crisis was the possible removal of 17
mooring buoys
in the Keys near popular dive sites. Until recently, buoy maintenance crews were not allowed to work in waters deeper than 100 feet, where the buoys in question were attached. In late October, the
DEP
amended its regulations for the divers who maintain the moorings. The DEP oversees 787 mooring buoys in Keys waters.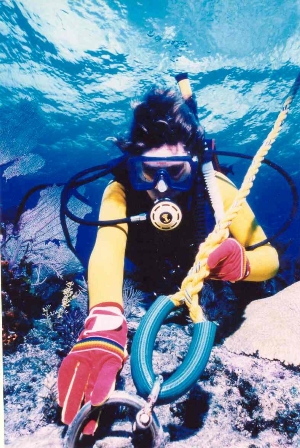 With the future of these deep-water mooring buoys secured (literally), let's not forget what was at stake: ultimately our coral reef environment! Before mooring buoys were introduced, boats had to drop heavy anchors onto the fragile sea bottom. Anchors, line and chain can break and damage living coral formations. This repeated anchoring also affected sea life such as giant sponges. The mooring buoy system was developed to reduce anchor damage and to provide a convenient means of securing boats so everyone can enjoy the Sanctuary while preserving its natural beauty and life. Use of these environmentally-sensitive moorings has become a widely-accepted tool for managing the coral reef environment.

x
We need your help to preserve these unique and fragile reefs for the enjoyment of everyone.
Find out how to correctly use mooring buoys in the Florida Keys.
---
659 Lionfish Captured in Inaugural Keys Derbies

More than 150 "hunters" captured 659 Indo-Pacific red lionfish occupying the waters of the FKNMS during the three lionfish derbies held in the upper, middle and lower keys this fall. The derbies were sponsored by
The Reef Environmental Education Foundation (REEF)
.
x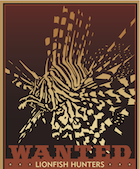 Lionfish off the southeast U.S., Bahamas and in the Caribbean impact indigenous fish because they eat important juvenile reef species, such as grouper and snapper, and have no known predators except man. They have venomous spines but, when properly cleaned, yield a white meat that is considered a delicacy.
x
By far the most successful derby was held in Key Largo in September with more than 500 of the invasive species captured. The winning team, "Team Raaw Talent" led by Captain Al Wilson, captured 111 lionfish and received the grand prize of $1,000 for most lionfish during the single-day event. The largest lionfish was taken at the Key West event by team "Got Sand" at 309 mm or just over 12 inches. The smallest of the species was captured in Key Largo by team "Full Circle" at 50 mm or almost 2 inches. Lionfish can grow to lengths of over 18 inches in western Atlantic waters where they are not native. Both largest and smallest lionfish winners at each derby received $500 cash prizes.
Full results.
x
Many of the teams and participants had already been through
REEF's educational workshops on lionfish safety and handling
and had been active in reporting sightings and capturing lionfish for research purposes. One of the benefits of the derbies is that they reward those already involved in REEF's lionfish control programs and recruit more people to become active in lionfish control. The next derby will be held on Dec. 8 coinciding with the
50th Anniversary of John Pennekamp Coral Reef State Park
in Key Largo.
---
Coral Restoration Project Receives Stimulus Funding

Groundbreaking work on reef restoration has begun in the Upper Keys, as scientists started transplanting nursery corals on Davis Reef near Islamorada. The three-year project is a joint effort between the
Charles Stroh Fund
and family,
FWC
and the
Coral Restoration Foundation
and is partially funded by the American Recovery and Reinvestment Act of 2009. It is one of only eight projects nationwide funded by NOAA stimulus grants. The goal of these projects is to strengthen our coasts by restoring hundreds of acres of marine habitat, as well as protect shorelines from the impacts of storms and coastal erosion.
x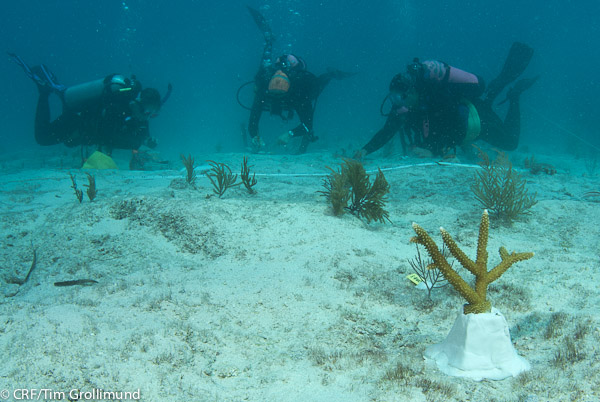 This project is different than much of the Coral Restoration Foundations work because it pairs the transplantation of nursery-reared corals with rigorous science. Scientists will be monitoring the coral and documenting the project's success. "We've never really had the money to do the science and the restoration side-by-side," said CRF Founder Ken Nedimyer. "It's great to have both and really go for it."
x
The significance, however, reaches far beyond Davis Reef itself. The work is part of the larger effort to understand why reefs are in decline and what can be done to prevent that decline, as well as understanding how nursery-raised coral can help. Because coral reef restoration is in its infancy, the scientific information developed here will lead to restoration designs that can be used across the entire Florida Keys in the future.
---
NewsMakers
---
Environmental Filmmaker Speaks at EcoWeek

Award-winning filmmaker
Bill MacDonald
was the featured speaker at Sanctuary Friend's EcoWeek Environmental Film Festival earlier this month. Macdonald credits his childhood in Fort Lauderdale and his countless trips to the Keys for instilling a love of the ocean that he's parlayed into a successful career.
x
MacDonald makes movies about beautiful dive destinations, but also documents the environmental havoc that plastic is wreaking on our ocean. In the past 50+ years, he's seen changes that trouble him, and now devotes himself to sharing the beauty of the world's oceans while promoting what each of us can do to make a positive difference toward restoring and protecting them. His video archive includes over 1,000 hours of educational programming on marine life and ecosystems, including underwater footage from the world's foremost dive resorts and live-a-board dive vessels.
x
It's MacDonald's work with Capt. Charles Moore of the
Algalita Marine Research Foundation
that has helped raise international awareness of what's often called the Great Pacific Garbage Patch — an alarming concentration of debris, mostly plastic, swirling in the northern Pacific Ocean. He noted that in 1999, trawls of the 'garbage patch' found six times as many broken down plastic particles as zooplankton, by weight in a volume of seawater. Less than 10 years later (2008), trawls in the same place (same GPS coordinates) showed that ratio as 45 (plastic) to 1 (zooplankton).
x
At the Film Festival, he presented five short films, interspersed with audience participation and dialogue. You can view these and other films by or recommended by MacDonald on his
YouTube Channel
:
The Oceans' Heart
,
Synthetic Sea (2010)
,
Whales Die, Zombies Dance
,
World Ocean "Trashed"
,
The Pelagic Plastic Plague
.
Sanctuary Friends on the Road
NOAA Unveils Special Collection of Civil War Maps & Nautical Charts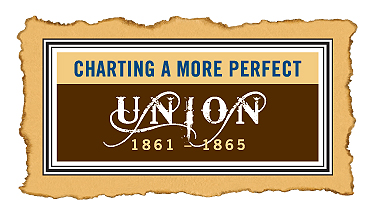 In honor of the upcoming 150th anniversary of the Civil War, NOAA has assembled a
special historical collection of maps, charts and documents
prepared by the U.S. Coast Survey during the war years. The collection, "Charting a More Perfect Union," contains more than 400 documents, available free from
NOAA's Office of Coast Survey website
. The collection includes 394 Civil War-era maps, including nautical charts used for naval campaigns and maps of troop movements and battlefields. The Civil War special collection is accessible through a searchable database.
---
blue
&
green
occasions
Celebrating the event ... Honoring the earth and sea
SERVING THE FLORIDA KEYS AND KEY WEST
We invite you to hold your special celebrations, business meetings and other occasions in a meaningful way at the Florida Keys Eco-Discovery Center. Our staff will help you celebrate in a green way, and your donations will help to give back to the "Sanctuary." Call today to reserve your date and share your celebration with the earth and sea! More information. Email.

Tel: 847-612-4712.
---
---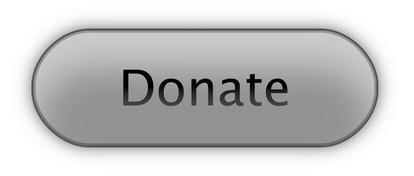 ---
Our Mission


Sanctuary Friends Foundation of the Florida Keys supports the Florida Keys National Marine Sanctuary (FKNMS) in the preservation, restoration, and sustainable use of our coral reef and marine ecosystems. We focus on development of community support and advancement of public awareness, education, outreach and scientific research.
---
Sanctuary Friends Foundation of the Florida Keys is a non-profit, 501(c)(3), tax-exempt organization (Tax ID# 59-2443959).
We take your privacy seriously. Your email address will never be sold, rented or given away. All our emails include an easy opt-out feature.
If you have activated spam filters in your email application, please add the following email to your address book: Sanctuary_Friends_Foundation_of_@mail.vresp.com