Our dedicated Board of Directors, members and allies are committed to guaranteeing the future of our economically-precious treasures that are in critical danger here in the Keys. Please
join us as a member
, renew your membership or
volunteer
with us.

FWC's Coral Reef Building Success
FWC
researchers recently observed transplanted nursery-raised staghorn coral spawning for the first time at Tropical Rocks near Marathon. This spawning event shows that outplanted corals have the ability to reproduce just like a natural colony and furthers the goal of creating breeding colonies of coral that can repopulate reefs on their own. The corals were supplied by the
Coral Restoration Foundation
and
Mote Marine Laboratory & Aquarium
nurseries and outplanted by the FWC.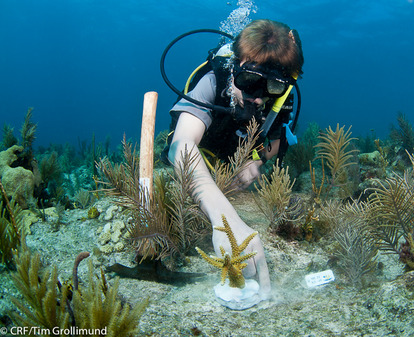 FWC began construction on the Middle Keys coral nursery in late 2009, but suffered setbacks due to a coldwater kill and, later, a warm-water bleaching event. The goal was to expand the current nurseries, develop new nurseries and outplant high numbers of nursery-grown corals throughout the Florida reef tract and the U.S. Virgin Islands.
FWC and
The Nature Conservancy
are reseeding coral reefs in efforts to aid recovery of wild staghorn populations. Staghorn coral contributes significantly to reef growth, island formation and coastal protection, while providing essential habitat for a number of important reef fish.
x
---
EPA Report Indicates Evidence of Climate Change
A new
report
by the
EPA
confirms, on the basis of observed long-term trends, that climate change is happening in the U.S. now and that we need to address the threat it poses.
x
"The Earth's climate is changing. Temperatures are rising, snow and rainfall patterns are shifting, and more extreme climate events—like heavy rainstorms and record high temperatures—are already taking place," according to the report. "Scientists are highly confident that many of these observed changes can be linked to the climbing levels of carbon dioxide and other greenhouse gases in our atmosphere, which are caused by human activities."
x
The report—compiled with support from the Centers for Disease Control, NASA, NOAA, USDA and the U.S. Geological Survey and others—presents a set of 30
indicators
that track the causes and effects of climate change. Written for general audiences, the report aims to help readers understand long-term climate-related trends observed across the atmosphere, oceans, snow and ice, ecosystems and public health. Most indicators focus on the United States, but some include global trends to provide context or a basis for comparison, or because they are intrinsically global in nature. All of the indicators presented relate to either the causes or effects of climate change, although some indicators show trends that can be more directly linked to human-induced climate change than others.
x
The EPA's indicators are based on peer-reviewed, publicly-available data from various government agencies, academic institutions, and other organizations and the report builds on an earlier edition released in 2012. The EPA selected these indicators based on the quality of the data and other criteria, using historical records that go back in time as far as possible without sacrificing data quality. Indicators will be updated periodically as newer data become available.
More about climate change indicators.
---
"Friends in Focus" Movie Nights Begin in December
"Friends in Focus" movie nights are back! Starting Dec. 2,
Sanctuary Friends
will once again host a series of FREE movies on a variety of environmental, educational or ocean-related topics. Mark your calendar for the first and third Tuesdays of the month at the
Sail & Power Squadron Education Building
, 12 Loggerhead Lane (off 52nd Street Gulf) in Marathon. Doors open at 6:30 and the movie starts at 7 p.m. Popcorn is free and drinks are available for a donation.
x
The schedule for December and January is as follows:
December 2: "Thin Ice"
A documentary film where New Zealand geologist Simon Lamb takes his camera to find out what is really going on with Climate Change. 75 minutes.
Official website and trailer.
December 16: "Disruption"
This film takes an unflinching look at the devastating consequences of our inaction when it comes to Climate Change. It also takes us behind-the-scenes of the efforts to organize the largest climate rally in the history of the planet during the UN world climate summit.
52 minutes. Watch the trailer here.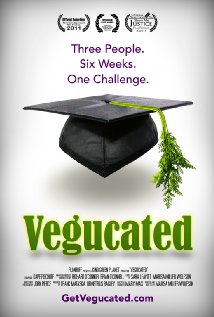 January 6: "Vegucated"
This documentary follows three meat- and cheese-loving New Yorkers who agree to adopt a vegan diet for six weeks and learn what it's all about. Part sociological experiment and part adventure comedy, the film showcases the rapid and, at times, comedic evolution of three people who are trying their darnedest to change in a culture that seems dead set against it.
77 minutes. Official website and trailer.
January 20: "A Fierce Green Fire: The Battle for a Living Planet"
This film, which
premiered at Sundance Film Festival 2012 and has won acclaim at festivals around the world,
is the exploration of the environmental movement – grassroots and global activism spanning fifty years from conservation to climate change. Inspired by the book of the same name, it focuses on activism, people fighting to save their homes, their lives, the future – and succeeding against all odds. 101 minutes. Watch the trailer here.
---
NewsMakers
---
New "Waterways" Episode Highlights FKNMS Marine Debris Cleanups
Marine Debris is the topic of the most recent episode of
"Waterways."
The episode focuses on efforts by
Biscayne National Park
and the
FKNMS
to address the harm caused by such debris, including derelict fishing gear, lobster and crab traps, rope, pallets, plastics and anything else discarded into the sea. Both organizations monitor the type and quantity of debris that washes ashore and utilize teams of volunteers from around the country to help rid the environment of trash. Marine debris is an overwhelming problem that harms both animals and habitats throughout south Florida and the world.
x
With more than 200 episodes produced since 1993, the "Waterways" educational television series is a joint project between
FKNMS
,
Everglades National Park
, and the
EPA
informing viewers of the diverse wonders of the south Florida ecosystem and the research and conservation programs that protect them. "Waterways" airs on public and government channels throughout the state of Florida. Check local listings for scheduling. Episodes may also be viewed on
YouTube
and
Vimeo
.
---
Sanctuary Friends Foundation of the Florida Keys
is a non-profit, 501(c)(3), tax-exempt organization
(Tax ID# 59-2443959).
We take your privacy seriously. Your email address will never be sold, rented or given away. All our emails include an easy opt-out feature. If you have activated spam filters in your email application, please add the following email to your address book:
Sanctuary_Friends_Foundation_of_@mail.vresp.com
In This Issue:
Coral Reef Building Success
Climate Change Indicators Updated
Friends in Focus Films Are Back!
---
---
Please add your upcoming events to our online Florida Keys Environmental Calendar. This community-wide resource allows any organization or group to set up an account and post environmentally-related events.
xxxxxxxxxxxxxxxxxxxxxxxxxxxxxxxxxxx
Opening Reception for The Sinking World Exhibition
Nov. 30,
 noon-2 pm, Eco-Discovery Center, Key West
Friends in Focus Movie: "Thin Ice"
Dec. 2, 7 pm, Sail & Power Squadron Education Building, 12 Loggerhead Lane, Marathon
---
Welcome! Thank you for your support!
New & Returning Members ($30-$199)
Nancy Gold
Benefactors
($200+)
John & Arlene Mirabella
Holly Raschein
Greg Frey
Tom Davidson
Anonymous
Rachel Bowman
Richard Worthington
---
SPONSORS
Please support the companies that support the FKNMS and Sanctuary Friends.
Platinum:
Waste Management
Marathon Garbage Service
Keys Sanitary
Sunbelt Rentals
Cressi International
Gold:
Marathon Jet Center
Centennial Bank
First State Bank
Little Palm Island Resort
The Weekly Newspapers
Conch Color
Papa's Pilar Rum
Ocean Reef Club
Diver's Direct
Silver:
Marathon Boat Yard
Grader Mike Construction
Marathon Chamber of Commerce
A Deep Blue Dive Center
Paver Dave
Keys Contracting Services
Florida Keys Contractor's Association
Bee Brothers
Key West Butterfly & Nature Conservatory
Hard Rock Cafe
Hyatt Key West Resort & Spa
SHOR Restaurant
Westin's Bistro 245
Key West Express
FURY Water Adventures
Dunkin' Donuts
JSA Promotions
Budweiser
---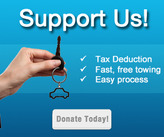 ---
Our Mission
Sanctuary Friends Foundation of the Florida Keys supports the Florida Keys and the Florida Keys National Marine Sanctuary (FKNMS) in the preservation, restoration, and sustainable use of our coral reef ecosystem, from the uplands to the deep sea. We focus on development of community support and advancement of public awareness, education, outreach and scientific research.
---
We want your input!
If you have stories of note or just want to comment on our newsletter, please email:
If you enjoyed this newsletter,
If you are not already on our mailing list,