| | |
| --- | --- |
| | CBTF's Family Programs in 2011 |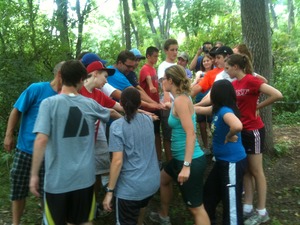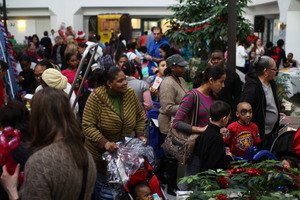 Family Camp in Wisconsin Family Holiday Party

Looking back at 2011, we are proud of the many programs and services that were offered to families and children who are facing a brain tumor diagnosis. CBTF helped to connect families, build support, and educate families on the many issues and concerns that they face. Our Family to Family (F2F) program connected parents of newly diagnosed children to trained parent mentors of children who are farther along in their journey. We successfully trained new mentors to keep our F2F program growing, and we are looking forward to expanding our trainings throughout the country in 2012.

In July we boarded the Zephyr for our annual Kids' Cruise, which is sponsored by the Mark R. Harris Foundation. Our cruise was a huge success, bringing together about 400 people affected by pediatric brain tumors. We also hosted our 2nd family camp in partnership with Children's Oncology Services, Inc. in Wisconsin where over 100 people attended. Unfortunately,Hurricane Irene cancelled our family camp which was scheduled to take place in August. We're looking forward to hosting this camp in 2012 at Happiness is Camping in New Jersey. In December ProTravel once again sponsored our annual holiday party at Beth Israel Hospital.

Through the year our CBTF family has continued to grow. We have met many amazing individuals and families, all of whom have been affected by a pediatric brain tumor. While we recognize no family ever asks to become a part of our community we feel privileged to share the journey with all of the families whose lives have been changed when a child is diagnosed with a brain tumor.
As 2012 begins, we will continue to be there to support families and build community so no family has to experience this journey alone.
Addressing the Career and Employment Challenges of Brain Tumor Survivors
Research have shown above average unemployment rates for childhood brain tumor survivors regardless of their qualifications. The statistics from the Childhood Cancer Survivor Study show CNS (central nervous system) survivors are two-thirds more likely to be unemployed than their comparison group of other childhood cancer survivors. However, there has been little research as to why this is true and no programs developed specifically to address these issues. Needs assessments conducted by CBTF have shown employment/career decisions to be in the top three concerns of survivors, parents and hospital professionals.
Dr. David Strauser, Associate Professor in the Department of Kinesiology and Community Health University of Illinois Urbana-Champaign, along with Dr. Brad Zebrack, Associate Professor at University of Michigan School of Social Work, and Children's Brain Tumor Foundation received a three year grant through the Department of Education to further the current career development research and conduct a pilot program for young adult brain tumor survivors. Further funding to support the career development program and information has also been secured through Genentech and Jenna's Rainbow Foundation.

Brain tumors, treatment and late effects can cause physical, cognitive and behavioral changes. While the survivor may be viewed one way when looking at his/her resume, during an interview the potential employer may see him/her in a very different way. Judgments based on these differences may interfere with the person's ability to obtain the job.
The program will develop information for employers, parents and survivors. Each aspect of the program will also be developed and reviewed by an interdisciplinary team of professionals, parents and survivors.
The pilot program will initially be conducted in the New York City area. If you are a young adult brain tumor survivor who is unemployed or underemployed (employed at a job which does not meet your skill level), please contact Senior Director of Survivor Programs at CBTF, Stacia Wagner, at 866-228-4673 or swagner@cbtf.org. The program will have its own informational and program related web site at www.cbtfemp.org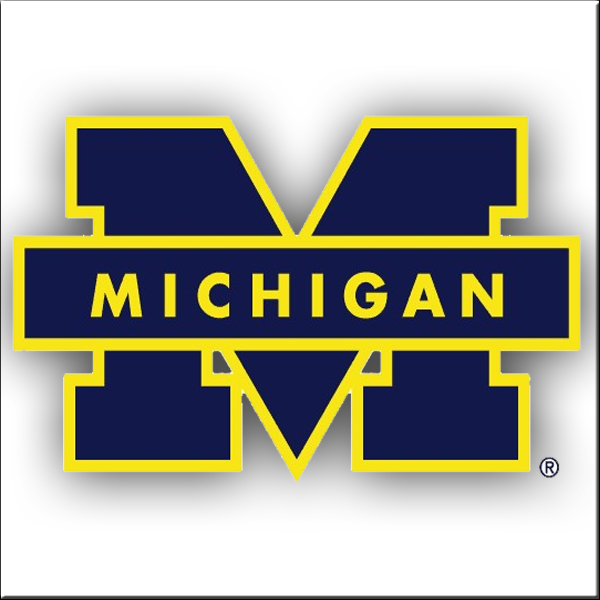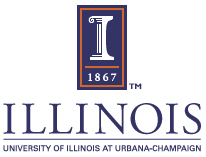 | | |
| --- | --- |
| | CBTF Offers a Family2Family Bereaved Parent Mentor Training |
CBTF is joining with We Can, Pediatric Brain Tumor Network, to offer an in-person parent mentor training in Los Angeles, CA on Saturday, January 21, 2012. This training is for bereaved parents and caregivers who wish to become volunteer mentors. Mentors are parents and caregivers who have been bereaved for at least one year and are willing to reach out to other families seeking peer support through face-to-face, phone, or e-mail interaction.
CBTF provides an informative training designed to prepare parents for the mentoring process. We also give parents a detailed training manual and an application collecting information that helps us to determine how to make mentor matches. Mentors will receive ongoing guidance and support when needed.
Parents who have participated in this program as mentors, or as parents receiving support, have reported benefiting significantly from the mentor/parent relationship. Participation in this program is voluntary and mentors may decide when to accept matches. We are always in need of more parent mentors for this important program. If you are interested in becoming a volunteer mentor and live in the Los Angeles area, please contact Jessica Elder at jelder@cbtf.org to sign up or to receive more information.
If you can not attend this training but wish to become a mentor, please contact us and we will inform you of upcoming phone trainings available around the country.
"As a mentor, I appreciated the opportunity to reach out to other parents who have experienced the greatest possible loss, lend them an understanding ear, share my story, and offer hope that they will get through and be able to one day live productively, and feel joy again."
- Parent mentor
| | |
| --- | --- |
| | Fall Fundraising with CBTF |
In September, Tim and Tricia Jegle hosted the 13th Annual Danny Jegle Open at Hempstead Country Club. It was a truly amazing event as friends and family of the Jegle's volunteer and participate in Danny's memory. The day consisted of breakfast, golf, drinks, dinner, and a live auction all which helped to raise close to $90,000! It was a great way to remember Danny and raise money for children still fighting a brain or spinal cord tumor.
On October 23rd, CBTF filled the tent at Lincoln Center for our 23rd Annual Big Apple Circus Event. This is our longest running event and brings together families and friends of CBTF. Thanks to everyone's generous support we raised over $110,000!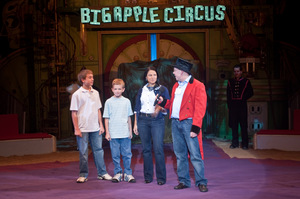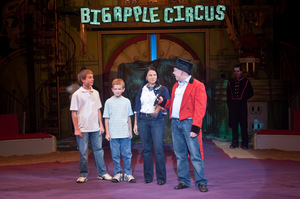 Jeff Wallace and family at the Big Apple Circus


Photography Class for Teen Survivors
Saturday, January 7, 2012 - 10:30am
CBTF, with support from the Fred J. Epstein Pediatric Care Foundation, will be working with with Annie Levy on a photography class for teen survivors ages 13-16. We will be meeting monthly. Please RSVP to Swagner@cbtf.org or call Stacia Wagner 212-448-9494.

---

CBTF Tri-State Walk
May 20, 2012.
Location TBD, on Long Island
For more information, please contact Kayla Giacin: kgiacin@cbtf.org
or Wade Iwata: wiwata@cbtf.org.

---

4th Annual Poker Tournament
February 28, 2012 - 6:30 p.m.
Stout - NYC

---

Save the Date: Annual Gala
May 16, 2012
Marriott Marquee
Times Square

---
Interesting Facts About Donations
Did you know...?


December is the biggest time of the year for most nonprofits: 40% of the entire year's donations come in at year-end.


In 2010 an estimated $291 billion was raised. (Charity Navigator)

Individuals like you gave 73% (or $212,430,000,000) of that total, (Charity Navigator).

Online fundraising grew 34% and raised over $20 billion dollars in 2010, (Blackbaud).


Network for Good processed 10% of annual donations in the last two days of the year with a significant spike between Noon and 7pm on December 31st.
Kayla Giacin
Research and Resource Manager
I'm very excited to be working at the Children's Brain Tumor Foundation as the Research and Resource Manager. I've been involved with CBTF as a survivor for a little over a year and since I was in school, it's been my aspiration to work for a non-profit organization that aids children suffering from severe medical conditions.

I'm a 2008 graduate of Elms College in Chicopee, MA with a B.A. in psychology. For the past several years, I have worked in various non-profit settings and hope to be able to use these experiences along with my perspective as a survivor to help the children and families who are suffering from a brain tumor diagnosis.


.

Kayla Giacin
JOIN CBTF's CIRCLE OF FRIENDS TODAY!

Circle of Friends members make a monthly donation to CBTF with a credit or debit card. These monthly contributions help sustain our work by providing a steady source of income that allows CBTF to carry out its mission to improve the treatment, quality of life, and the long-term outlook for children with brain and spinal cord tumors through research, support, education and advocacy to families and survivors.

Join our Circle of Friends TODAY by clicking here!




For more information on our upcoming events, please visit us here.
| | |
| --- | --- |
| If you would like to share your experience, your connection to CBTF, or a comment, email info@cbtf.org | |