Message from Dean Ira Solomon


In the fall of 2012, the A. B. Freeman School of Business discovered that certain MBA admissions data submitted previously to U.S. News & World Report appeared to have been misreported. The Freeman School identified these data issues because of a new system of controls that the leadership team had established in the school. The Freeman School notified the Office of the Provost and they in turn notified U.S. News of this concern. Tulane also engaged a third-party firm, the law firm Jones Day, to conduct an objective, independent investigation of the data. The firm completed its investigation earlier this week, and yesterday the Freeman School submitted corrected data to U.S. News for the years 2007-2011. We deeply regret that this occurred, but I want to assure you that we are committed to the highest possible ethical standards. For more information, please visit http://freeman.tulane.edu/statement.php.

---
Consumers judge illness risk by cost of the cure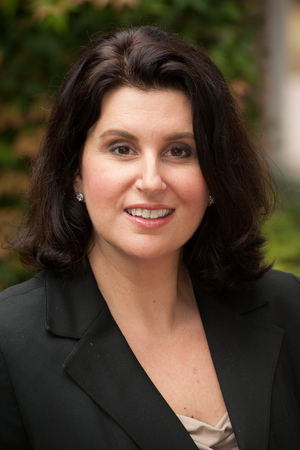 When it comes to calculating their odds of getting the flu, consumers look to an unlikely gauge – the price of the flu shot – to measure their risk, according to a new study co-authored by a Freeman School researcher.

The study found that consumers make judgments about their risk of catching an illness based on the cost of its medication. The higher the price, the less they think they're at risk, says co-author Janet Schwartz, assistant professor of marketing.

"Your chance of winning at blackjack has nothing to do with how big the payout is, and most people know that," Schwartz says. "But when it comes to understanding what prices reflect for medicine, people look at the price and they do think that it somehow tells them something about their own risk of getting a disease. In reality, those two factors are completely independent."
---
Freeman hosts American Accounting Association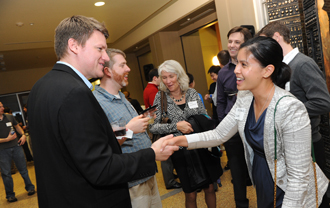 On Jan. 9, the Freeman School hosted the opening reception for the American Accounting Association's Management Accounting Section Research and Case Conference and IMA Doctoral Colloquium. The conference, which this year took place at the New Orleans Marriott, brings together the nation's top management accounting professors and doctoral students. According to Freeman School Dean Ira Solomon, who organized the reception, the event was a great opportunity to showcase Tulane University to AAA members as well as an opportunity to introduce some of the nation's brightest young PhD candidates to the Freeman School. To see photos from the reception, visit the Freeman School's Flickr page.
---
Tulane Business Plan Competition kicks off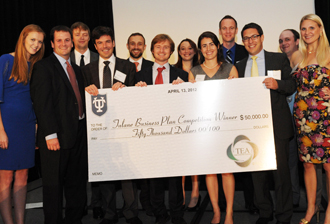 Registration is now open for the 2013 Tulane Business Plan Competition, the nation's only business plan competition dedicated to the principles of Conscious Capitalism. This year's competition will award up to $70,000 in cash to a high-impact early growth stage venture. As in previous years, this year's event actually features two distinct competitions. The Tulane Business Plan Competition will award $50,000 to the most promising early stage venture embodying the principles of Conscious Capitalism. The Domain Cos. New Orleans Entrepreneur Challenge will award $20,000 to the venture judged to have the greatest potential economic impact on New Orleans. To be eligible, each venture must have at least one student member who is currently enrolled in an accredited university or who graduated in the previous academic year. The registration deadline is Jan. 22, so if you're interested, get your entry in soon! For more information and to register online, visit http://tulane2013.istart.org/
---
Upcoming Events at the Freeman School
Jan. 17
The D.W. Mitchell Lecture Series and the Provost's Faculty Seminars presents "Attachment Security: Caring for Infants," featuring Dr. Charles H. Zeanah and Geoffrey Nagle, Goldring/Woldenberg Hall II, Room 2110, 5:30 - 7 p.m.

Jan. 18
Tulane Family Business Forum - "Branding the Family Business Effectively," Lavin-Bernick Center, Tulane University, 8 a.m. to 12 noon. For more information, contact Rosalind G. Butler at familybiz@tulane.edu or 504-862-8482.

Feb. 22
The 20th Annual Burkenroad Symposium on Business and Society presents "Through the Looking Glass: The Ethics of Transparency in the Global Business Environment." Dixon Hall, Tulane University, 10 - 11:30 a.m. For more information, contact Christian Galvin at 504-865-5466 or cgalvin@tulane.edu.

March 14-15
Latin American Research Consortium Meeting, Goldring/Woldenberg Hall II.

March 15
Tulane Family Business Forum, Lavin-Bernick Center, Tulane University, 8 a.m. to 12 noon. For more information, contact Rosalind G. Butler at familybiz@tulane.edu or 504-862-8482.

March 19
New Orleans Entrepreneur Week presents Tulane Day, a program featuring panel presentations and speakers highlighting entrepreneurship in New Orleans. Gallier Hall, New Orleans.

April 12
Rolanette and Berdon Lawrence Finance Case Competition, Goldring/Woldenberg Hall II.

April 19
Tulane Business Plan Competition and Domain Cos. New Orleans Entrepreneur Challenge, Goldring/Woldenberg Hall II, 8 a.m. - 2:30 p.m.

April 19
Tulane Council of Entrepreneurs Awards Gala, Audubon Tea Room, 6 - 9 p.m.

April 26
Graduate Alumni Reunion Party, honoring the classes of '63, '68, '73, '78, '83, '88, '93, '98, '03, '08. Parkview Terrace, City Park, 7 - 10 p.m. For more information, contact Rhonda Brown at 504-862-8470 or rhondab@tulane.edu.


To see more upcoming events, please visit the Freeman School Calendar.
---