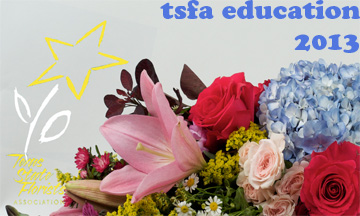 Hi Valued Customer,
The TSFA Board and Education Committee would like to thank you for your dedication to teaching your students. It was truly a pleasure seeing you at the Vocational Agriculture Teachers Association of Texas's Conference in Corpus Christi. We hope that you were able to gain enough information and insight to help us prepare the next generation of the Floral industry. As always, we are available to answer any questions you may have over the next year and into the future.

---
Level 1 High School Floral Certification

TSFA has confirmed all of our testing dates and locations for Spring 2014! Registration information will be available soon at
tsfa.org
.
April 12, 2014
College Station High School
4002 Victoria Ave.
College Station, TX 77845
AND
Banquete High School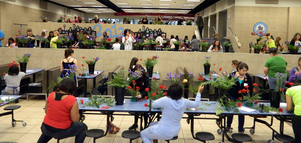 5519 Hwy 44
Banquete, TX 78339
April 26, 2014
Skyline High School
7777 Forney Rd.
Dallas, TX 75227
May 17, 2014
Region 8 Educational Service Center
4845 US Hwy 271 N
Pittsburg, TX 75686
AND
Klein ISD Multipurpose Facility
7500 FM 2920
Spring, Texas 77379
All testing dates begin at 9:00am.
If you have any students that need to retest, they are welcome at any of the above testing dates as well. Please contact TSFA for a retest registration.
Scholarships for these Level 1 testing dates will be posted on tsfa.org in January. Check back then for more information!
Click here for the Hands-On Guide, Study Guide, and a Basic Grading Form:
Level 1 High School Certification
Junior Cup Floral Design Competition

In 2013, TSFA introduced the new Junior Cup Floral Design Competition. Patterned after the Texas Cup, this design competition is for Sophomores and Juniors who have taken Floral Design and who have taken their Level 1 High School Floral Design Certification. This includes those that test on competition day! Preliminaries are held around Noon on testing days. The first place winner from each Preliminary Competition goes onto the Finals in October at the State Fair of Texas. For more information and the rules, please visit
www.tsfa.org/hscompetition.html
.
The 2013 Finals are being held in the Texas Department of Agriculture's Food and Fiber Pavilion on October 19, 2013.
Region Winners

Southeast Region
Tarsheanna Bauer, Center High School
Adela Reyes, Center High School
Floral Design teacher: Shana Brittain TMF
North Region
Haley Smith, Northwest High School
Floral Design teacher: Kristen Stockard
Jennifer Esparza, Skyline High School
Floral Design teacher: Shawn Coyle TMF
Central Region
Junelyn Gameo, Madison High School
Floral Design teacher: Josh Anderson TMF

Please come out to see our first set of finalists compete for the Junior Cup!

The 2014 Competition Regions
Central Region
- College Station High School, College Station, TX
Coastal Bend Regio
n- Banquete High School, Banquete, TX
North Region
- Skyline High School, Dallas, TX
Northeast Region
- Region 8 Service Center, Pittsburg, TX
Southeast Region
- Klein ISD Multipurpose Facility, Spring, TX
---
Member Benefits

"The Bloomin' Texan"
Included with membership is a subscription to our monthly magazine, "The Bloomin' Texan". Here is an excerpt from a feature on "Vertical Thinking":
"These would last a long time in a shop because succulents don't require a lot of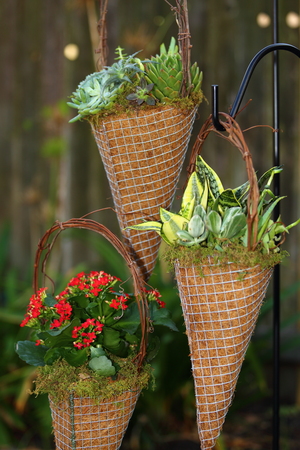 attention and they have really become popular in the last few years not only indoor but in gardening, flower boxes and landscaping. They are awesome intermingled with other varieties of blooming and green plants and hearty as well. Do some research on the varieties before you commit to a large purchase, but have fun and see what works in your personal space. (photo's courtesy Tracy Campbell)" -Nicola Parker TMFA, 2012 Texas Cup Winner

Want to read more? "Vertical Thinking" will be featured in the October issue of "The Bloomin' Texan". To get your copy, visit
tsfa.org/application
to become a member today!
---
Flowers 101, courtesy of uBloom

Flower of the Month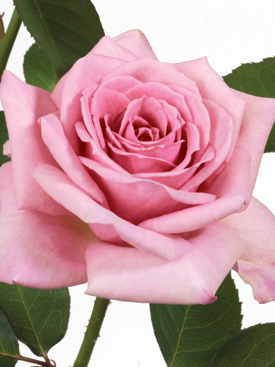 Rose Pink Sweet Moments
Scientific Name: Rosa Hybrids
Pronunciation: (ROH-za)
Common Name(s): Rose
Availability: Year Round
Other Colors: Pink
Flower Properties: Heady, Renowned, classic rose fragrance in a sensual and romantic refined pink hue! SAF Award Winner Outstanding Varieties Competition
Cut Flower Life: 5-7 days
Quality & Packaging: 25 stems
Design Form: Mass
Flower Meaning:
Spirit flower
Beauty
Love
Passion
Perfection
Birth flower for June
National flower of the United States
Associated with 15th wedding anniversary
LIGHT PINK:
Grace
Friendship
Joy
Perfect happiness
Gladness
Please believe me
Gratitude
Gentility
uBloom
Tips and Tricks
For more, visit
ubloom.com/flowers-101-articles/
.
Where do I get flower tools?
Professional florists have access to just about any fresh flower tool you might need or want. It is best to inquire about ordering your specific tools in advance, as most florists do not carry all the tools all the time. (Courtesy of uBloom)
One place to get tools is Southern Floral Company. Right now, Southern Floral is offering a bundled set of Oasis Cutting tools, including a free apron! They are being sold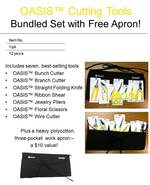 for $63.95 plus shipping (valued at $85.00). A portion of the proceeds will be donated to TSFA's education program. To order, call Southern Floral at (713)880-1300. If you have any questions, feel free to call and ask for Shane.
---
Educational Resources

TSFA has a few options for you:
Encycloflora Books are available at an excellent price! We have extended our VATAT Special until September 1, 2013. This 11 book set includes books on Merchandising, Care and Handling, Design and more. TSFA is offering the Encycloflora book set for $100 plus shipping (retail value $399). In addition, we still have Florists' Review Color Wheels for $14.95. Call TSFA at (512) 834-0361 or return the Order Form you picked up at VATAT to order yours today!
TSFA partnered with J Schwanke to create a set of Professional Flower Training Videos. The floral industry continues to seek floral designers that have the skills to create the basic designs needed in a shop on a daily basis. This video series contains 9 lessons developed exclusively for Texas high school floral design teachers to help prepare your students for their future in the floral industry. Each lesson is 7-10 minutes of core concepts and include a test at the end of each lesson. There is even a lesson on Floral Industry Careers. Please call TSFA at (512) 834-0361 for more information on pricing and how to order your copy.

Texas State Florists Association
PO Box 170760
Austin, TX 78717
Phone: 512-834-0361 Fax: 512-834-2150
txsfa@sbcglobal.net