This Wednesday Evening:

Cal's HARRY KREISLER on Political Awakenings
ANNOUNCING: Berkeley's Satellite Event

with PEN WORLD VOICES FESTIVAL on April 21
Public radio journalist ROXANA SABERI on her arrest and imprisonment in Iran – and her release; April 22
Australian novelist PETER CAREY reimagines De Tocqueville with Parrot and Olivier in America; May 5
ANNOUNCING: Predictibly Irrational's DAN ARIELY returns

with The Upside of Irrationality; June 7
Wednesday, March 24
HARRY KREISLER
POLITICAL AWAKENINGS:
CONVERSATIONS WITH HISTORY
I met Randall Keeler in 1969, and when I understood that he was on his way to prison for draft resistance, it had a shattering effect on me. So I asked myself for the first time, what could I do to help end the war if I were willing to go to prison?
-- Daniel Ellsberg, from Political Awakenings
If you're engaged in a movement, even if the objective looks very far away, you don't have to look for some victory in the future. The very engagement with other people in a common struggle for something that you all believe in—that is a victory in itself.
-- Howard Zinn, from Political Awakenings
As a kid, Noam Chomsky handed out the Daily Mirror at his uncle's newsstand on 72nd Street, inadvertently finding himself in a buzzing intellectual and political hub for European immigrants in New York. Iranian human rights Nobelist Shirin Ebadi and her husband signed their own legal contract, attempting to restore equality to their marriage after the Iranian Revolution effectively erased the legal rights of women. Elizabeth Warren set out to expose those frauds declaring bankruptcy and taking advantage of the system -- only to discover, in her research, a very different story of hard-working middle-class families facing economic collapse in the absence of a social safety net. While studying at Oxford, a young Tariq Ali made a bet with a friend that he could work the Vietnam War into every single answer on his final exams.
In this rousing, thoughtful, often funny, and always inspiring volume, a diverse and impressive group of thinkers reflect on those formative experiences that shaped their own political commitments. A fascinating new window into the revealing links between the personal and the political, Political Awakenings will engage readers across generations, and will generate good discussion this evening.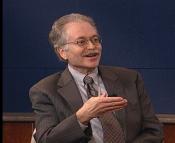 As the executive director of the Institute of International Studies at the UC Berkeley, Harry Kreisler has interviewed hundreds of distinguished men and women in politics and the arts over the last twenty-five years. Kreisler is also the executive producer of the online program Connecting Students to the World and the former editor-in-chief of Globetrotter, an acclaimed Web site for global affairs.
7:30 PM @ Hillside Club (2286 Cedar Street, Berkeley)
$12 advance (Brown Paper Tickets or 800-838-3006), $15 at the door
(Hillside members half price)
Wednesday, April 21
PEN WORLD VOICES FESTIVAL OF INTERNATIONAL LITERATURE
BERKELEY SATELLITE EVENT presented by Berkeley Arts & Letters, The Believer, and the Center for the Art of Translation
SOFI OKSANEN, TOMMY WIERINGA, and CHRISTOS TSILOKAS
in conversation with Oscar Villalon
PEN American Center brings international writers of distinction together in New York City every April, for four glorious days of vibrant talks and readings. This year, PEN expands its World Voices programming into various other areas of the US – and we're thrilled that Berkeley is one of those places.
Three young writers – one from Finland, one from the Netherlands, one from Australia – will talk about their work and their lives with critic and writer Oscar Villalon and will read from their current work. This evening is an opportunity to hear new voices, to discover literature from other countries and cultures, and to celebrate the written word in all of its voices.
Sofi Oksanen, author of PURGE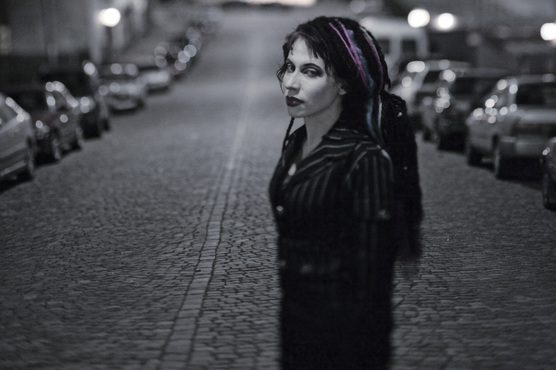 Soon to be published in twenty-five languages, Sofi Oksanen's award-winning novel Purge is a breathtakingly suspenseful tale of two women dogged by their own shameful pasts and the dark, unspoken history that binds them. When Aliide Truu, an older woman living alone in the Estonian countryside, finds a disheveled girl huddled in her front yard, she suppresses her misgivings and offers her shelter. Zara is a young sex-trafficking victim on the run from her captors, but a photo she carries with her soon makes it clear that her arrival at Aliide's home is no coincidence. Survivors both, Aliide and Zara engage in a complex arithmetic of suspicion and revelation to distill each other's motives; gradually, their stories emerge, the culmination of a tragic family drama of rivalry, lust, and loss that played out during the worst years of Estonia's Soviet occupation. Purge is a fiercely compelling and damning novel about the corrosive effects of shame, and of life in a time and place where to survive is to be implicated.
Sofi Oksanen is a thirty-three year old novelist and playwright of Finnish-Estonian descent. She is the author of the novels Stalin's Cows (2003), Baby Jane (2005), and most recently, Purge (2008), set in wartime 1940's Estonia during the Soviet occupation, and in the same country in the 90's as it grapples with the realities of a new Europe. Purge -- -the first book to win both of Finland's top literary awards, the Finlandia and the Runeberg, and a #1 bestseller -- -marks her English language debut. The novel is based on her acclaimed and controversial play of the same name, originally staged at the National Theater in Helsinki in 2007. In 2009, Oksanen was named Estonia's "Person of the Year." She lives in Helsinki.
Tommy Wieringa, author of JOE SPEEDBOAT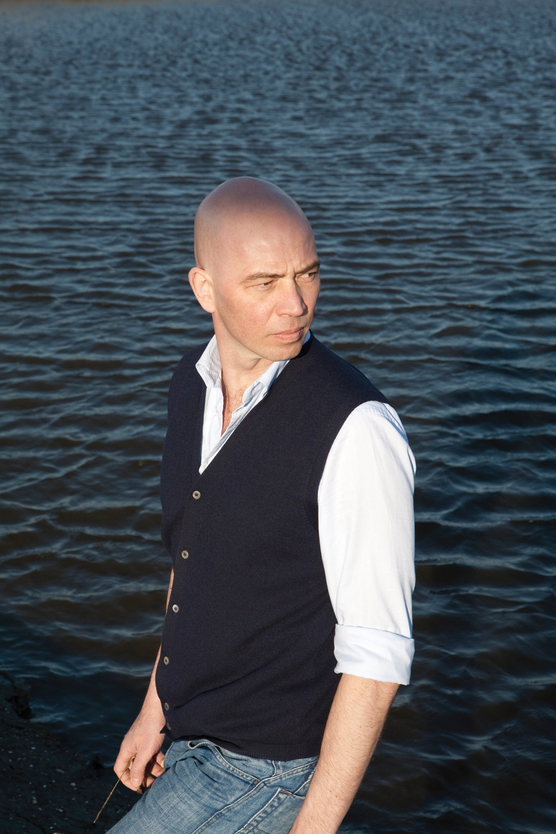 In Joe Speedboat -- a sparkling coming-of-age novel that "recalls The World According to Garp" (NRC Handelsblad ) and has sold over 300,000 copies in Holland -- the inhabitants of a sleepy rural town are shaken awake by the arrival of a kinetic young visionary, the eponymous Joe. After a violent farming accident plunges him into a coma for six months, young Frankie Hermans wakes up to discover that he's paralyzed and mute. Bound to a wheelchair, Frankie struggles to adjust to a life where he must rely on family and friends to complete even the simplest tasks. The only body part he can control is his right arm, which he uses obsessively to record all the details of daily life in his town. But when he meets Joe Speedboat -- a boy who blazed into town like a meteor while Frankie slept -- everything changes. Joe is a centrifugal force with the touch of a magician and the spirit of a daredevil, and he alone sees the potential strength in Frankie's handicaps. With Joe's help, Frankie's good arm will be used for more that just writing: as a champion arm-wrestler, Frankie will be powerful enough to win back his friends, and maybe even woo P. J., the corkscrew-haired girl who has them all in a tailspin. Alive and exuberant with the profundities of adolescence, Joe Speedboat is the supersonic story of an unlikely alliance and a lightning-quick dash to grow up.
Tommy Wieringa was born in 1967 and grew up in the Netherlands and in the tropics. He is the author of two previous novels, one of which won Holland's Halewijn Prize and was nominated for the AKO Literature Prize. This is his first novel to be published in English.
Christos Tsilolkas, author of THE SLAP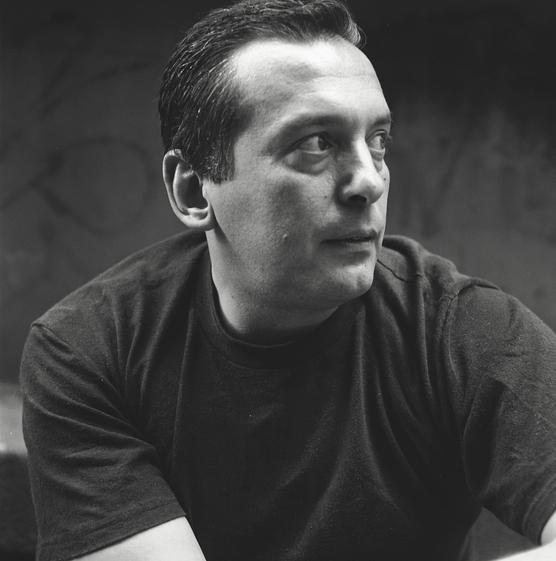 THE SLAP is Australian mega-sensation Christos Tsiolkas's first novel to be published in the US. The titular altercation occurs at a barbecue among friends, adults in their 30s and 40s trying to manage the demands of marital life, small children, loyalty, work, and of course the friendships that have tied them together for more than a decade. Told from the points of view of 8 people who were all present at the barbecue, Tsiolkas' story creates a remarkable and gripping portrait of love, sex, marriage, suburban ennui, and what it is to be in the middle class in modern Australia. Each character's voice and story will resonate with readers of thoughtful fiction about modern society and the way we live today --indeed, THE SLAP has now been sold in 11 countries and has now sold more than 100,000 copies in Australia. Much like Jonathan Franzen and Tom Perrotta, Tsiolkas is unafraid of exposing the deep conflicts that so often lay beneath seemingly happy and committed marriages. As they reassess their values, expectations, desires, and dreams, his characters burst off the page.
Christos Tsiolkas is an award-winning novelist, playwright, essayist, and screenwriter. His fiction has won numerous prizes, including the Commonwealth Writers Award, The Age Fiction Prize, and the Melbourne Best Writing Award. THE SLAP is his first book published in the US.
Book critic and writer OSCAR VILLALON is the former book editor of the San Francisco Chronicle and the host and moderator of this program.
7:30 PM at FCCB (First Congregational Church of Berkeley, Channing Way at Dana, Berkeley; enter via main doors off courtyard)
$12 advance (Brown Paper Tickets or 800-838-3006), $15 door
The entire PEN World Voices schedule can be found here.
Further information about PEN American Center
Further information about The Believer
Further information about the Center for the Art of Translation
Thursday, April 22
ROXANA SABERI
BETWEEN TWO WORLDS:
MY LIFE AND CAPTIVITY IN IRAN
On the morning of January 31, 2009, Roxana Saberi, a brilliant and fearless Iranian-American journalist working in Iran, was dragged from her home by four men and secretly arrested. The intelligence agents who captured her accused her of espionage -- a charge she denied. For eleven days Saberi was cut off from the outside world, forbidden even a phone call. For weeks, neither her family, friends, nor colleagues had any knowledge of her whereabouts.

After a sham trial that made headlines around the world, the 32-year-old reporter was sentenced to eight years in Iran's notorious Evin prison. But following broad-based international pressure, she was released on appeal on May 11, 2009. Now, Saberi breaks her silence to share the full story of her ordeal.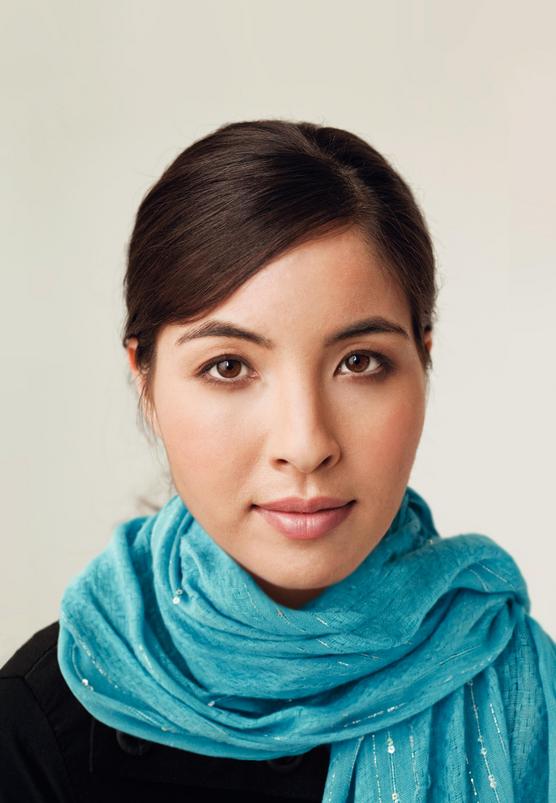 In this compelling and inspirational true story, she writes movingly of her imprisonment, her trial, her ultimate release, and the faith that helped her through it. Her recollections are interwoven with stories of her fellow prisoners -- many of whom were women, student and labor activists, researchers, and academics --many of whom were jailed for their pursuit of human rights, including freedom of speech and religious belief. Between Two Worlds is also a deeply revealing account of this complex nation and the six years Saberi lived there. A citizen of the United States and Iran, Saberi sheds new light on the Iranian regime's inner political workings and the restrictions to basic freedoms that have intensified since President Mahmoud Ahmadinejad's victory in 2005.

The recent uprisings in Iran -- and the astonishing outbreak of support for Iranian citizens from across the globe -- mark a critical turning point as the nation hangs on the precipice between democracy and dictatorship. From her nuanced perspective, Saberi offers a rich, dramatic, and illuminating portrait of the country as it undergoes a striking transformation.
Roxana Saberi was born in Belleville NJ, and raised in Fargo, ND. An "All-American Girl," she won the "Miss North Dakota" contest in 1997, and was a top 10 finalist in the 1998 Miss America pageant, winning the Scholar Award. She has a Master's Degree in Broadcast Journalism from Northwestern University, and a second master's degree from Cambridge in International Relations. She has reported for NPR, the BBC, ABC Radio, and Fox News. Saberi moved to Iran in 2003 and later began working on a book about the Iranian people. Following her imprisonment and release she returned to North Dakota, where she currently lives with her parents.
7:30 PM @ Hillside Club (2286 Cedar Street, Berkeley)
$12 advance (Brown Paper Tickets or 800-838-3006), $15 at the door
(Hillside members half price)
Wednesday, May 5
PETER CAREY
PARROT AND OLIVIER IN AMERICA
Peter Carey -- twice a winner of the prestigious Man Booker Prize -- returns with his 11th novel, and it may be his most ambitious work yet. PARROT AND OLIVIER IN AMERICA reimagines Alexis de Tocqueville's journey to and through Jacksonian America, and the result is extraordinary. Inspired by reading Democracy in America and finding Tocqueville worrying about the same things Carey himself worried about -- particularly how you can have a real culture in a capitalist democratic society -- PARROT AND OLIVIER is part re-imagination of history, part love letter from Carey to his adopted country, and wholly a brilliant new novel from the man novelist Edmund White calls "one of the best writers in English."

Paul Auster writes, "Parrot and Olivier transports us to the rough-and-tumble America of 1830, and it's possibly the most charming and engaging novel this demon of a story-teller has yet written...Open this book and listen to Peter Carey sing."

This is Peter Carey's only Bay Area appearance.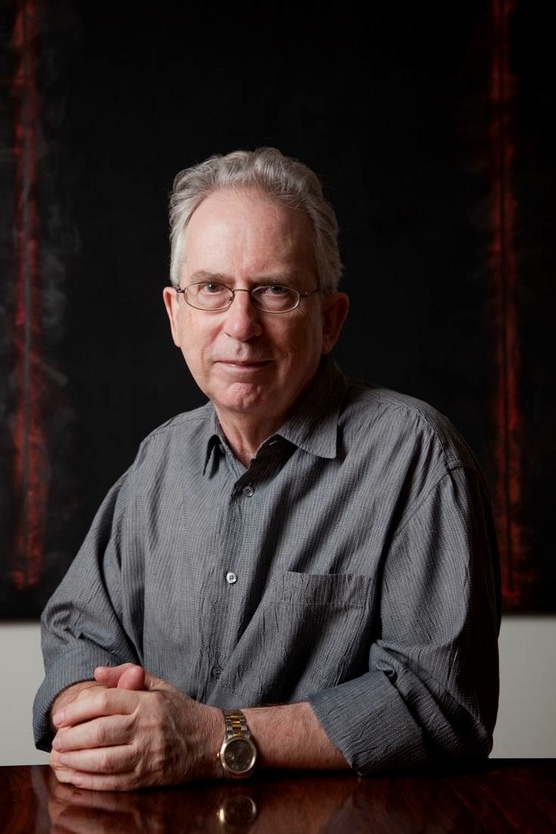 Peter Carey was born in Australia in 1943. His first work, The Fat Man in History – a short story collection – was published in 1974. He went on to write twenty other published works, including War Crimes, Bliss, Illywhacker, Oscar and Lucinda, The Unusual Life of Tristan Smith, Jack Maggs, True History of the Kelly Gang, My Life as a Fake, Wrong About Japan, Theft, and His Illegal Self. Illywhacker was short listed for the Booker Prize, while Oscar and Lucinda and True History of the Kelly Gang both won it. Oscar and Lucinda was made into a major motion picture starring Ralph Fiennes and Cate Blanchett in 1997.
In 1990, Carey moved to New York where he completed The Tax Inspector and began teaching at NYU. He would go on to teach at Princeton, The New School and Barnard College. He joined Hunter College as the Director of the MFA Program in Creative Writing in 1993, where he continues to teach.
7:30 PM at Loper Chapel, FCCB (First Congregational Church of Berkeley, Channing Way at Dana, Berkeley; enter via chapel door from courtyard)
$12 advance (Brown Paper Tickets or 800-838-3006), $15 door
Monday, June 7
DAN ARIELY
THE UPSIDE OF IRRATIONALITY:
THE Unexpected Benefits of Defying Logic at Work and at Home
You hear him frequently on public radio – now meet the incomparable Dan Ariely when he introduces his new book The Upside of Irrationality!
The 2008 economic crisis taught us that irrationality is an influential player in financial markets. But it is often the case that irrationality also makes it way into our daily lives and decision-making -- in slightly different and vastly more subtle ways. In this enthralling follow-up to his New York Times bestseller Predictably Irrational, Dan Ariely shows how irrationality is an inherent part of the way we function and think, and how it affects our behavior in all areas of our lives, from our romantic relationships to our experiences in the workplace to our temptations to cheat.

Blending everyday experience with groundbreaking analysis and new research into our how we actually make decisions, Ariely explains how expectations, emotions, social norms, and other invisible, seemingly illogical forces skew our reasoning abilities. Using data from original experiments, he draws invaluable conclusions about how -- and why -- we behave the way we do, and reflects on ways we can make ourselves and our society better. Dan explores the truth about:

• What we think will make us happy and what really makes us happy;
• How we learn to love the ones we are with;
• Why online dating doesn't work, and how we can improve on it;
• Why learning more about people makes us like them less;
• Why large bonuses can make CEOs less productive;
• How to really motivate people at work;
• Why bad directions can help us;
• How we fall in love with our ideas;
• How we are motivated by revenge;
• What motivates us to cheat.

Drawing on the same experimental methods that made Predictably Irrational one of the most talked about bestsellers, Ariely emphasizes the important role that irrationality plays in our day-to-day decision-making -- not just in our financial marketplace, but in the most intimate aspects of our lives.
"A marvelous book that is both thought provoking and highly entertaining, ranging from the power of placebos to the pleasures of Pepsi. Ariely unmasks the subtle but powerful tricks that our minds play on us, and shows us how we can prevent being fooled." -- Jerome Groopman, New York Times bestselling author of How Doctors Think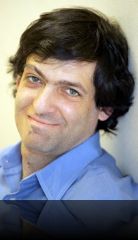 Dan Ariely is the James B. Duke Professor of Behavioral Economics at Duke University, with appointments at the Fuqua School of Business, the Center for Cognitive Neuroscience, and the Department of Economics. He has also held a visiting professorship at MIT's Media Lab. He has appeared on CNN and CNBC, and is a regular commentator on National Public Radio's All Things Considered and Marketplace. He lives in Durham, NC, with his wife and two children.
7:30 PM @ Hillside Club (2286 Cedar Street, Berkeley)
$12 advance (Brown Paper Tickets or 800-838-3006), $15 at the door
(Hillside members half price)