Dear Friends of Snell Real Estate and Los Cabos,
This past week the San Jose International Airport (SJD) re-opened to select airline carriers and welcomed tourists, residents and friends of Cabo back with cheers and mariachi. (See the video here.)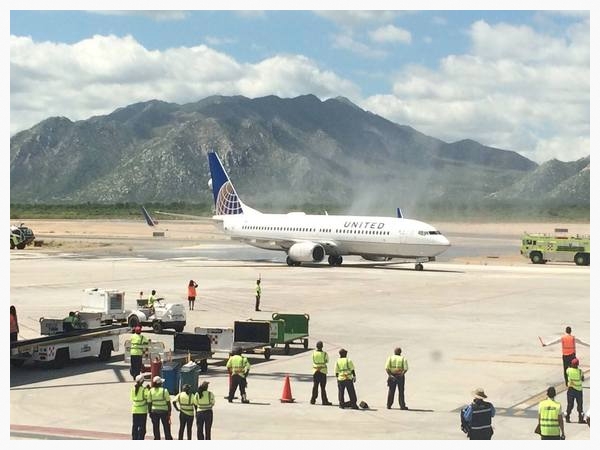 The rebuilding efforts have been unblievable, unstoppable, as it were. To see examples of this, search #unstoppable and #cabostrong on social media platforms like instagram and twitter and you'll be able to see the improvements.
Speaking of moving forward, the Snell Real Estate corporate office continues to be open in the Shoppes at Palmilla and also in Plaza del Pescador. Our other locations will be opening soon. Please, stop by and see us! Also do not hesitate to reach out to your Snell Real Estate realtor if you have any questions regarding damage or repair of your home, real estate, Los Cabos, etc; we are here to help you.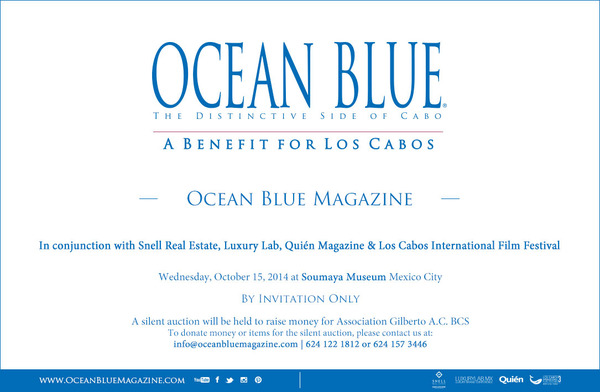 The outpouring of support for Los Cabos has been astounding, with many groups continuing to go above and beyond for the community. (See below for opportunities to continue to support to the community.)
To that end, Snell Real Estate has proudly aligned with Ocean Blue Magazine for A Benefit for Los Cabos at the Soumaya Museum in Mexico City held this week. (In conjunction with Luxury Lab, Quien magazine and the Los Cabos Film Festival). A silent auction will be held to raise money for Association Gilberto A.C. BCS.
For more information or to donate please contact : info@oceanbluemagazine.com, 624-157-3346
Other facts at this point:

A I R L I N E & A I R P O R T I N F O
Commercial airline flights resumed October 8th
By October 15th, 30 flights are expected to be in operation per day and the number of flights is expected to grow based on demand from travelers. Non-stop flights include:
October 10: Atlanta (Delta), San Francisco (United)
October 15: Orange County (Southwest)
October 18: Dallas, Chicago (American), Denver (Southwest), Charlotte (US Air)
October 23: San Francisco (Virgin)
October 26: Los Angeles (United), Calgary & Vancouver (WestJet)
October 31: Dallas, San Diego (Spirit)
November 1: Denver (Frontier, United)
December 13: Newark (United)
Full flight itineraries are expected to return beginning early December.

​I N F R A S T R U C T U R E & T O U R I S M
As of today, electricity, telephone, internet and potable water supplies have been restored in Los Cabos and Baja California Sur.
CFE restored 7,971 damaged power poles, 1,353 damaged transformers, 534 damaged transmission towers and power to 292,000 residents in only 17 days. A truly notable effort.
The Mexican government has made the recovery of Los Cabos, Mexico's third most popular tourism destination, a top priority.
Los Cabos welcomes approximately 2 million visitors per year.
Cabo welcomed four cruise ships this past weekend from Princess, Holland America, and the Norwegian cruise lines.
Ten more cruise ships are expected to arrive in October with an estimated 18,000 passengers.
Los Cabos activities and tours are up and running: fishing fleets, water activities, tours and land activities and more!

G O L F C O U R S E S:

Area golf courses are moving forward, as well. See below for a status update on local golf courses.
Cabo del Sol - November 15 - estimated
Cabo del Sol Ocean - October 1 (Holes 10-15.) Complete course Nov 1 - estimated
Cabo Real - open
Chileno Bay - October 31 - estimated
Club Campestre San Jose - open
Cabo San Lucas Country Club - October 4
Diamante Dunes - November 1
El Dorado - TBD
Palmilla - December 15 - estimated
Puerto Los Cabos - open
Punta Sur - November 27

- estimated

Querencia - open

H O T E L S:

"The news that has encouraged us the most is that the investments are not going to stop in Los Cabos; rather, hoteliers and owners who may have considered hotel renovations in 2015 are taking this as an opportunity to handle any remodeling now. This will not only allows Los Cabos time to recover but several of our hotels will now be "upgraded" in terms of facilities, landscaping and services. This will further solidify Los Cabos' position as one of the top international and national tourist destinations," said Renato Mendonca, President of the Los Cabos Hotel Association.

Just some of the open Hotels are Bahia Hotel and Beach Club, Hotel California (Todos Santons), Pueblo Bonito Rose, Casa Dorada, Riu Palace, Hacienda Encantada and more. Some others set to open are:
Tropicana Inn - October 15
Royal Solaris Los Cabos - November 1
Sheraton Hacienda Del Mar Resort & Spa - November 1
Barcelo Grand Faro at Los Cabos - November 3
Secrets Puerto Los Cabos - november 15
Secrets Marquis Los Cabos - November 15
The One&Only Palmilla - December 15
Esperanza - An Auberge Resort - December 15
Cabo Azul Resort & Spa - January 2015
ME by Melia Cabo - February 2015

R E S T A U R A N T S

Below are just some of the restaurants that are open - to be certain, check the facebook page of the restuarant you're looking for.
Agave Azul
Alcarevea Gourmet
Asi y Asado (SJD)
Ay Ay Ay (SJD)
Baja Cantina Marina
Baja Cantina Medano Beach
Baja Cove (SJD)
Baja Beer Street
Bar Esquina
Beso Bar
Billygan's Island
Burger King
Burrito Surf
Cabo Bakery
Cabo Blue
Cabo Coffee
Cabo Cantina
Cabo Lounge
Cabo Wabo
Cafe Canela
Captain Tony's
Daikoku
Don Sanchez
Edith's
El Callejon
El Squid Roe
Fahrenheit
Frank's Tacos
Gardenias
Giggling Bean
Giggling Marlin
Gordo Lele's
Habaneros
Happy Endings
Harbard
Invita Bistro
Jack's Bar & Grill
J&J Habano
Jungle Bar
La Davina
La Mezcalaria
La Palapa The Gus
La Pampa
La Taverna
La Vista
Las Guacamayas (SJD)
Lorenzillo's
Los Ajos
Los Deseos
Mango Cantina
Mango Deck
Maria Corona
Mariscos Torito
Mis Suenos
Nick San Cabo San Lucas
Nowhere Bar
Paco Loco
Pan di Bacco
Playoffs Sports Bar (SJD)
Puerto San Lucas
Ramuri
Retro Burger
Rico Suave
Rips Bar & Grill
Rockstone Tavern
Romeo & Julieta
7 Seas
Salvatore's
Sammy G's
Sammy's Island Bar & Grill
San Jose del Cabo Marisqueria
Santitos
Shrimp Factory
Solomon's Landing
Starbucks
Subway
Tacos El Paisa
Taco Loco
Tacos Gardenias
Tacos Rossy (SJD)
Tacqueria del Flaco (SJD)
Tequila House
The Office
Tropicana (SJD)
Two for the Road
Vfraiche
Villa Serena
Wicked Pizza
Wings Army (SJD)
World's Smallest Bar
We continue to move forward and are stronger than ever together. We can't wait to see you in Cabo. Make plans to return to visit the San Jose Art walk on Thursday evenings, the Bisbee Fishing Tournaments and also the Los Cabos International Film Festival in November.
Los Cabos, Live it to Believe It,