17th Annual Film Festival Stats:
115
Films
62
Full Length Features
10
Vamos al Cine Films
4 - 5
Shorts Programs
plus ....
1
"Out of The Earth" UFO Program
200
Filmmakers expected
---
SPECIAL FILM & EVENT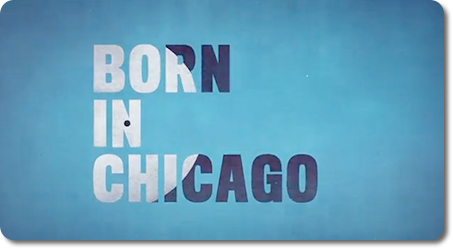 Friday, April 4
Sonoma Veterans Memorial Hall - 126 First St. West, Sonoma, CA
Doors Open 7:30 PM Film at 8 PM Concert at 10 PM
In 1960, a group of white teenage Chicago musicians traveled to the City's southside music clubs to learn the blues from the original masters. This is their true story.
Live Blues show immediately following film with Barry Goldberg, Mike Bloomfield, Rick Redd of The Paul Butterfield Blues Band, Harvey Mandel, Gary Malabar of The Steve Miller Band, Nick Gravenites, and other special guests from the film.
They will rock you with their blues.
FESTIVAL CLOSING FILM

:

BELLE

Inspired by the true story of Dido Elizabeth Belle, the illegitimate mixed race daughter of a Royal Navy Admiral. Raised by her aristocratic great-uncle Lord Mansfield and his wife, Belle's lineage affords her certain privileges, yet the color of her skin prevents her from fully participating in the traditions of her social standing. Left to wonder if she will ever find love, Belle falls for an idealistic young vicar's son bent on change who, with her help, shapes Lord Mansfield's role as Lord Chief Justice to end slavery in England.





FESTIVAL CENTERPIECE FILMS:

♦ Life Is A Breeze

♦ Tasting Menu

♦ Beside Still Waters

♦ Volcano

♦ Louis Cyr

♦ Fourth Noble Truth

♦ Gore Vidal

♦ City Slacker

Also expect a solid slate of LGBT films along with environmental/sustainable film subjects Check our web site www.sonomafilmfest.org for all updates

Full Program Slate will be coming SOON

to our web site




Cinema Soirée Pass $450

*Price Increases on March 17 to $600

Limited Number Still Available

Includes First Entry to Films, VIP Hospitality Area, Tribute, most parties & receptions, & First Look

Early Entry / Reserved Seating for all films & panels, VIP Hospitality Area, all parties, VIP dinners & Tribute

www.sonomafilmfest.org

---

Consider attending the Warriors game this coming Sunday and support one of our Festival Sponsors

Thank You Festival Sponsors