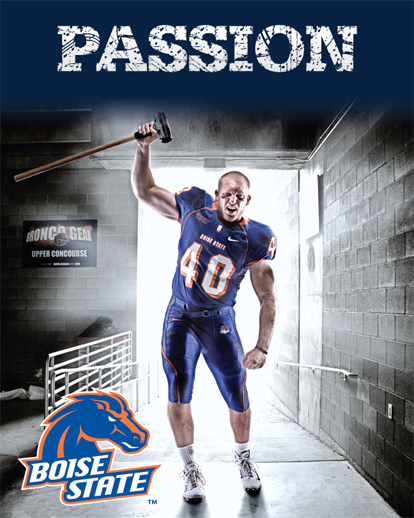 Bronco Nation "Rocks the House"
Have you seen this 25' banner hanging from Bronco stadium? BSU continues to rebrand their athletic image with new and hard charging imagery from TDG. This photo composite of Richie Brockel shows the real "Passion" and spirit of the Bronco football program.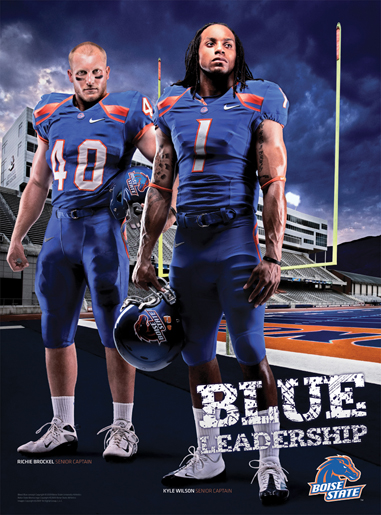 BSU's Blue Leadership Poster
First in the series of six epic images
TDG teams up with Touch Fall Marketing, Motive Media and BSU's Athletic Department to create a poster series like no other. Purchase all six posters from the Bronco Shop or on-line at thebluemag.com. The question is, "do you Bleed Blue too"?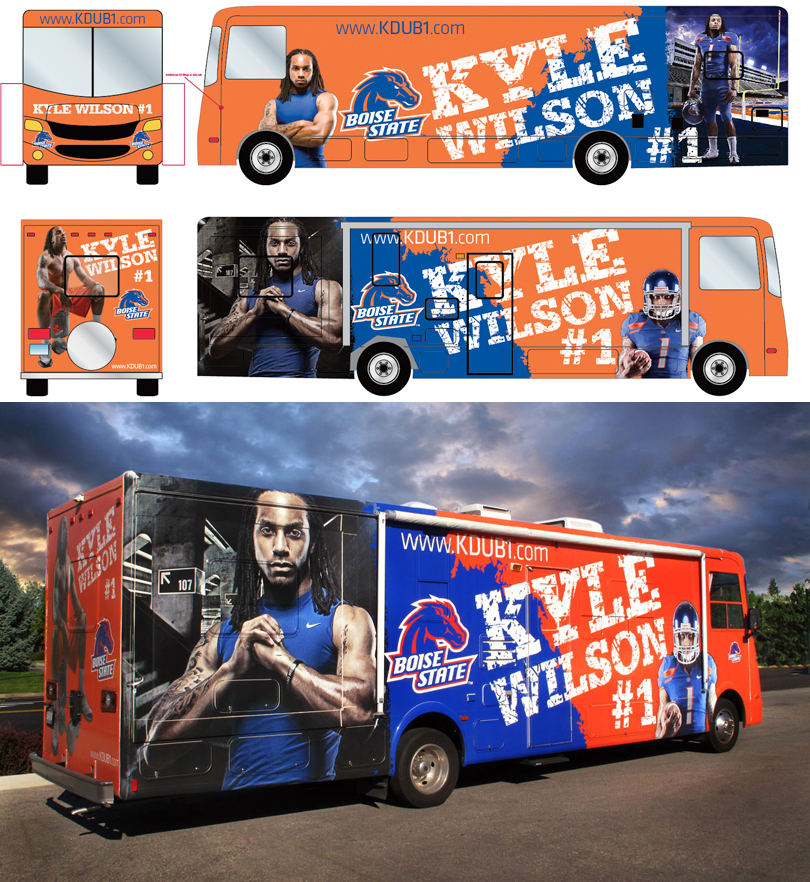 The Kyle Wilson Express

Hits the Road

Gerry Wilson, Kyle's brother, is on a mission. Gerry's RV is wrapped with explosive images from TDG and a killer design job by Motive Media. Gerry and his RV will be traveling some 13,000 miles on the mainland to each away and home game this year in support of his brother! To see more of the RV and the ultimate Kyle Wilson fan site, please visit KDUB1.com. Kyle....all of us at TDG wish you the very best season.
GO BRONCOS!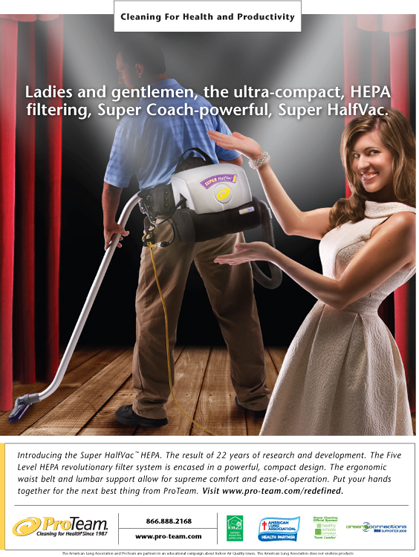 ProTeam's New HalfVac Revealed

The very talented and creative team at Mitchell + Palmer Design wanted a Vanna White type setting to introduce their clients new Super HalfVac cleaning system. Greg Sims, Co-owner of TDG and his team, came up with this compelling image, which produced a standing ovation from the client :).
Let TDG help you drive sales and increase your brand awarness. Call TDG today.......you won't be sorry.