Let us take you on a tour
of Latin America through dance!

Iowa International Center
February Dialogue

Featuring Salsa Des Moines




Tuesday, February 3 - Noon to 1 p.m.
Central Library, 1000 Grand Avenue
Downtown Des Moines


Dance can teach us so much about global history and culture, in ways that words cannot!

Join us for a tour of Latin America with the help of dancers from Salsa Des Moines, as they demonstrate dances including the Cha-cha-cha and Argentine Tango, and describe how it builds cultural understanding, enriches the community and builds bridges across generations. Feel free to join in the demonstrations or simply enjoy the sights and stories behind the dances.

Click here for more information on the
dances featured during the February Program.


Save the Date*

Iowa International Center March Dialogue

Des Moines Public Library's
Conversations & Coffee: Bringing English Learners into the Conversation

with

Ashley

Molzen of Forest Avenue Library,
part of the Des Moines Public Library System

Wednesday, March 4* - Noon to 1 p.m.


Central Library, 1000 Grand Avenue
Downtown Des Moines

*Please note that our March program will be held
on the first Wednesday of the month, instead of
the first Tuesday.

---

Follow us on social media!
About the Iowa International Center Dialogue Series
The Iowa International Center Dialogue Series, sponsored by DuPont Pioneer, is a monthly forum held at the Central Library, highlighting and explaining current international issues, offering perspective on current events and providing audience members the opportunity to ask questions and learn from experts. Dialogue Series events are free and open to the public. Guests are welcome to bring lunch to the event. We thank DuPont Pioneer, Drake University, Des Moines Public Library and the Greater Des Moines Partnership for their ongoing financial and promotional support.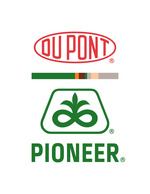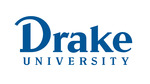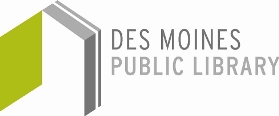 Not able to attend a Dialogue event, or want to take
advantage of these great programs in the classroom?

Follow us on YouTube! Iowainternationalctr

Video recordings from past Dialogue presentations include:

- Nancy Mwirotsi, Pastor Wilondja "Willy" Msuiando and Rev. Francis Nyawello Chan: "Stories from a Diverse Continent: African Community Leaders in Iowa"
​- Expert Panel including Immigration Attorney Lori Chesser and Marshalltown Chief of Police Michael Tupper: "Immigrants and Drivers Licenses"
- Chuck Montgomery: "Not So Distant Friends: The Importance of Personal Connections Across Borders & Cultures"
- Himar Hernandez: "Impact of Immigrants on One Iowa Town"
---
Iowa International Center Welcomes
Two New Board Members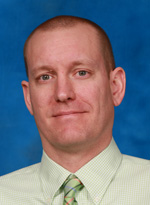 The Iowa International Center is extremely pleased to welcome two new members to our Board of Directors this month: Ryan Clutter and Li Zhao Mandelbaum.

Ryan Clutter is Chief Technology Officer with the Iowa Cubs, and is a Director on the Board of the Sehgal Foundation, USA. The Sehgal Foundation International Visitors Center at the Iowa International Center has welcomed hundreds of visitors through the International Visitor Leadership Program over the past several years.
Ryan replaces
Jay Sehgal, who leaves the Board due to increased commitments with the Sehgal Foundation in India. Ryan and his wife, Vicki Sehgal, have two young children and live in Des Moines. We look forward to welcoming Ryan's involvement with our organization, and thank Jay for his years of dedication, support and service.

Li Zhao Mandelbaum is President, China Operations with China Iowa Group in West Des Moines. Li is a Chinese native who now works with companies to make business and trade with China simple and effective. Li was honored as one of the Iowa International Center's 2014 Passport to Prosperity Celebration. Li and her husband, Justin, live in Des Moines.

Please join us as we welcome these two outstanding individuals to our Board, and look for more announcements on our growing Board membership this Spring.
---

Iowa International Center Intern Selected for
Elite Emerging Leaders Program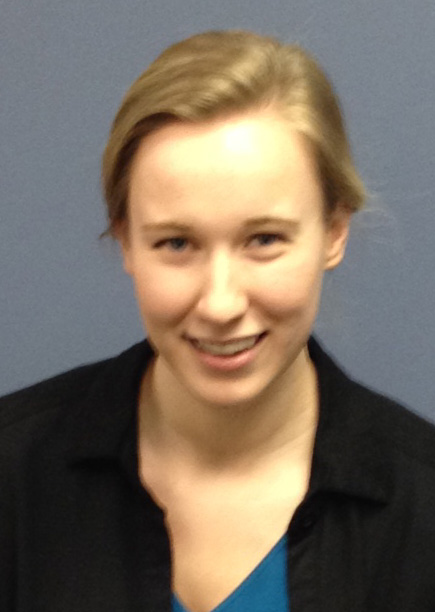 The Iowa International Center is excited to announce that our former intern Laura Zbinden has been selected to take part in the Emerging Leaders Program at the Global Ties U.S. National Meeting in Washington D.C., Feb. 3 - 7. The Emerging Leaders Program is a unique professional development opportunity for interns and volunteers who work with Global Ties' Community Based Partners like the Iowa International Center and who exemplify the best in the next generation of globally engaged professionals. Laura is currently working on her undergraduate degree in International Business and Management, with a concentration in Spanish, from Drake University in Des Moines.

While in D.C., Laura will join Iowa International staff members Janet Norton, International Visitor Program Manager, and Amy Yost, Director of Development and Marketing, in examining best practices on developing opportunities for citizen diplomacy, meeting with Iowa's congressional delegation to advocate for international exchange, and learning new ways to engage Iowans with emerging leaders who visit our state from more than 60 countries each year.

---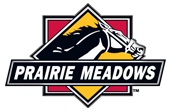 The Iowa International Center's Free 24/7 Emergency Interpretation Hotline is a free resource for emergency responders, law enforcement officers and agency staff assisting non-English speakers in life-threatening situations in Iowa, including situations where victims of domestic violence or abuse may need help communicating in crisis. Click here to learn more about how to use the service. For additional information, contact the Iowa International Center at 515-282-8269. Thanks to Prairie Meadows for supporting this critical resource to help all Iowans.
---
We extend our sincere thanks to the following individuals and organizations that made contributions to support for the Ray Resource Initiative from early November 2014 through January 2015. Donations to the Ray Resource Initiative support the our work in providing free multilingual resources and programs that help new Iowans thrive, with Governor Ray's leadership in welcoming refugees to Iowa a generation ago as our inspiration.
The Conlin Family Foundation
Jeffrey Aden
Margaret Brennan
Michael Bobst
Lori and John Chesser
Rich and Jan Collins
Patty and Jim Cownie
Dr. Richard Deming
Jacqueline Devine
John and Mary Doidge
Bob Downing
Suzanne Edjang
Jim French
Kevin and Cheryl Halterman
Kathy Hill
Hy-Vee
Judith Linden
Bill Kimball
Russell and Linda Lovell
Meredith Corporation Foundation
Joan Middleton
Mark Schlenker
Dr. Rizwan Shah
Lu Spaine
Carol Zeigler
---
What Can You Find On WelcometoIowa.org?
The Iowa International Center's primary online resource for new Iowans - WelcometoIowa.org - provides links to critical information to help new Iowans thrive in 80 languages.

We are proud to provide this resource to assist refugees, immigrants and the many dedicated agencies and service providers who connect them to the resources they need.
---
Key Dates To Remember!
Upcoming Visitor Programs, Celebrations and Cultural Holidays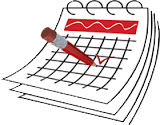 Jan. 31 - Feb.4 - IVLP Group on U.S. Agribusiness
Production and Marketing (Republic of Georgia)
February 1 - African American History Month Begins
February 3 - IIC Dialogue Series, Noon at Central Library
February 17 - 20 - IVLP Group on Insurance
Systems (Turkmenistan)
February 19 - Chinese New Year
March 4 - IIC Dialogue Series, Noon at Central Library
(note: March Dialogue Program will be held on a Wednesday)
April 1 - Nominations for Passport to Prosperity 2015 Open
April 7 - IIC Dialogue Series, Noon at Central Library
Sept. 26, 2015 - Passport to Prosperity 2015
Visit the Iowa International Center's online event calendar at www.iowainternationacenter.org for upcoming events, global and regional holiday observances and community cultural events.

Contact Amy at 515-282-8269, ext. 15 or ayost@iowainternationalcenter.org to share your event today!
---