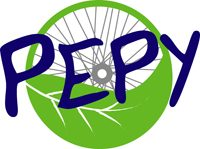 April has been a busy month at PEPY!
Happy Khmer new year!
In spite of the Cambodian New Year holidays, which signaled the mass exodus of Cambodians home for vacations with their families, the PEPY office has been as busy as always!

Some things we're proud of this month include a 5-day Child-to-Child training workshop, the launch of the new PEPY website, our first three trips with individuals from the United Arab Emirates (a huge success!), and also continued work on the Classroom Libraries project, which is bringing Khmer literacy materials to children in ten schools around Siem Reap.
We are also excited about an opportunity to bring 4 students and two teachers to the USA to join a student leadership camp this summer . We are still in need for support for these student's flights, visas, and travel costs. If you want to directly impact one student's learning, please consider supporting this program!

Want to know about what PEPY has been up to lately? Daniela, PEPY's Executive Director, has been BUSY writing! She says "I spent 9 hours in airports one day last week, and these blog posts are the result!" Check out her series on "What ELSE PEPY does" on her blog here .

As always, many thanks to all of those who have joined us, inspired us, donated on our behalf, and volunteered with us during the last month. It is your support and engagement which allow us to continue moving forward.
With thanks,
The PEPY Team
---
PEPY's new website
by PEPY's Donor Relation Jam
After months of webtesting, endless pots of coffee and countless emails we are please to announce the launch of our new PEPY website!

The new site is cleaner and full of updates and pictures about our programs. On each program page we have highlighted our recent Team Journals and Flickr pictures. This mean you can check in regularly to view PEPY program updates such as our XO computers, School Construction or Child-to-Child programs.
One each program page and team journal we have included a new "Share This" button which means you can share any posts to your facebook page, twitter or your favourite blog. So spread the PEPY love and share away on your favorite PEPY programs!

Thanks to everyone who contributed to the new website and feel free to email us any feedback or advice. In the meantime have fun exploring our PEPY cyberspace!
---
Child-to-Child Trainings
by PEPY Managing Director Maryann Bylander

Here at PEPY, we know that things are going well when our staff are too motivated to take vacation. On the first day of the Khmer New Year holiday, normally a time of rest and relaxation, PEPY held two trainings in Chanleas Dai, with enough laughter and learning that it seemed like a normal school day.
As part of our Child to Child Program, over thirty
child club
leaders from 12 villages joined PEPY staff for a 5-day life skills training, focusing on decision-making, self-esteem and communication.
Using active learning methods developed by Child-to-Child program staff, these trainings focused on trust-building games, role plays, tools for self-expression and conflict management, as well as how to understand the impacts of our decisions. Activities ranged from being blindfolded and led around the village, to debating value statements such as "girls don't need to go to school past grade 6", to drawing life shields with future goals.
---
School Construction with the UAE
by PEPY Trip Co-ordinator Adam Vaught

Over the past two weeks PEPY has seen its first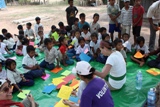 two groups of trip participants from the United Arab Emirates arrive in Siem Reap and spend a week working in rural Preah Lean village assisting in the construction of a new elementary school.
PEPY, in partnership with a local Emirati NGO, is working to construct three primary schools in Chanleas Dai providing safe, permanent learning environments for 777 rural Cambodian students. Over the post month, we have had three groups of volunteers from the UAE arrive in Siem Reap and assit with the construction of new government primary schools in Preah Lean, and Runn villages.
With active participation and cultural exchange between the participants and community, lively discussion about issues in development as well we film screenings and Khmer cooking lesson, both trips have been overwhelming successes.
---
PEPY PARTNERS
Classroom Libraries Pilot Project
by
PEPY's Program Manager
Jennie Toner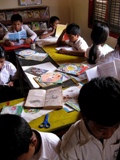 PEPY has been working hard with two of our key partner NGO organizations, BETT (Basic Education and Teacher Training) and Room to Read, to develop and implement a pilot project of Classroom Libraries. In June 2009, PEPY will introduce grade-specific classroom libraries in 10 rural schools, benefiting nearly 3,000 Cambodian students and over 50 government teachers.
The Classroom Library project began with the recognition that the traditional school library model in Cambodia could be strengthened through more effective resource allocation and training. After several workshops and meetings with organizations already working in libraries in Cambodia, PEPY began the process of leveling pre-existing Khmer books, reprinting quality resources, creating new early literacy materials, selecting pilot schools, and developing teacher training materials.
The books developed and selected for this project will be supplemented with classroom activities to engage students and foster a love and enjoyment of reading. The activities for each grade level follow Ministry standards in Cambodia and build on one another, extending children's abilities to demonstrate understanding and strengthening their reading and writing skills significantly over time.
---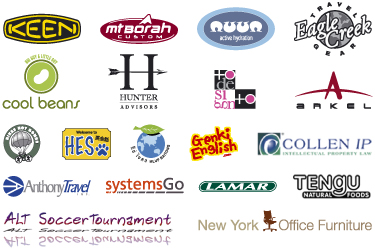 "Reflections and Projections" PEPY's 2009 Calendar now available.

Click here

to get yours!


May Golden Week Adventure

May 3-9 (Phnom Penh extension May 9-12)



PEPY is happy to announce its Golden Week Adventure Tour. The dates have been set for May 3 - May 9, and it will also be a school building trip. We will also be offering a Phnom Penh extension.

REFLECTIONS FROM Aileen Cameron
2008 Golden Week participant and 2009 Golden Week leader

Over a year has passed since I first thought "Hhmm…..this PEPY organization sounds interesting, I wonder what they do." Nearly a year has passed since my first trip to Cambodia with PEPY. And there's only a little over a month left until my next one, and I can't wait!

Although I had heard of PEPY before, and even sponsored a friend who was taking part in a PEPY trip, it took me about a year of living here in Japan, before I actually started to find out what PEPY was all about. Even just from the general feeling I got for the organization from what I read on the website, I knew PEPY was something I wanted to be involved in. As an English teaching assistant with aspirations to be a teacher in the future, the importance that PEPY places in education and the genuine consideration it gives to the welfare of its students was eye opening and encouraging. The organization seemed young, fun, self critical, ever improving, accessible, and above all, inspirational. And so I signed up for my first trip with PEPY in Golden Week 2008.

Receive our Team Journal articles in your inbox:

Please contact us at newsletter@pepyride.org