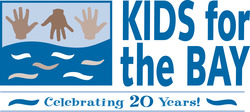 KIDS for the BAY News - Spring 2013

In this edition of the KIDS for the BAY Spring E-Newsletter ........

KIDS for the BAY Spring Field Trips:

"This has been the best day of my whole life – for real!"

Summer Camp Special Offer!
Learn how you too can Be An Environmentalist by using

environmentally friendly pesticides.

How your MONTHLY DONATION will help KIDS for the BAY

thrive for another 20 Years!
---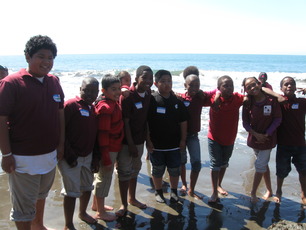 "This has been the best day of my whole life - for real!"
Keion Venson, fourth grade student, Futures Elementary School, Oakland
Keion's field trip to Muir Beach in Marin created memories to last a life time! For Keion and many of his classmates, this KIDS for the BAY field trip was their first time visiting the Pacific Ocean. Finding purple ochre sea stars and sea anemones in tide pools, holding shoreline crabs, studying plankton in field microscopes and using binoculars to observe ocean birds were some of the fascinating activities that helped the students connect with nature. The field trip was part of our Watershed Action Program, which also includes classroom lessons and an environmental Action Project in the local watershed. Keion and his classmates were very excited to help clean up the beach on their field trip and they returned to school excited to take care of their local creek watershed, which connects with the San Francisco Bay and the Pacific Ocean.
---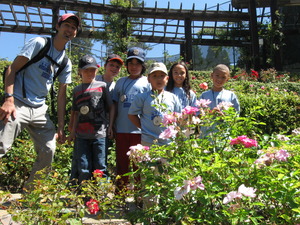 KIDS for the BAY Summer Camp Special Offer
KIDS for the BAY Summer Camp sessions are filling fast! Our new KftB Explorers Camp for 8 – 11 year old scientists has only one space left! There are a few spaces left in our Aquatic Science Adventures and Animals, Animals Everywhere! Camps. For those campers who are ready to discover how amazing and fun plants are, we are offering one half price space to the first two parents to email sheela@kidsforthebay.org and use the code "WWP – July" to sign up for our Wonderful World of Plants Camps!
Click here for more information on our Summer Camps.
---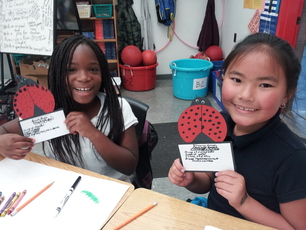 Be An Environmentalist – Make Green Pestidices

We all enjoy beautiful gardens, but most of the pesticides available for purchase in gardening and other stores have long-term harmful effects on our watershed when they leach into ground water and drain to the local creek, the bay and the ocean. Toxic pesticides poison food chains and can cause serious health problems for wildlife and people. KIDS for the BAY students have been making alternative, green pesticides, using common food items including cayenne pepper and garlic. Green pesticides discourage pests, but do not have a long-term, harmful impact on the environment. Third grade students from Ms. Gina Cavallini's and Ms. Sarah Creeley's classes, at Hanna Ranch Elementary School in Hercules, were inspired by their KIDS for the BAY Watershed Action Program lessons about pesticides in our waterways. The students decided to make environmentally friendly pesticides and distribute them to their families. Kailey Mori and Maia Malilay are pictured here with their green pesticide recipes.
For more information on green pesticide recipes, click here:
---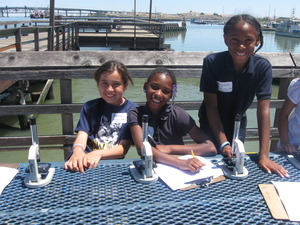 MONTHLY DONATION Campaign
Help KIDS for the BAY provide high quality, hands-on, inspiring environmental education through action to students who would not otherwise have this opportunity.

Sign up today to begin making monthly donations to KIDS for the BAY. This committed, ongoing support will help to sustain our organization by supporting our programs now and helping us to plan ahead for the coming school year.
A gift of just $21 each month is a major gift of $250 each year to support our important work!

Please sign up to day to make monthly donations!
---
---