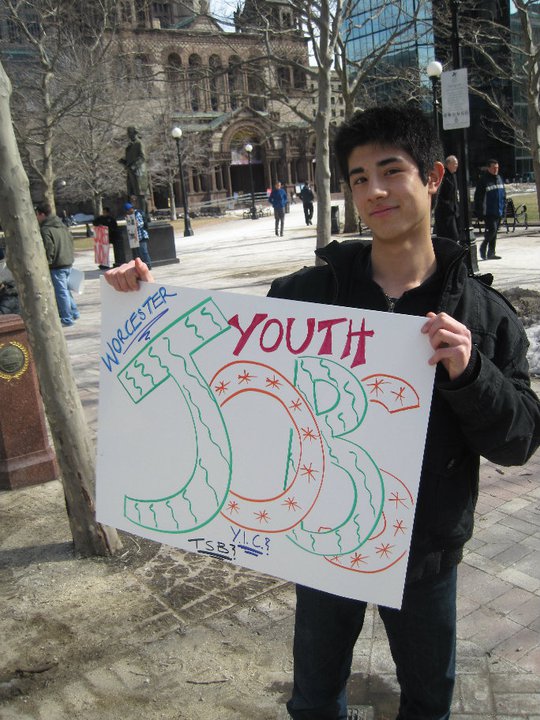 "In 2009, I found out about the Toxic Soil Busters. This program gave me the skills, resources, and confidence to advance my career and education while making a positive impact on my community. The tools, friendships, and connections I've developed will stay with me for the rest of my life, and I owe it all to the Toxic Soil Busters and the Worcester Roots Project."
-Asa Needle, Future Focus Media Co-op and Toxic Soil Busters Co-op youth leader
(2012 winner of national Brower Youth Award chosen for his work with Roots and TSB)

Imagine how much more we could do if we had enough resources to support our staff and hire and train more youth leaders.
As we grow into our second decade Worcester Roots Project's wants to focus on creating a multi-generational Co-op Training Academy – the only one of its kind in the country. We want to increase our efforts in the incubation of sustainable cooperative businesses and in strengthening economic development in Worcester. We will also continue our successful and inspirational trainings and workshops to build local leadership, research more affordable soil remediation techniques and disseminate to the community while mentoring youth to become empowered leaders who will effectively fulfill the Roots mission to work toward our vision of neighborhoods that are safe for living, working and playing.
We appreciate you standing with us – having the vision to support our transformational work in building a healthier, happier Worcester. But we can only continue to do this with your generous support today!
Please see our attached expanded list of accomplishments and check out our website at www.WorcesterRoots.org to look at our exciting News From the Roots newsletters.

We appreciate your consideration and value your involvement!
Sincerely,
Sharron Tetrault, Co-Director
508-343-0035
Forward this message to a friend