Worcester Roots Anniversary Party
!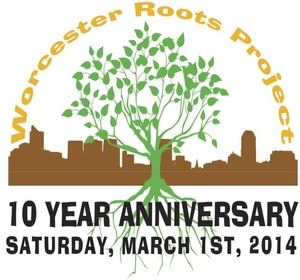 Hey! We're old! When did that happen? Come celebrate our 10th anniversary!
Food, music, and over a decade of empowered youth, safe soil, and building towards a just society!
Future Focus Media Co-op will be premiering "Hunger" a short film written, directed, and produced by FFM youth.
Awards will be given out to some of the Roots members doing hard work behind the scenes (Judy, Kailyn, Asa, and Shane) and Coop Academy Attendants will recieve their certificates.
March 1st, 6-9 PM, at 97 D Webster St (The Shop).
More details here!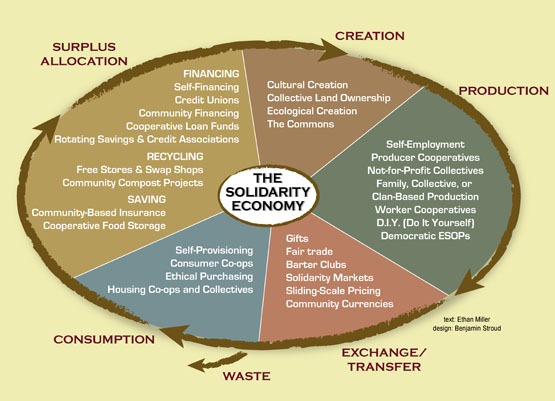 Worcester Roots Project held its first membership General Assembly this December. 40 members met at the Stone Soup Community Center for food and discussion
. Members split into three groups to discuss organizing local campaigns for social justice. The largest group discussed plans to start an economic justice camapign called 'We Own It!' The group discussed ways to spread awareness about cooperatives and building cooperative structures to further the Solidarity Economy in Worcester and beyond. An all youth group met and discussed potential youth led campaigns. A third group of members discussed ways to make Stone Soup a hub of resources for sexual health and labor rights. Members painted a mural designed by Youth In Charge! member Kai Foreman on the Roots Staff Collective Office wall.
A second We Own It meeting is scheduled for February 25th at 5:30 pm.
Worcester Printing Cooperative Project!
Ethix Merch is working to start up a Printing Cooperative in Worcester. Worcester Roots is going to be involved in the development and collaboration, but first we need interested worker owners!



"We 're excited to see the launch of the Worcester Printing Cooperative Project

, an offshoot of

EthiX merchandising

. This is a prime example of existing businesses being the seeds for new enterprises. EthiX has a solid client list with a steady flow of work to seed a new apparel decoration business, and they are ready to do it for a cooperative. The equipment and space are lined up as well. All the business needs is YOU, if you answer "yes" to these questions!

Are you committed to fair labor standards and passionate about social responsibility?
Have you dreamed of running your own organization – an organization with the mission of changing the world?
Are you enthusiastic and have experience in the apparel or print industries?

See

http://www.worcestercoop.com/apply-now.html

for more information on the position.

Please forward to anyone you know in the apparel or print industries who is interested in co-ops and in living in or near Sutton, MA!"
Coop Academy Attendees Sound Off!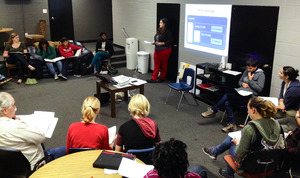 2013 Coop Academy Attendees report back on their experience at the Academy. Evaluations were overwhelmingly positive with the greatest improvement between pre- and post academy surveys in:
Understanding the risks involved in operating a business, and how to protect yourself from these risks.

Understanding membership structures, bylaws, and patronage structures for cooperatives".

Understanding the formation of company policies such as hiring/firing, health and safety, grievances, reimbursements, etc.


"A cooperative economy is possible, and now we know how to get there!" - Josie Shagwert, Fuerza

Laboral
Cooperative Finance Training!
Want to build a new economic system but not know about finance systems? We feel ya.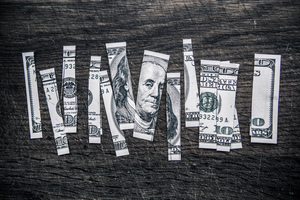 photo cc taxcredit.net
Worcester Roots is putting on a follow up Coop Training Session on Cooperative Finances on Wednesday March 19th at 5:30pm at Stone Soup Community Center.
Trainings are open to the public!

the next Cooperative Training will be:
5:30pm
, Weds.
May 7th
: Governance
To get free access to the documents and curriculum of the Coop Academy go to our Wiki here:
Cultivate Co-ops!
The Diggers Landscaping Cooperative
The Diggers are a worker cooperative that is being incubated by Worcester Roots. We specialize in permaculture design and installation. We are going into our second winter. We are diving into the brass tacks of getting our business plan and operating structures ready for the spring.
Call us for snow removal ! (774) 314-7344!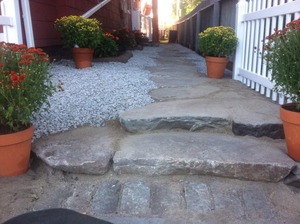 Newly finished stone walkway!
All this is possible, only with your help!
Donate Here!


Forward this message to a friend | 4 King st, Worcester, MA 01610 | (508) 343-0035 | http://WorcesterRoots.org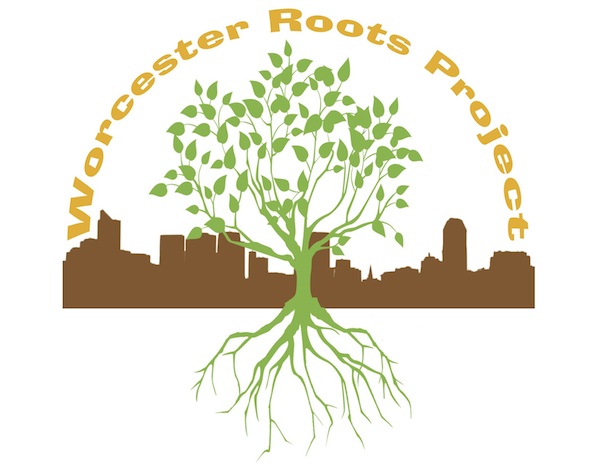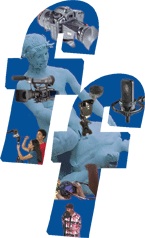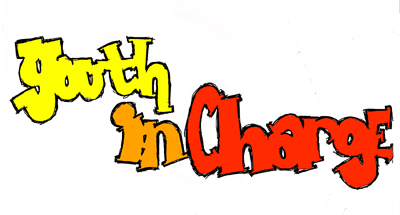 Change of Address:
We're now at
4 King St.
Worcester, MA 01610

Stone Soup:

Reopening

Party

March
Fri. 22st

6-9 PM

at Stone Soup 4 King St, Worcester!

---

Wish list:

Electric kettle (hot pot)
Office supplies (scissors, pens, tape, markers, paper, envelopes, etc.)
White board
Gardening tools (shovels, trowels, rakes, etc.)
Video equipment (memory for macs, HD cameras, memory cards, mini DV tapes, mics, lights)
Picnic tables
Large planters
Landscaping equipment (String trimmer, ez-loader, trailer, wheel barrows etc.)
Lumber (4x4's especially)
Bricks, blocks, pavers, stepping stones