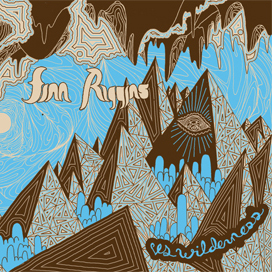 +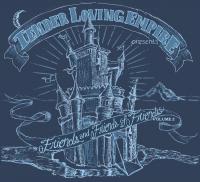 FINN RIGGINS: "VS. WILDERNESS" Pre-order!
From now until October 10th, if you pre-order the new Finn Riggins album, Vs. Wilderness from Tender Loving Empire, you'll get a FREE copy of the 2-disc, 43 band, Friends and Friends of Friends Vol. 2 Compilation featuring
tracks from Nurses, Starfucker, Tune-Yards, Kickball, Typhoon, Jared Mees & The Grown Children, Y La Bamba and tons of others. Its too good to refuse right?
The new Glow in the Dark Finn Riggins album, AND a rad handsilkscreened 2 disc comp, all for $14 postage paid!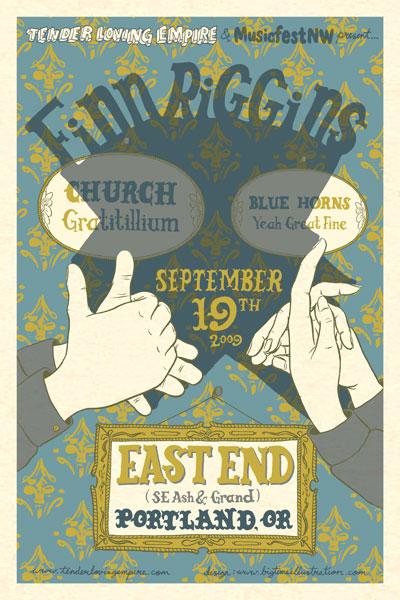 TENDER LOVING EMPIRE CORDIALLY INVITES YOU TO OUR 2009 MUSICFEST NW SHOWCASE!
WHEN: SEPTEMBER 19TH 8PM-1AM
WHERE: EAST END, PORTLAND, OREGON (SE ASH & GRAND)
WHO:
YEAH GREAT FINE: 8-9
BLUE HORNS: 9-10
GRATITILLIUM: 10-11
CHURCH: 11-12
FINN RIGGINS: 12-1
$6 or FREE w/ MFNW wristband