Mayor Lee Attends "Home is Where the Heart Is" Event and Accepts Community Valentines

On Monday evening, the day before Valentine's Day, over 60 parents, youth and community members gathered for food, card-making, and conversation about the need for affordable housing in the Excelsior and OMI. The event, "Home is where the Heart Is", was organized by PODER, Filipino Community Center and Coleman Advocates for Children and Youth.

Starting at 6pm, community members gathered and made valentines to give to Mayor Lee, asking him to prioritize affordable housing for families in District 11. And at 8:00pm, Mayor Ed Lee himself arrived, with Supervisor John Avalos, to speak to the community and accept the valentines.

The event was focused on affordable housing, and in particular on a specific proposal for the City to build affordable housing at the Balboa Park BART station on land currently being underutilized. Supervisor John Avalos, who represents District 11, has been supportive of the proposal.

District 11 is home to the highest concentration of children and families and has seen a dramatic increase in numbers over the past 10 years, as families are priced out of other neighborhoods in San Francisco. District 11 has also seen overcrowding of households and families living in substandard housing conditions. There has been little affordable housing development in these neighborhoods in recent years, despite the fact that the urgent need for affordable housing continues to grow.

Though Mayor Lee did not make a formal commitment to the much-needed development project, he did express support for the community and for affordable housing, and we were pleased to welcome him at our event.

Coleman members look forward to sitting down with Mayor Lee soon to discuss a variety of issues beyond affordable housing, including quality public schools, a fair city budget, progressive revenue, and good jobs for parents and young people of color.

For more information about this effort, please contact Christina Cañaveral at ccanaveral@colemanadvocates.org.


Welcome New YMAC Staff, Karn Saetang!

We are thrilled to welcome our new YMAC Youth Organizer, Karn Saetang! Born and raised in Chicago, Karn brings a breadth of experience working with multi-racial grassroots organizations. Most recently, he served as the Youth Organizer and Youth Program Coordinator with the Korean American Resource & Cultural Center in Chicago, coordinating and supporting the organization's youth-led organizing council to develop campaigns and legislative advocacy on social justice issues. Karn has a passion for youth organizing and youth leadership development and is excited to build with our members, as well as with other Bay Area youth organizations. You can reach him at ksaetang@colemanadvocates.org.


Coleman Has a New Website!

You may have already seen, but we are proud to announce our new website at www.colemanadvocates.org, where you can learn about our organizing efforts, member stories, and current and past campaigns. Take a look and spread the word!
In This Issue: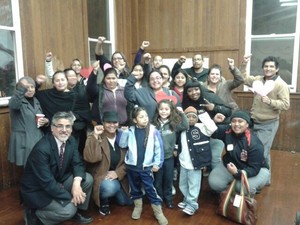 Coleman families with Supervisor John Avalos at Monday's event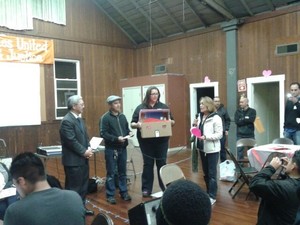 Enriqueta, Coleman parent leader, presenting her valentine to Mayor Lee at Monday's event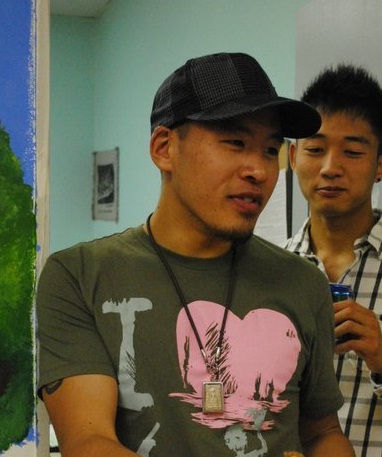 Karn Saetang, Coleman's new YMAC Organizer!