Dear Friend of Coleman,

As you know, this year marks the 20th Anniversary of the Children's Fund. To ensure that this crucial resource for San Francisco's most vulnerable children is around for many more
anniversaries, we are calling on our community of supporters to help us raise $20,000 to launch a Children's Fund Defense Fund.

We've been imagining this for years, and are finally making it real. We are creating a special fund here at Coleman, raised by the community for the community, to ensure that we have the resources year after year to monitor, defend, and when possible, to expand the Children's Fund. We created a national model, and it's up to us to ensure it lives on for future generations.

It will only take a few moments to give today Click here to give online.
We need a Children's Fund Defense Fund because:
1. We are the only institution you can count on to annually monitor and defend the Children's Fund in SF. We are the community institution you can count on to represent the real needs of our children and our communities, and to pressure city hall to prioritize our families over their own political ambitions. Every year, when politicians threaten to slash the Childrens' Fund or gut its voter-approved protections, we are the ones you have been able to count on to mobilize an effective defense, and win.

2. Our budget advocacy work costs a minimum of $50,000 each year – but we receive no dedicated funding for it. Over the years, Coleman Advocates has secured literally hundreds of millions of dollars for programs that serve kids, but none of it comes back to us. Our budget remains well under $1 million, and to maintain our independence, we intentionally receive no funding from the city government. Because there is no foundation program that funds this unique 'budget advocacy', financial support for this critical work must be funded by individuals in the community like you, who understand its importance.

3. When it is time to put the Children's Fund back on the ballot in November 2014, we will lead the fight. Well…who else would?

A gift of $35 will pay for training materials for a "City Budget 101" workshop for youth and parent leaders.

A gift of $100 will pay for staff and transportation to mobilize 25 youth and parent leaders to meet with decision-makers at city hall.

A gift of $250 will pay for staff time to analyze the city's budget reports, city department's budget proposals, and monitor whether the city is correctly calculating funding for the "Children's Baseline".

A gift of $1000 will pay for our Budget Advocacy Lead to be at City Hall on a daily basis for a month, closely monitoring and updating thousands of families and providers on the latest city budget developments.

Your financial contribution to Coleman Advocates is an investment in our capacity to keep up the fight for crucial children's resources, for the long haul.

While every gift, of any size, is deeply appreciated and makes a meaningful difference, we urge you to consider the critical work Coleman has taken on and make the most generous gift possible today.

In the spirit of peace, justice and hope,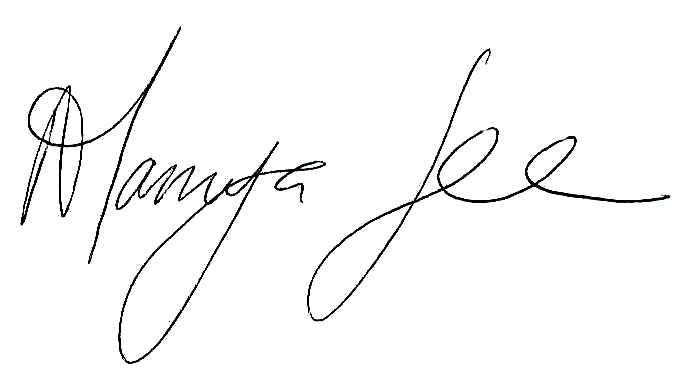 NTanya Lee
p.s.

Don't forget that it is always an option to make an annual pledge and spread your gift over 12 months. For more info on monthly contributions, call us at 415-239-0161.
********
Be part of this spring's citywide celebration of
The Children's Fund 20th Anniversary!
Tuesday, May 10th, 5-7pm.
North Light Court, San Francisco City Hall
Join us for a community celebration of the 20th Anniversary of the SF Children's Fund.
Hosted by Coleman, Mayor Edwin Lee, and the Dept of Children, Youth & Their Families.
The Birth of the Children's Fund: In 1991, Coleman Advocates launched and won a courageous campaign to create a permanent funding source to address the most critical needs of the city's children, youth and families. We called it the San Francisco Children's Fund. After years of frustrating budget battles at city hall, Coleman's leadership faced the harsh reality that vulnerable kids and families had no protection from the political whims of elected officials. We were tired of dealing with public officials who took pictures with our kids during their campaigns but then slashed children's services once elected,
while more powerful interests in the city got perks, bonuses and sweet deals. So, with support from many of you, we got 50,000 signatures for the "Prop J" campaign, and won voters' support for the very powerful idea that government has a special responsibility to support the healthy development of children. In 2000, 74% of voters renewed the Children's Amendment, and in 2014, with your support, we'll do it again.
The Children's Fund Today - More Needed Than Ever: Twenty years after we won the campaign for "Prop J", the first Children's Amendment, it is amazing to look ba
ck at its impact. There are hundreds of thousands of children who have been served, kept safe, and kept out of trouble; who have excelled in school, developed healthy relationships, gone on to college, and even created their own youth programs that now serve the communities they grew up in. Conditions continue to be extraordinarily challenging for poor kids in this city – especially young people of color growing up in the city's most neglected neighborhoods. The Children's Fund is more essential than ever to ensuring that struggling children and families are not forced to leave the city and are able to survive and thrive through these hard times.