Forward this message to a friend
Click to view this email in a browser
Join Us Wednesday 5/16 at 4pm to Demand Quality Schools for All!
Invest in Our Success!



58 years after this country's schools were desegregated, we still have a long way to go when it comes to equity in our schools. Join San Francisco students, parents and community in demanding that SFUSD pass a budget that supports high quality education for ALL!

RALLY AND VIGIL:

WHEN: Wednesday May 16, 2012
4pm: Rally begins!
5pm: Youth-led "We're Fed Up!" Picketline
6pm: Parent-led Vigil to Mourn Budget Cuts

WHERE: The SFUSD Steps: 555 Franklin St. between McAllister and Fulton

On the eve of the 58th anniversary of the historic Brown v. Board of Education Supreme Court decision, which declared racially segregated schools to be unconstitutional, join us in sending a message to the Board of Education and the school district that it's time to Invest in our Succes!

58 years ago, the Supreme Court decreed that education is "a right that must be made available to all on equal terms." More than half a century later, SF has racially segregated schools with the largest achievement gap in California. It is our responsibility as a community to come together and demand that our schools live up to the Supreme Court promise that all students, regardless of their race, ethnicity, and socio-economic circumstances are being equally served.

Coleman members have been fighting since 2006 to ensure quality education for all SFUSD students. However, our efforts have been undermined by budget cuts and federal and state policies that do not support quality schools for all. Join us in demanding that SFUSD create a budget that truly invests in our success!

Please RSVP to Pecolia at pmanigo@colemanadvocates.org!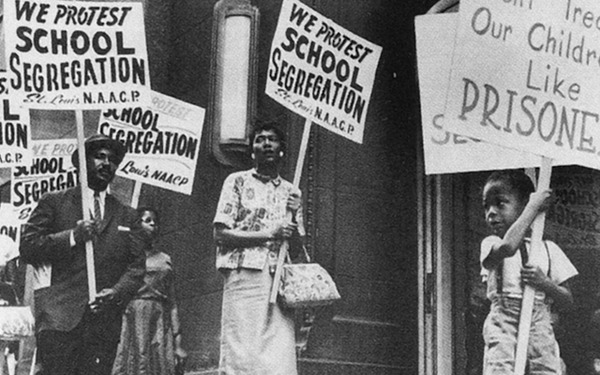 ---
If you no longer wish to receive these emails, please reply to this message with "Unsubscribe" in the subject line or simply click on the following link: Unsubscribe
---
Coleman Advocates for Children & Youth
459 Vienna Street
San Francisco, California 94112
US


Read the VerticalResponse marketing policy.