San Francisco's Five Wealthiest Residents Solve City Budget Crisis

Larry Page (founder of Google), George Roberts (a partner of Kohlberg Kravis Roberts & Co.), Ray Dolby (founder of Dolby Laboratories), and Riley and Stephen Bechtel (of the Bechtel Corporation) are the top five wealthiest San Franciscans, worth a combined $30.8 billion dollars. Last week, these five men generously offered up 1% of their wealth in order to support their own city in addressing a massive budget crisis. "This is the ultimate in civic responsibility," said SF Mayor Edwin Lee. "1% of their wealth amounts to $300 million in neighborhood services and public sector jobs for San Franciscans!" In response, Roberts laughed, "Come on, my dog lost more than that in investments last year!"

Governor Brown Goes on Strike

In solidarity with struggling workers in Wisconsin and in every state across the country, and as an expression of his own frustration with the current budget stalemate in Sacramento, Governor Brown today announced the first Governor's strike in the nation's history. "Honestly, I was crazy to take this @)#($)@! job again. What was I thinking? The hours suck, people are mean, and it's impossible to get anything done. I knew I didn't like Republicans but I didn't realize that state Republicans were THIS obnoxious – they are really so much more @#$# up than the ones thirty years ago! So I'm going out on strike, and I'll be picketing the capitol until Republicans announce they are willing to make a budget deal that's fair for all Californians."

New Stand/Walk Measure Proposed after Study Reveals That 0% of Crime is Committed by People Sitting or Lying Down

Almost 5 months after the controversial Prop L was passed by voters in San Francisco which banned sitting or lying on public sidewalks, neighborhood advocates in the Haight Ashbury are revisiting the issue—with a surprising twist. "We originally thought that prohibiting sitting or lying on the sidewalk would address our concerns about crime in the neighborhood. But after considerable thought, we've realized that crimes are actually committed by people who are on their feet, and that's where we should have focused our energies," said Beth Harper, an active member of the Haight Ashbury business community. "We are exploring putting a revised version on the ballot called 'Stand-Walk' to address the real issue at hand."

Mayor Lee Threatening to Relocate SF City Hall to Brisbane

Mayor Ed Lee is threatening to relocate SF City Hall to Brisbane unless Phil Ting, Tax Assessor, gives a break on City Hall's property tax assessment. "These are hard times for the City and County of San Francisco and we need to think out of the box about solutions. Plus, if Twitter's getting a deal, why can't we?" says Mayor Lee. "San Francisco has gone to hell," says Chris Daly. "We are seriously going to make city residents travel to Brisbane to conduct business!?" The City of Brisbane is proposing to waive all property taxes for the relocated City Hall, and the deal would include MUNI rerouting bus lines to the new SF City Hall location in Brisbane. "This is not just about saving money," says Rob Black from the Chamber of Commerce. "This is about job creation."

Happy Belated April Fools' Day from Coleman Advocates!
In This Issue: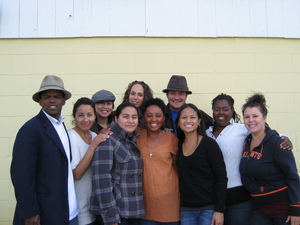 Coleman Advocates Staff
(Fall 2010)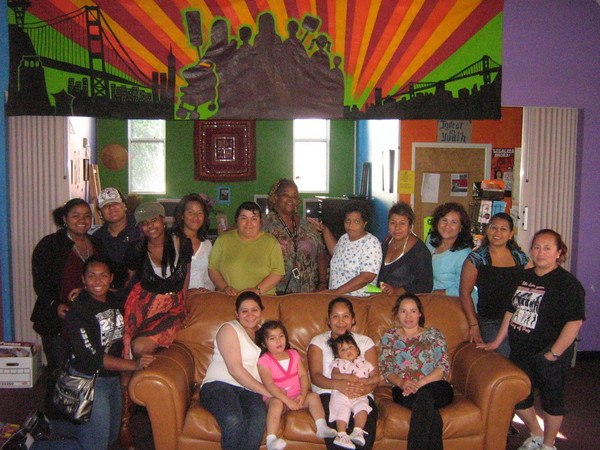 Coleman Youth and Parent Leaders (Fall 2010)