Remembering Mauricio Vela: Friend, Giants Fan, Fighter for Justice

On Friday, October 22nd, Coleman lost a dear member of our family and a long-time leader in the struggle for social justice in San Francisco. Mauricio died after a brief but determined battle with cancer, at his home, with his family. His loss, at age 50 was sudden, tragic, and bewildering to all of us.

Mauricio was a "Sí, Se Puede" man, a proud San Franciscan, a Latino Bernal Heights activist who channeled his rage at injustice into a life dedicated to service and social change. Here at Coleman, his activism goes back twenty years, to the 1991 Prop J Children's Fund campaign. He became a member and long-term Chair of our Board of Directors, and an active, Bernal Heights community leader whose passion, first and foremost, was young people. Even when it wasn't convenient, popular or well-understood, Mauricio took on the responsibility of organizing people without power— poor people, the Latino community, young men in the system, and families defending themselves against the forces of gentrification. He sometimes was simply unstoppable, and unwavering in the fight. He had the wisdom of abolitionist Frederick Douglass, who said, "Power concedes nothing without a demand, it never has and never will."

But Mauricio was not only a fighter. He also had private struggles and a private compassion that was not part of his 'public' persona. He drove Bernal seniors to bingo night every week, long after he'd stopped working there. In his personal time, he responded when families knocked on his door and asked for his help – for a son who was in trouble, a child lost on the streets. He took chances on hundreds of young people, talking to them when no one else would, giving jobs, hugs, and the idea that they could dream beyond anyone's expectations. He was a committed local sports fan and we know that the Giants made it to the World Series because an angel named Mauricio was rooting for them!

Please join us in honoring Mauricio.The Coleman family has made a significant collective contribution to the Vela Family. If you would like to do so also, please make checks out to the Mauricio Vela Fund—Acct #0006888 at Mission SF Federal Credit Union, 3269 Mission Street. In the new year, we will announce our plan in-the-works to honor Mauricio in an annual, and permanent, way. If you have ideas, or memories to share, please feel free to email NTanya at nlee@colemanadvocates.org.

SF Chronicle article: http://articles.sfgate.com/2010-10-28/bay-area/24540143_1_community-activist-groups-passion

Obituary: http://articles.sfgate.com/2010-10-26/news/24221831_1_crematorium-donations-community-building

Election Round Up

There were many mixed results in last month's election, on a local, state and national level, all of which contributed to shaking up the political landscape. Here in San Francisco, there were several measures that impacted children, youth and families that we cared about.

Victory!

Prop N passes: For weeks, Coleman parent and youth members, along with the rest of San Francisco Rising, pounding the streets and talking to thousands of voters about the need for progressive revenue. And we are so proud that our work with a larger city-wide community and labor coalition paid off, and we won $25 million for the city, to help protect funding for the services our communities depend on! This measure increases the transfer tax on properties worth over $5 million in San Francisco- a proposal hard to argue with!

Prop B is defeated: While pension reform is an issue that the city needs to look at, this measure was not well written and disproportionately impacted single moms' health care for their kids. We do not believe in penalizing the lowest paid workers and single parents who work hard to provide for their children.

The Road Ahead

We are disappointed that the voters of San Francisco rejected or passed several measures that are against the best interest of San Francisco youth and families. We believe in the right of all parents, regardless of citizenship status, to vote in Board of Education elections. We believe that as a city, we must hold downtown and the tourist industry accountable to paying their fair share in taxes, and we stand for public sidewalks and against the criminalization of poor and working class people. The results of Props D, J and L demonstrate that we have a lot of work to do in our city!

Building Our Power: A Victory for Our Communities!

Coleman Advocates was part of building a new city-wide coalition of nine membership-based organizations called San Francisco Rising, to grow the power of our poor and working class communities of color in the city. As we created this alliance, there was much excitement, and together SF Rising set a goal of identifying 10,000 voters across the city to support our issues. We are so proud to announce that SF Rising surpassed our goal of talking to 100,000 voters about the importance of civic participation and progressive revenue!

Coleman leaders had set a goal to identify 3000 voters in Districts 10 and 11 who supported our issues and agreed to vote for progressive revenue measures. With over 100 Coleman parent and youth leaders and community supporters knocking on doors and calling voters, we happily surpassed our goal by almost 300 voters and are continuing to build relationships and our base of supportive voters in those districts!

Coleman wants to congratulate our newly elected Board of Supervisors and Board of Education members!

Board of Supervisors
District 2: Mark Farrell
District 4: Carmen Chu
District 6: Jane Kim
District 8: Scott Wiener
District 10: Malia Cohen

Board of Education
Hydra Mendoza
Kim-Shree Maufas
Emily Murase

We look forward to working closely with our newly elected public officials starting in January 2011!

Who Wants to Be a… Mayor???

The City is buzzing with gossip and rumors about who will be the next (interim) Mayor of San Francisco now that Gavin Newsom is heading to Sacramento. Amidst a public campaign to convince Assemblyman Tom Ammiano to throw his hat in the ring, the rumors also include Supervisors David Chiu, David Campos, Ross Mirkarimi and Bevan Dufty, Senator Mark Leno, Democratic Party Chair Aaron Peskin, former Mayor Art Agnos, Sheriff Michael Hennessy, and a dozen more.

The process itself has been up for debate, since there is little in the City Charter to guide the Board of Supervisors in their decision. The Board passed a process last week proposed by the Clerk of the Board but the new controversy is about when the decision gets made. Nominations and a vote could happen as early as TODAY (at the Tuesday Board of Supervisors meeting), but that decision would need to be re-confirmed when Newsom actually vacates the seat. Depending on when Newsom takes off for Sacramento, it could be the current Board or the new Board of Supervisors making the decision.

Regardless of the when and the how, Coleman urges the Board to vote for an interim Mayor who is ready and committed to addressing the needs of everyday San Franciscans who continue to struggle through this economic crisis. We need a Mayor who cares about all San Franciscans but who is committed to addressing the circumstances of immigrant communities and communities of color who disproportionately feel the effects of poverty, barriers to employment, and an inequitable public education system. And we need a Mayor who will build coalitions, be accountable to the community and champion our causes. Our parent and youth leaders and members look forward to working closely with our new Interim Mayor in 2011!
In This Issue: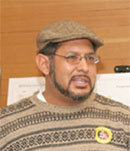 Remembering Mauricio Vela: Friend, Giants Fan, Fighter for Justice

We believe that all children have the right to a secure future in San Francisco.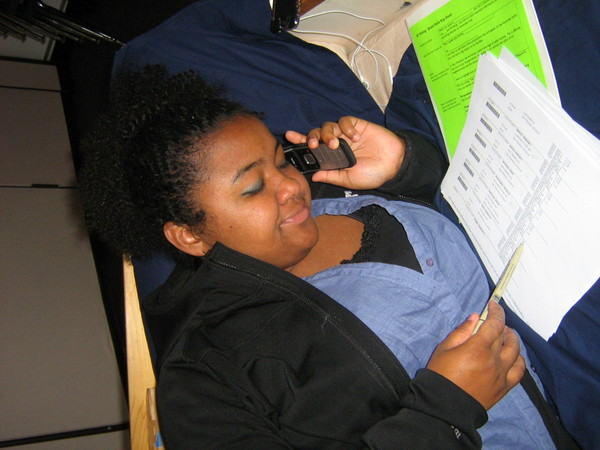 Jocelyn, YMAC Youth Leader, callling voters in District 10.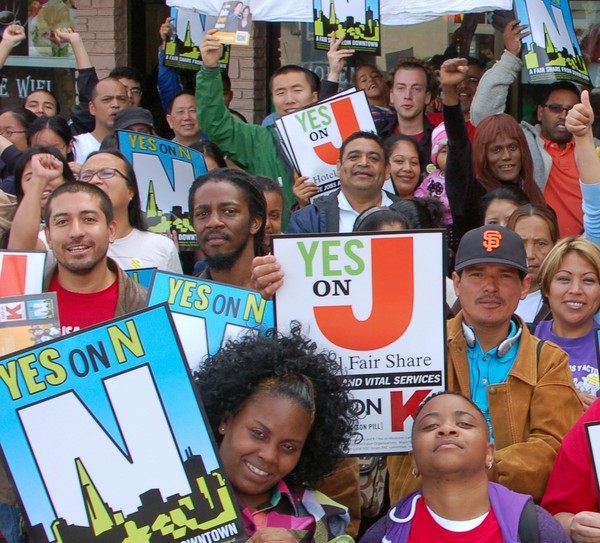 San Francisco Rising's Elections Kick-Off at Filipino Community Center in District 11.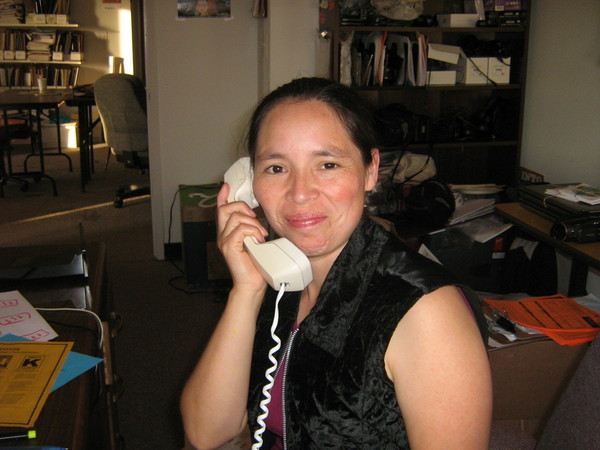 Odilia, PMAC Parent Leader, calling Spanish-speaking voters in District 11.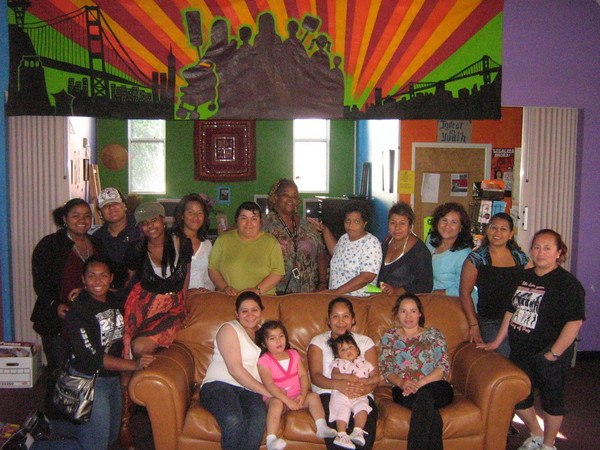 Coleman's canvass team!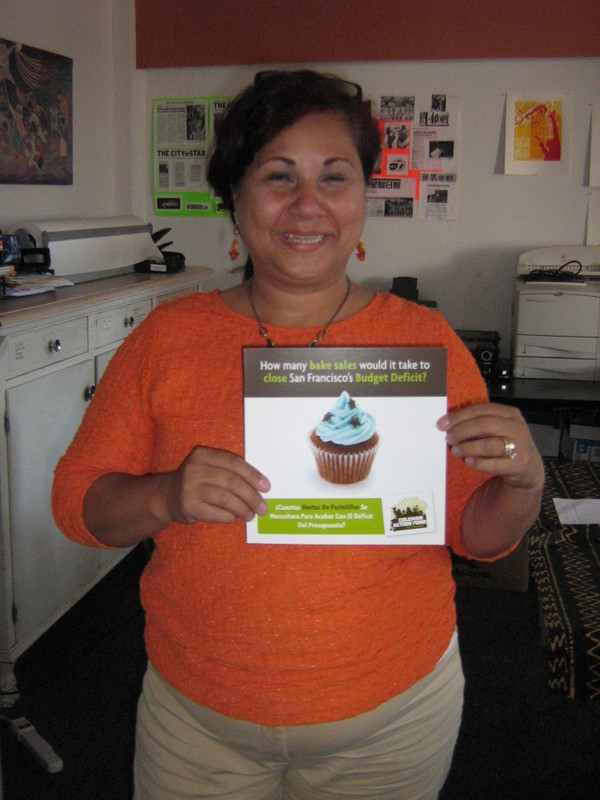 Maria Elena, Coleman Parent Leader, holding the Coleman Action Fund election literature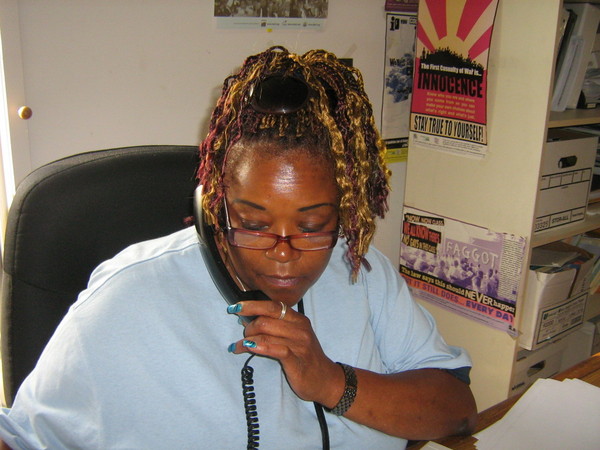 Patricia Davis, Coleman Parent Leader, calling voters about progressive revenue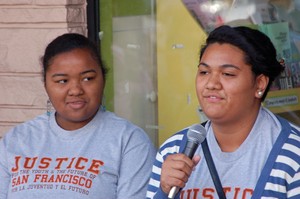 Coleman Youth Leaders on the mic at the SF Rising Kick-Off