Donate to Invest in Coleman's Youth and Parent Leadership Development!
Dear Friend of Coleman Advocates,
In the face of extreme and growing economic inequality in San Francisco, Coleman youth and parent leaders are working hard every day, in their schools and in their neighborhoods, to inspire a sense of hope and create genuine economic opportunities for struggling families.

Many Coleman leaders – like the majority of African American and Latino families in San Francisco – are struggling to make ends meet, priced out of both the city's rental and homeownership market, and facing hardships this holiday season like choosing between food and rent. And yet, they continue to give precious time and resources – school days, weekends and holidays – to support other parents and youth, build leadership, walk the neighborhoods, organize on campuses, advocate in the halls of government, and much more.


As the Executive Director of Coleman Advocates, I invite you to invest in the ongoing leadership development of Coleman's dedicated, bold and brilliant youth and parent members by making a special year-end gift:
$50 provides food for 15 youth members at our monthly leadership meetings.
$100 covers the costs of materials for 5 parent leadership trainings at an Excelsior or Bayview elementary school.
$250 purchases 2 full days of translation support for our annual Grassroots Leadership Institute retreat.
$550 covers a full month stipend for a Coleman community college organizing intern.
Your donation will enable us to sustain and grow our efforts to engage low-income youth and parents of color in transforming their communities through education reform, local job creation, protection of funding for youth and family services, and advocating for new city revenue streams to provide the resources for all of these crucial public investments.

Join in this powerful work by donating to Coleman Advocates today.

Over the last year, led by our leadership base of hundreds of low-income parents and students of color, Coleman has made significant progress across multiple arenas. Here are just a few examples of what your contributions support:
L

ast Spring, the Mayor committed $250,000 to restore summer school (almost all classes were eliminated in 2010 as part of major SFUSD budget cuts) for approximately 1,000 9th graders. This victory was the result of months of aggressive Coleman parent and youth advocacy to gain support from the city and the school district. Coleman continues to fight for comprehensive SFUSD credit recovery options to address the pervasive achievement gap and ensure that the students most at-risk for falling behind have the most access to student support resources.
This year, facing another extraordinary city deficit ($500 million+) and a multi-billion dollar state deficit, we forged ahead with our hallmark member-led advocacy and won a commitment from the Board of Supervisors to restore $2.3 million in restorations to the Department of Children, Youth and their Families, on top of $2.7 million that the Mayor restored in his original budget proposal as a result of Coleman-led community advocacy.
Cleveland PMAC members, after months of weekly school site meetings, parent-led research, educational workshops, organizing and advocacy last spring, won their campaign calling for earmarked funds in this year's budget for new laptops for classrooms. Before this campaign victory, Cleveland students had no access to computers and were transitioning in to middle school without essential computer skills, putting them at a distinct academic disadvantage. Cleveland parent members continue to develop their technology implementation plan and are carrying out an aggressive fundraising effort to supplement the new Cleveland technology budget.
We launched SMAC, Students Making A Change (SMAC), a student organizing project working to close the achievement and opportunity gap at City College of San Francisco (CCSF). SMAC leaders have already influenced multiple CCSF policy reforms and engaged and educated hundreds of students about academic and financial aid resources, the achievement gap and root causes, local and state-level budget issues, and opportunities to plug in to SMAC campaigns.
With your support, and building on our strong track record of success, in 2012 we will continue to move forward our citywide transformation agenda – developing and fighting for creative, long-term solutions to the problems in our communities, while investing in the next generation of leadership to blaze a trail towards a San Francisco that values and supports all children and families.

Please consider donating generously to our work today.

In the spirit of hope, justice and opportunity,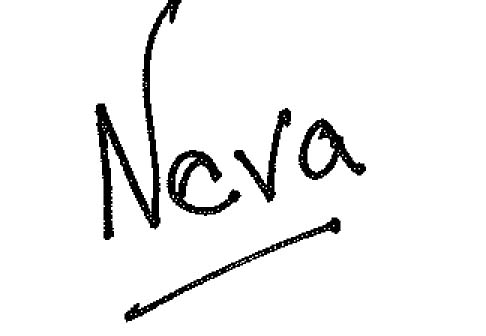 Neva Walker
Executive Director