Birmingham Boys Camp and Coaches Clinic
Rathmell Sports Park, Mountain Brook, AL

June 27-30 (Camp - 9am to 1pm/Clinic - 5:30pm to 7pm)
Ages 6 to 16 (campers divided by age/skill level)
Camp - $295/Clinic - $10
6/7 Clinic - $150 (9am to 11am)

*Program Director - UMASS Asst. Coach Doc Schneider


Doc Schneider - UMASS Asst. Coach and MLL Goalie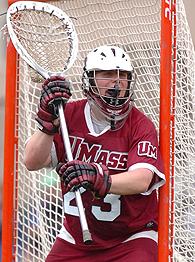 2006 NCAA All Final Four Team

2X Division I All American - Player of the Year Finalist

4X Academic All American - UMASS Male Athlete of the Year

*Camp Staff:
Brett Garber - Attack - MLL Player - All American at UMASS
Jake Jones - Midfield - Asst. Coach at UMASS - Face Offs
Casey Rahn - Defense - 4 year starter - Captain - UMASS
*Joining this group will be other MLL players
High School - For 9th/10th/11th graders. This camp will help you either make the varsity or make you a better contributor on the varsity. We run through many of the same drills that we run at the UMASS and MLL practices. *We'll have a small high school elite coaching staff to help the top players in Birmingham prepare for college ball.

Middle School - for 6th/7th/8th graders. This camp will ensure proper fundamentals so you build the foundation to become a great player. Proper footwork, cradling, scooping, catching, and throwing are the focus. We will have live action so you can apply these new tools. *We will have a small elite group for experienced middle school players.

Youth - for 2nd grade to 5th grade. This camp is to teach you the fundamentals of the game (catching, throwing, scooping). Fun and improvement is the focus.
Rathmell Sports Park in Mt. Brook, AL: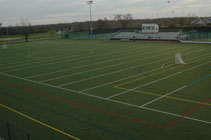 3 Full Field Grass Fields

Bathroom Facilities On Site
Full Time Athletic Trainer Available Throughout Camp
Shelter in Case of Rain
Camp Highlights:
25 Minute Private Lesson with a staff member
Reversible Lightning Lax jersey
Prizes given away from Warrior/Brine
Daily Games/Contests

Coaches Clinic Details:
Youth Coaches - Tuesday, June 28th - 5:30pm to 7:30pm
High School Coaches - Wednesday, June 29th - 5:30pm to 7:30pm

Our 2011 Program will feature a coaches clinic. This clinic is open to all youth/high school coaches in the Birmingham area. Conducting the coaches clinic will be UMASS Asst. Coach, Doc Schneider. We will cover the following: practice schedules, game preparation, stick skill drills, in game scenarios, as well as an open forum for Q/A.
Follow Us Throughout the Year on facebook:

Lightning Lacrosse Camps works exclusively with top tier DI Coaches, World Team Coaches, and MLL Players to offer you the best experience. We ensure improvement through our 25 minute private lesson training, skill drills, and positive/high energy coaches.

Coaches Clinic Registration:
We are limiting this to 20 coaches at each session.
Call: 877-812-2219 or email us at questions@lightninglax.com with your name, team you coach, and age group you coach.
We accept checks on site or credit card over the phone. No cash.