Program News
WOW! Where did the summer go?
Now that school is back in session, are you looking for special activities to occupy your child's after school hours?
There's so much going on at the Club - from arts and crafts to sports to homework help to core clubs! When the school day is over, we're ready to be your child's "home away from home," and for a membership fee of only $25 per year, it's the best deal in town! Check out our 2010-11 School Year Program Guide.
IT'S A SLAM DUNK! We are now accepting sign ups for our coed Fast Break Basketball League (ages 9-12).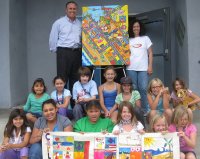 We are so proud! Original artwork created by our Club members is being submitted to a national competition - a first - special thanks to Cheryl Ehlers and Stardust Arts!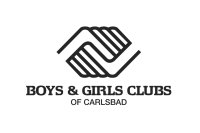 Upcoming Fundraisers
Put on your dancing shoes! Our Annual "Memories" Gala will be held Saturday, October 16, at La Costa Resort and Spa.
Join us for an unforgettable evening including fine cuisine, exciting silent and live auctions, and dancing to the dynamic sounds of Wayne Foster Entertainment.
Serving as our emcee is Jim Laslavic, Eddie Maldonado is back to tempt you with one-of-a-kind auction items, and our guest of honor is board member Liz Carnes.
More than 500 business and community leaders are expected to be in attendance; all proceeds benefit the Club.
SPECIAL EARLY COMMITMENT INCENTIVES are available when you sign up by September 1!
Get more information about the "Memories" Gala and sign up securely on line by clicking here.
Looking for an excuse NOT to cook?
Gregorio's Restaurant is donating 100% of their profits for the entire year of 2010 to Boys & Girls Clubs of Carlsbad!
Upcoming Celebrity Servers include Channel 8 News Anchor Carlo Cecchetto (August 29), Tom Sprinkle (September 14), Mary Bressi of Fairen Del (September 21), Chad Nelson (September 27), and Rancho Carlsbad Residents (Sept 28).
Corporate Partner Spotlight

James M. Morrison Insurance Services, Inc. offers one stop shopping for your health insurance and employee benefits needs. Named by San Diego Business Journal as one of the 100 fastest growing private companies (for the fifth year in a row!), they offer expert advice and top notch service in the following areas: Medical Insurance, Dental Insurance, Life Insurance, Disability Insurance, 401(k) Plans, Section 125 Plan Adminsitration, Flexible Spending Administration, Health Savings Accounts, COBRA Administration, Online Enrollment Programs, and Self Funded Insurance Programs.
For more information, contact Jim Morrison at (760) 438-9311 or visit www.misbenefits.com.
Boys & Girls Clubs of Carlsbad thanks Morrison Insurance Services for their partnership, and invites all civic-minded companies who are committed to the success, growth, and character of Carlsbad's youth to arrange for a visit to discuss the benefits and privileges of Corporate Partnerships.