Dear Friend of MeckEd,
I hope you had a wonderful Thanksgiving holiday and were able to spend quality time with your closest friends and family. It is easy sometimes to forget how fortunate many of us are, even in these challenging times of prolonged economic uncertainty. I think of the recent words Frank Emory, the incoming Charlotte Chamber board chair, stated in a recent article in the Charlotte Business Journal when describing his frustration with the local perception of CMS: "It almost seems sometimes that people feel like we have a bad school system but we are nationally recognized as a great system." Let us not forget to offer thanks and encouragement to our teachers, assistants, principals and all who work so diligently on a daily basis to teach all of our children in Mecklenburg County. It is often a thankless job, and this lack of recognition and appreciation should be unacceptable to all of us.


In this week's e-Newsletter:
CMS Principal Wins Award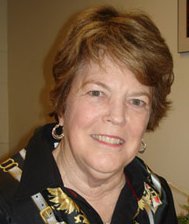 Dee Gardner, principal of Piedmont IB Middle School, has received the Terrel H. Bell Award for Outstanding Leadership from the U.S. Department of Education. Gardner was recognized for her role in helping Piedmont IB, which was recently named a National Blue Ribbon school, become a high-performing school.

NC To Participate in National Teacher Effectiveness Policy Effort
North Carolina, which has been piloting a new teacher evaluation tool, is one of three states and one territory (Nevada, Colorado and Guam) chosen to contribute to the State Strategies to Evaluate Teacher Effectiveness Policy Academy. States will assemble leadership teams to develop and implement new statewide teacher evaluation policies. The Policy Academy will also promote using evaluation results to improve performance.

Tennessee Race to the Top Rules Cause Friction
After Tennessee was a winner in the very spirited Federal Race to the Top Competition, the state discovered some of the new rules requiring regular teacher observations by principals, as well as the use of student test scores to evaluate teachers have had a profound effect on the culture in some school districts. Some principals feel micromanaged by the new rules and teacher morale has decreased—partly due to the large emphasis placed on test scores on their evaluations. The state is now seeking to modify the rules.

Instead of Wall Street, Occupy Your Local School District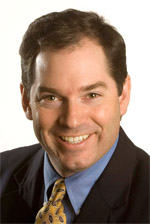 Time's Andrew J. Rotherham believes if the Occupy Wall Street Movement wants to reach its goal of improving social mobility, the movement needs to focus as much on educational inequality as it does on income inequality. He said because zip codes likely predict the quality of schools, students do not receive equal opportunities. Did you know only eight percent of low-income students receive their high school diploma by the time they are 24, compared
to 75 percent of affluent students? Rotherham suggests protestors should occupy local school districts and demand change.

S
uperintendent Search Community Meetings
Disc

uss priorities for the next CMS superintendent through small-group discussions. View flier
December 5, 2011 | 6:30- 8:30 p.m.
December 6, 2011 | 6:30- 8:30 p.m.
December 8, 2011 | 6:30- 8:30 p.m.
Local Education Spotlight: Freedom School Partners
Freedom School Partners Touches Children, Interns and the Community
"I really believe the way that Freedom Schools help us cross the lines of race and class in this community around things that are really important is so valuable."
-Mary Nell McPherson.

National research shows most children lose two to three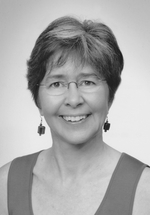 months of reading comprehension during the summer months. One local organization is trying to combat this by using summer vacation to prepare children to transition to the next grade. Freedom School Partners is a nonprofit, privately funded organization that works in partnership with the Children's Defense Fund (CDF), as well as local churches, universities and corporations to offer a six-week summer learning opportunity focused around literacy for K-8 children in the Charlotte community who are most at risk of learning loss during the summer vacation.
I
n 2004, the first CDF Freedom Schools program launched with 100 children, and has since grown to become the largest Freedom School Partners providers in the country, with 15 local sites—a few of which have a year-round afterschool component.

Freedom School Partners' Reach
In our November 16th e-Newsletter, we featured an article about CMS' poverty rate, which is now 54.4%. This statistic shows there is a greater need than ever for Freedom School Partners in our community. "We always target either high-poverty schools or low-income neighborhoods. The programs are meant to be for children who are most at risk of summer learning loss, and they're offered at no cost to families," said Mary Nell McPherson, executive director of Freedom School Partners.
Read more of our interview with Mary Nell McPherson
Students Discuss Characteristics of a Great Teacher
The College Board Advocacy and Policy Center, along with other groups, has compiled a new report about what characteristics make a great teacher. The report is comprised of five student-written essays that share teaching strategies they found most effective—including pushing students to succeed, making lessons relevant to students' lives and setting a good example for students. The essays are quite revealing, because they are the voice of the student, a voice we should never discount.

KIPP Receives $25.5M from Walton Family Foundation
To help the national network of charter schools double its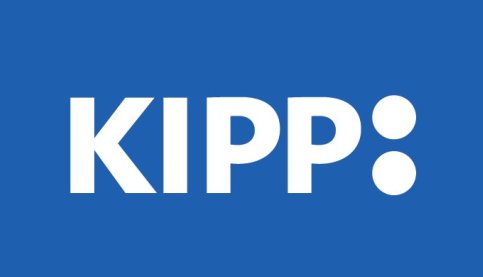 enrollment to 59,000 students by 2015, the Walton Family Foundation has donated $25.5M to the KIPP Charter Network. The foundation said it invested in KIPP because of its track record of creating schools of excellence in low-income communities. Funds will go toward professional development, research and data collection.

Extreme Poverty Reaches the Suburbs
A report from The Brookings Institution, which researched and analyzed trends of concentrated poverty in urban areas using data from the 2000 Census and the 2005-09 American Community Surveys, found the population in extreme-poverty neighborhoods rose more than twice as fast in suburbs than it did in cities from 2000 to 2005-09. The report also found a shift in the demographic profile of these neighborhoods. "Compared to 2000, residents of extreme-poverty neighborhoods in 2005–09 were more likely to be white, native-born, high school or college graduates, homeowners, and not receiving public assistance. However, black residents continued to comprise the largest share of the population in these neighborhoods (45 percent)."

View and click on maps to see detailed profiles of concentrated poverty throughout the United States.
The next few months are going to be especially crucial for public education in our community. With the recent election of new school board members, the selection of a new superintendent in the spring and new changes from the NC Department of Public Instruction around Race to the Top legislation, there will be much to discuss and debate. MeckEd will continue to be a source of nonpartisan and factual information. Thank you for your support of MeckEd as we continue to advocate for quality public education and carry out our mission of informing, educating and engaging the community around critical public education issues.
Bill Anderson, Ed. D. | Executive Director
---
Forward this e-Newsletter to a friend Sign up to receive MeckEd's weekly e-Newsletter View this e-Newsletter in a browser