Our prestigious alumni are doing incredible things, and we wanted to take this opportunity to recognize the work you are doing for your communities. This list is certainly not complete. Please send an
email
to update us on what you're up to, and to be featured in our next newsletter.
ALUMNI: WHERE ARE THEY NOW?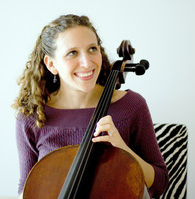 Sara Sitzer
(Ma'ayanot 2000)
is living in the Chicago area, where she is an active and versatile professional cellist. She also serves as the founding artistic director of the Gesher Music Festival in St. Louis, an annual chamber music festival that builds bridges between classical music and the Jewish experience. "My summer with Nesiya significantly impacted the way I approach my spirituality, my relationships, and my career. I will always be grateful for the people I met and the experiences I had that summer." Sara makes a home with her husband, Richard (also a cellist!), and her sweet little terrier, Josie.

Rivital Singer (Kehillah 2014) [pictured left with her chapter, purple shirt] just returned from a trip to the United States with HaZamir: The International Jewish High School Choir: "I came to Cleveland with a small group of Israeli teenagers from Beit Shean. The topic that was given for our time in Cleveland was identity. We learned about our own identity as Jews and as people, and we also talked with some of the American teens about how they see their Jewish identity. We visited a lot of different places in Cleveland (the American Greetings headquarters, Cleveland's art museum, the theatre complex and an ice cream store) and at each place we got to talk to people that worked there, and we saw how much all of them care about the work they do, and how they make everything they do very personal. After three packed days in Cleveland we drove to New York where we spent three days rehearsing music with 350 singers from all over America and Israel and finished our trip with an amazing performance in Avery Fischer Hall in Lincoln Center."

Inbal Freund-Novick (Mayanot 1995)
Shares thoughts on Yom Hazikaron, (Israel's Memorial Day):
"The juxtaposition between the experience of my American friends and us, Israelis, is so strong on this day. My Facebook feed is split into black and white halves of pictures and stories of our fallen brothers and to posts about such mundane things that look painfully silly (in one post I just read the writer is overwhelmingly surprised by the fact that she found a banana peal twice next to her car, on the same day, when she opened the door in two different locations). It's hard to think of how wide this gap between us is, of how our cultures don't even correspond today. And yes, silliness is painful on this day."

Mazal tov!

*Daniel Korenstein (Kehillah 2002) on his recent marriage to Hara Hoff.
*Jessica Intrator (Mayanot 1995, Kehillah 1996) on the birth of her son Jonah Emile Jacoby, joining his older sister, Eva, who is thrilled to have him in the family.
*Rabbi Noam Silverman (Staff '99, '00), who has recently been named the new head of High School at the Abraham Joshua Heschel School in New York.
*Lindsey Citerman (Staff '02-'05) and husband, Gilad, on the birth of their baby boy, Julian.
_________________________________________________________________________
*Do you have an update that we can share in our next newsletter? Anything from life events to work or school accomplishments. Please send it in to info@nesiya.org!*