January 18

Winter Sports Senior Night

January 21
No School - Martin Luther King, Jr. Day


January 22
Spring Sports Tryouts Begin
January 24
6:30 p.m.
Admissions Open House
January 26 - February 3
High School Winterim

February 1
No School - Mid-Winter Break
February 7
6 p.m.
Third-Fifth Grade Father/Daughter Banquet
February 18
No School - Presidents' Day
Click for Full Calendar
---


Monday, January 21
No School
Tuesday, January 22
Sloppy Joes, Chicken Chow Mein, Potato Chips; Pizzas made by Culinary Arts students
Wednesday, January 23
Turkey Club Wraps, Pepper Steak & Rice, Lima Beans
Thursday, January 24
Tacos, Bacon Onion Quiche, Green Beans, Potato Chips; Sub Sandwiches made by Culinary Arts students
Friday, January 25
Hamburgers, Chicken & Pasta, French Fries; Pizzas made by Culinary Arts students
---

---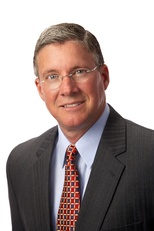 Jim Matthews (class of 1970)

After graduating from Ben Lippen, Matthews earned a bachelor's degree in criminal justice from the University of South Carolina.

Putting his education into practice, he was a Federal Agent with the Drug Enforcement Administration for 22 years, serving in the United States and Thailand. In addition, he taught at the FBI Academy and the Federal Law Enforcement Training Center.

Currently, Matthews serves as Kershaw County Sheriff, a position to which he was elected in 2010.

He is married to Heather Hoopes-Matthews and is the father of three children, two of whom graduated from Ben Lippen: Kristen (1998) and Hunter (2006).

---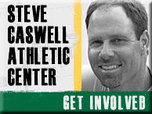 Priority #2 is complete!
Click here
to find out how you can be involved.
---


Fine Arts Initiative: Registration Now Open

Admissions Open House

Financial Aid for 2013-2014

Tutoring Available

Math and Spanish tutoring is available for all levels. Contact Dr. Joran Clements at 429-0696.
Come Visit Us at CIU!

Online Studies Options at Columbia International University


Important Winterim Requirement

Math Team has Strong Showing at SCISA Meet


Honor Roll

Middle School Teacher Profiles

Upcoming Author Visit

Attention: Seventh Grade Girls


Third-Fifth Grade Father/Daughter Banquet

Milk Jugs

Monticello Road News

St. Andrews Road News

Winter Sports Senior Recognition Night

Spring Sports Tryouts

Schedule Change: January 22

Golf Meeting: January 23

JV Boys Improve to 11-3 Record