SCISA Math Team Competition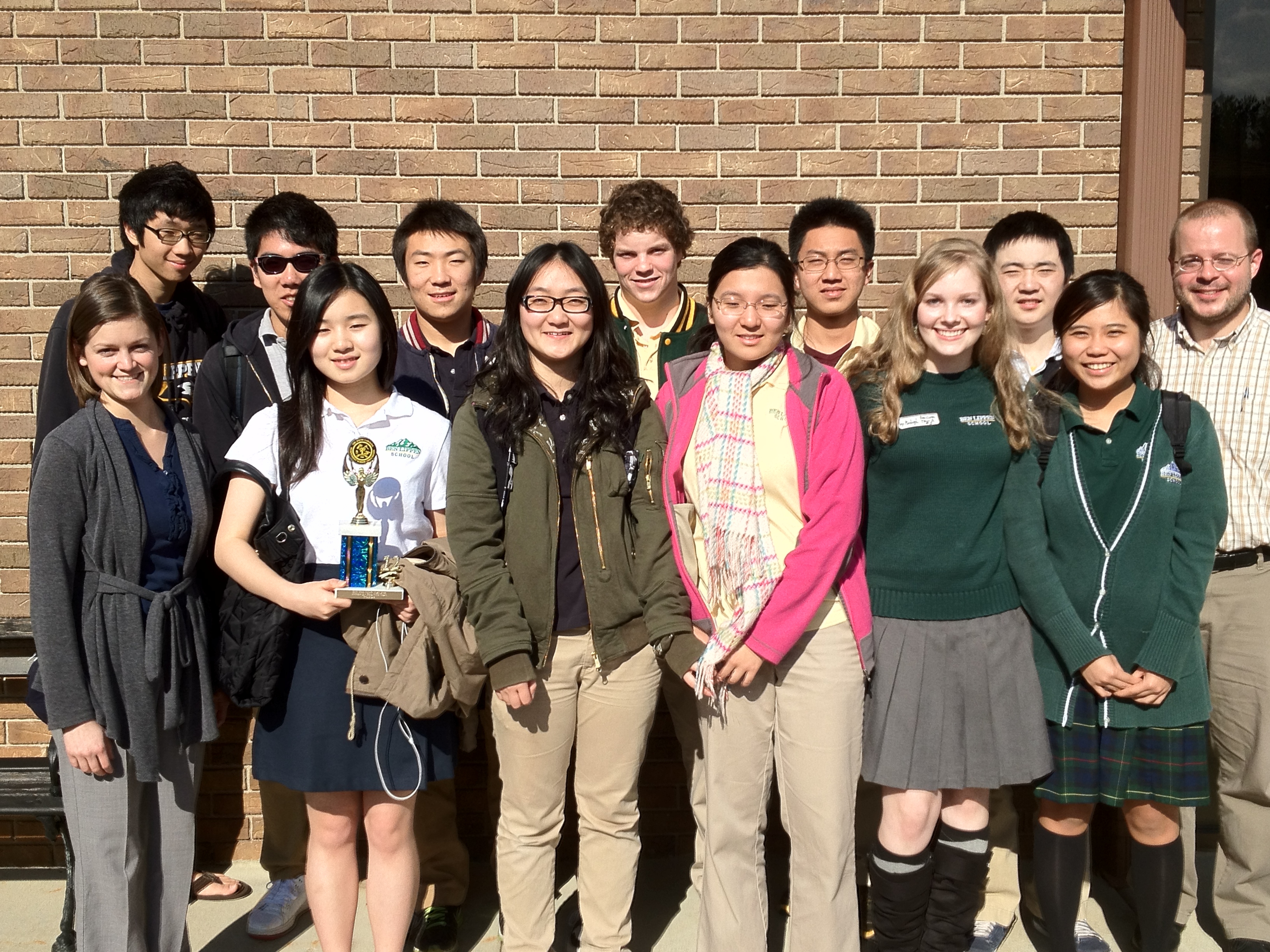 Ben Lippen recently participated in the SCISA Math Competition. Our teams placed third and seventh out of 28 total teams. Top scorer for Team One was Minyoung Kim and top scorer for Team Two was Hank Sui.
Special congratulations to Minyoung Kim who took fourth place as an individual high scorer and to Wongoo Shim who took 10th place as an individual high scorer. There were 140 students in attendance.
Ben Lippen students represented were: Josh Parks, Hank Sui, Olivia Han, Randy Liang, Xixi Ni, John Jing, Paul Lin, Amy Murdaugh, Wongoo Shim, Minyoung Kim, and Tran Huyhn.
---
Chinese New Year Celebration

Some of the boarding students took the leadership in putting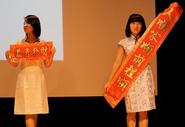 together a Chinese New Year celebration. These students did a chapel presentation on the Chinese New Year with a traditional dance/ballet and a story reading with a PowerPoint presentation. Chinese food was served for lunch in the cafeteria and in the evening there were fireworks by the pond near the resident houses.
Click here
to see photos taken at Ben Lippen's Chinese New Year celebration earlier this week.
---
Financial Assistance for College?

Do you need financial assistance to attend college in Fall 2012? Would you like your name to be entered into a drawing to win an iPad2?
If so, join us for FAFSA Day at
Columbia International University
on February 18! College Goal South Carolina is an opportunity for students and parents to receive free assistance completing and filing the Free Application for Federal Student Aid (FAFSA). The FAFSA is the first step to receiving Federal aid, and it is a requirement for most college students who plan to pay for college with the help of scholarships, grants, student loans and work study.
Come to
Columbia International University
between 10 a.m. and 1 p.m. on Saturday,
February 18
to receive help from financial aid experts. This service is available to all students regardless if they are coming to CIU.
Click here
for more information. Questions?
Email Sandra Rhyne
, CIU's Director of Student Financial Services.
---
Student Leadership University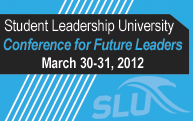 Attention all eighth-twelfth grade students!
Student Leadership University
is coming to
Columbia International University
March 30-31
. Don't miss this opportunity to be empowered and motivated to become a better Christian and leader!
The conference fee includes a personal leadership guide, all sessions, and lunch on Saturday. And guess what? Ben Lippen students can register at a discounted rate of $119
when you include "BLS" as your group name AND register with code: COLREG (all caps)

.
To register, your student must login and create an account at
www.studentleadership.net
. From there you will be promted to enter your group name and code. A $40 deposit is required by March 1 and balance must be paid by March 16
Click here
to sign up and to learn more about SLU 101. Questions?
Email Shelley Brannan
.
---
American Math Competition Announcement

The
mathematics department
will offer the AMC-10 and AMC-12 immediately after school on Tuesday,
February 7
from 3:15 p.m. - 5 p.m. in the high school library. There is no cost to take the test for Ben Lippen students, but
space is limited
. Please sign up with a high school math teacher as soon as possible.
Click here
for more information and eligibility requirements.
---
Volunteer Opportunities for High School Students
Volunteers are needed for the
Flood the Five
Conference at Faith Presbyterian Church. This is a great opportunity for students needing to fulfill community volunteer hours. Volunteers are asked for a four hour commitment to help prepare, serve and clean during the meals at the conference.
Times available are:
Friday,
March 2
: 4 p.m. to 8 p.m.
Saturday,
March 3
: 9:30 a.m to 1:30 p.m.
Those interested in volunteering for one or both of these times (additional hours may be available) should email Catherine Hoecke at
flood5columbia@aol.com
. Include your name, grade, phone number, and date you want to volunteer.
---

Penny War
Proceeds from last fall's Spirit Week Penny War in the middle school were officially presented during chapel this week to members of the High School Nicaragua and Panana teams. These teams will be leaving on Saturday for their Winterim missons trips. Middle school students contributed enough pennies and other coins to give each team $339 for their team and ministry needs.
---
Middle School Schedule
Middle School students will have normal classes during the week of High School Winterims (January 30-February 2).
No School
on Friday,
February 3
, for our mid-winter break.
---
Problem Solving Machines
Eighth grade science students were assigned the task to think of a problem and then create an idea for a machine that would solve that problem.
Caleb Burnett (
bottom left
) is holding an idea for a hands-free toothbrush, created by Lauren Bailey. Tuller Gibbs (
bottom right
) is holding an idea for a no-heat hair straightener, created by Rachel Bradley.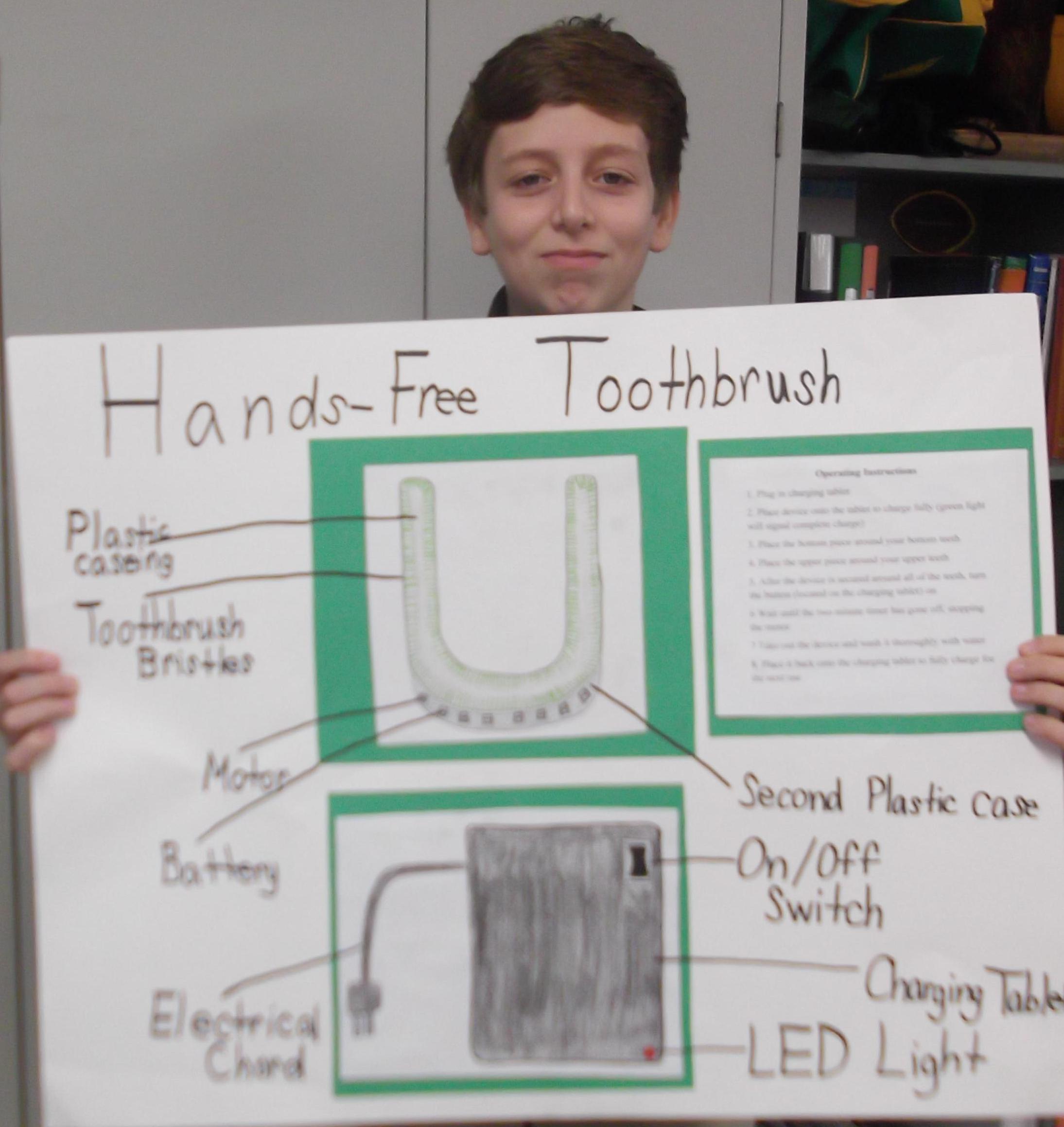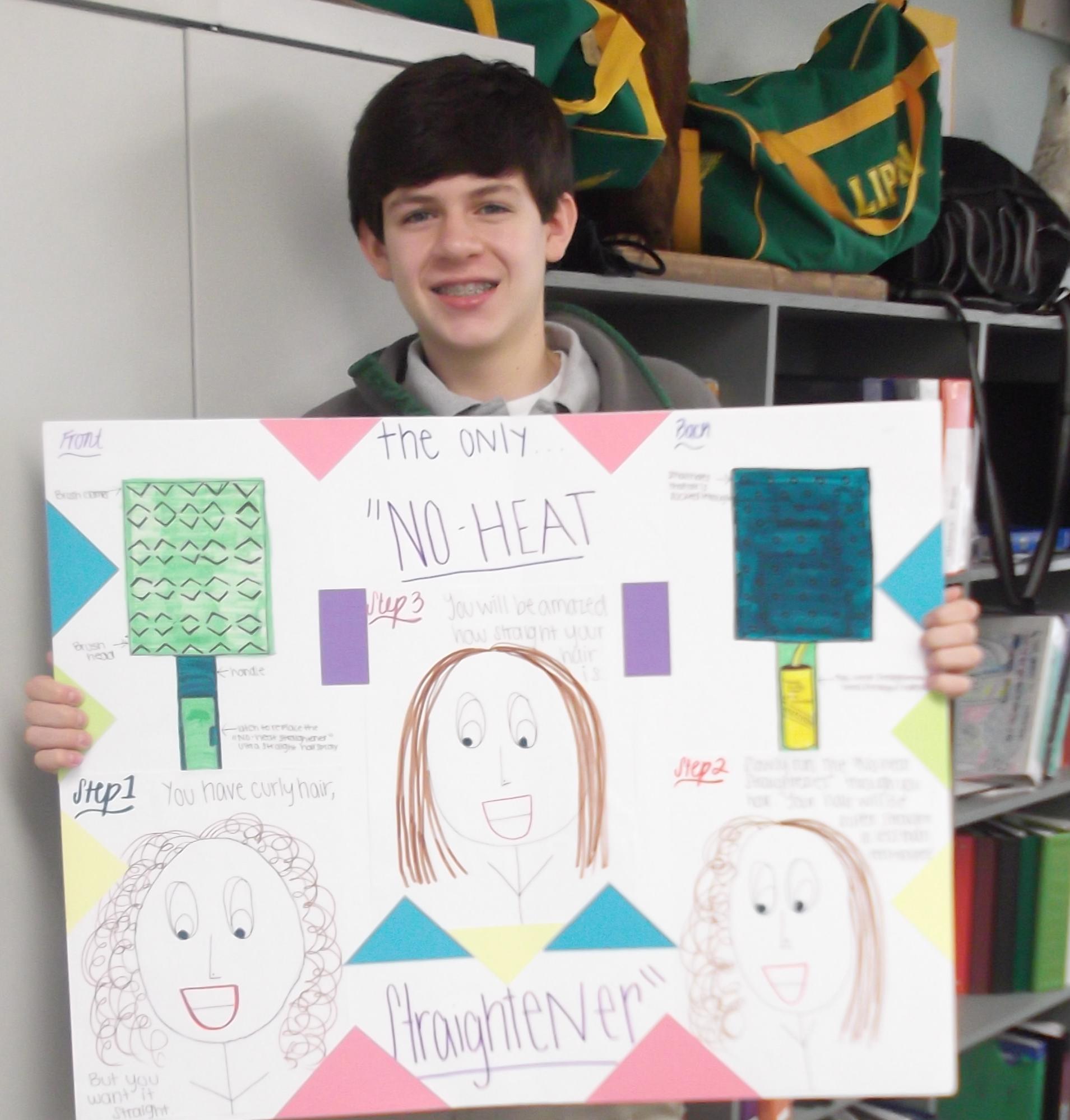 ---
Student Leadership University

---

Elementary Marshmallow Roast

All elementary families are invited to roast marshmallows and make s'mores at the CIU Pointe (
behind the Pine View Apartments
) TOMORROW, Friday,
January 27
before the varsity boys' basketball game against Hammond. Join your friends and make some new ones from 5:30-7 p.m.!
PLEASE NOTE:
If it rains or we have high winds on Friday, the roast will be rescheduled. An email will be sent to all families on Friday if the Marshmallow Roast is going to be canceled.
---
Third Grade Chapel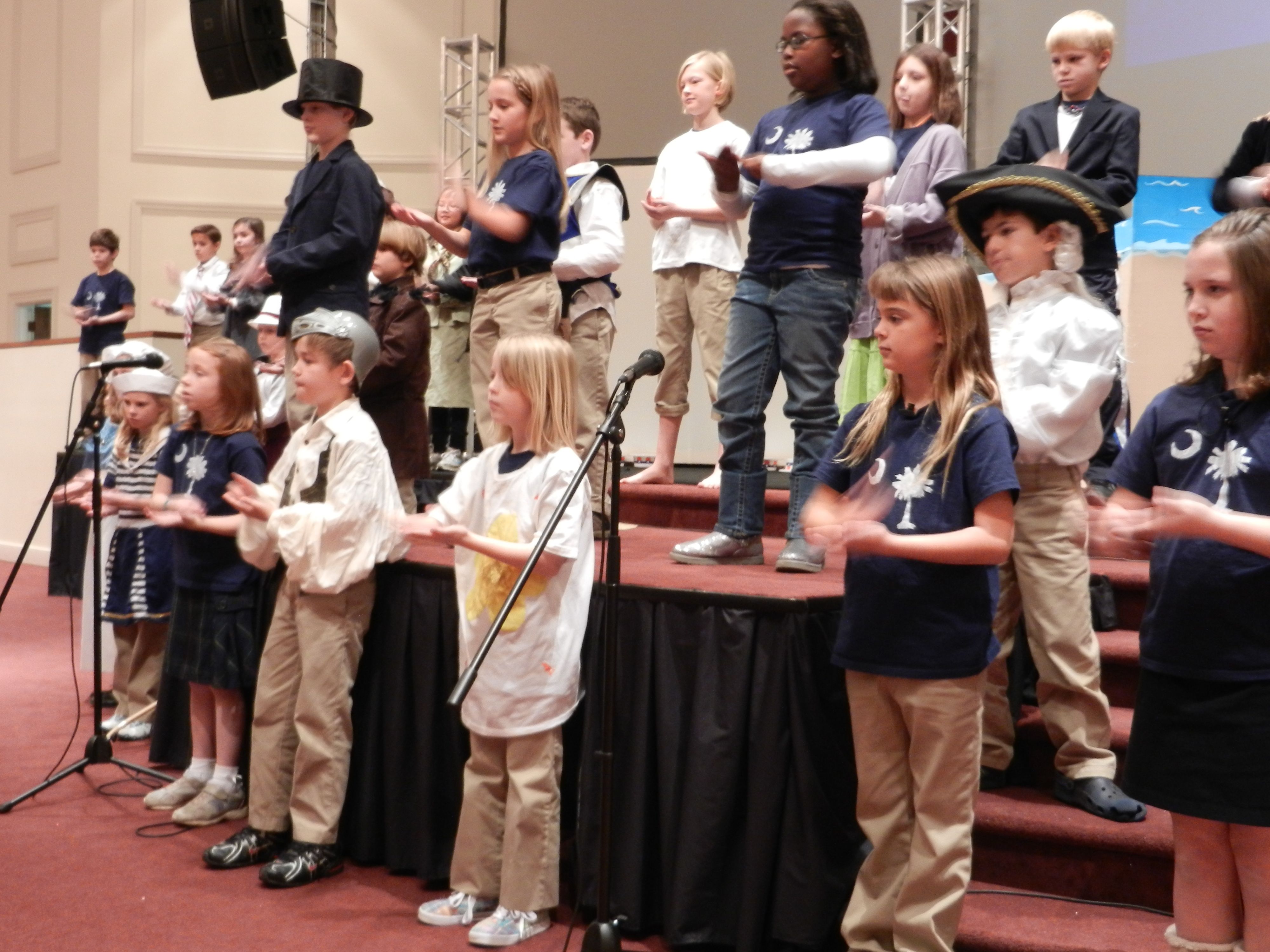 The third graders did a great job with their "South Carolina" chapel last week.
Click here
for pictures from this performance.
---
Milk Jugs Needed

Our first grade classes will be building their igloo soon and are in need of milk jugs. If you have any gallon-sized milk jugs with lids that you are willing to save, please bring them in well-rinsed. Thanks!
---
Monticello Road News
ID Concepts
: ID Concepts will be coming
January 31
to make ID photos. Contact the school office for more information.
---
St. Andrews Road News
SAR Pre-K Students Make Sushi:

Pre-K students enjoyed making and eating Rice Krispie "Sushi."
Click here
to see more pictures.


ID Concepts:
Please mark your calendars for
January 31
. ID concepts will be coming to the school to make ID cards for students. Contact the school office for more information.
Moms in Touch:
Moms in Touch will meet
every Friday
from 8:15-9:15 a.m. in the conference room by the SAR school office. Additionally, Moms in Touch will meet the
first Monday
evening of each month from 7-8 p.m.

Third-Fifth Grade Mother/Son Luncheon:
The reservation form for this event was sent home this week. We are looking forward to a great time on Friday,
February 10
at 12 noon! If you have any questions, please contact the school office at 807-4400.
---

Middle School Girls Play With Heart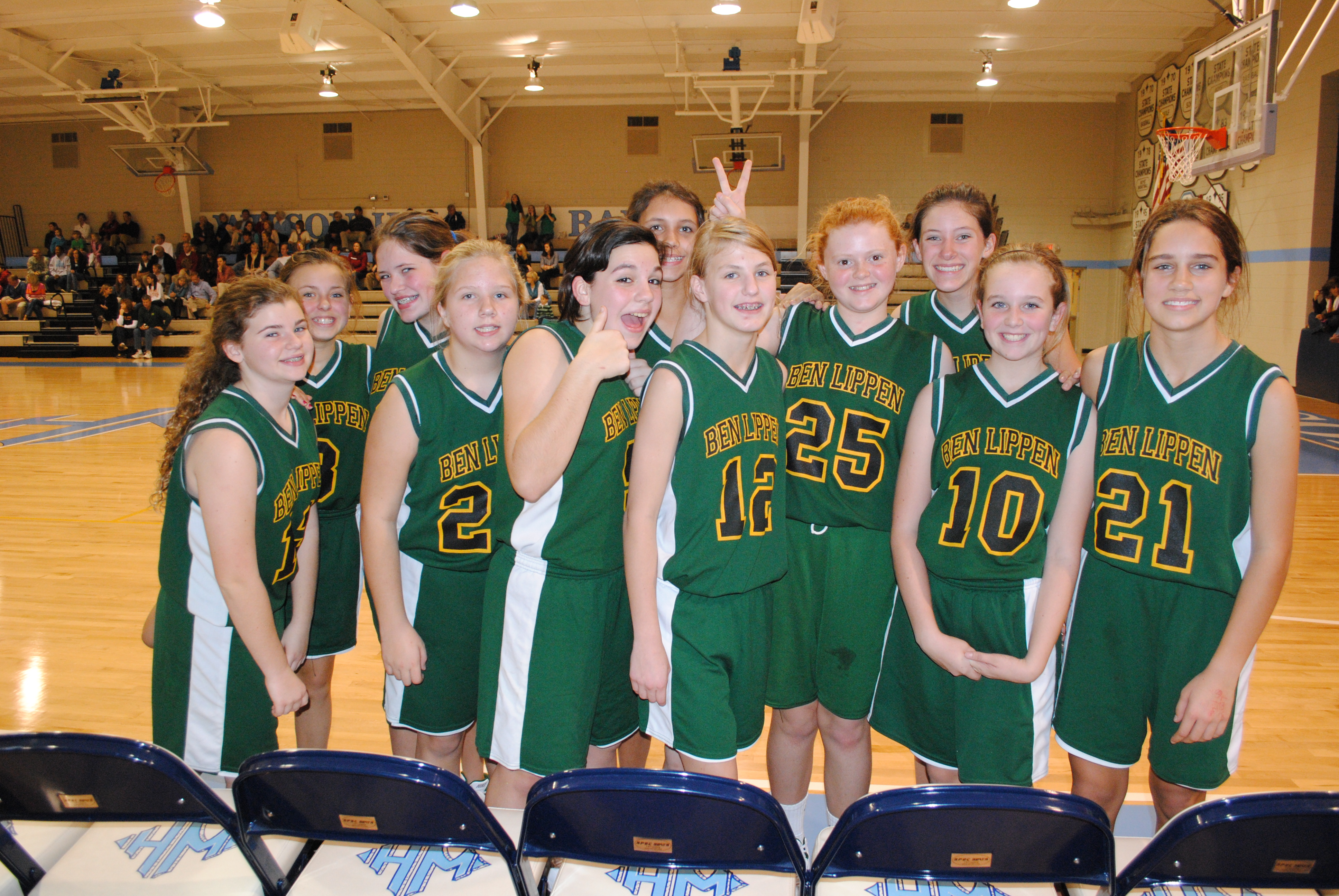 The Ben Lippen Middle School girls' basketball team comes out each week to play the game with heart and excitement. The team is comprised of thirteen girls from sixth to eighth grade. For the majority of the girls, this is the first time they have played on the Ben Lippen team.
It has been exciting for their fans to see the great improvement from the first game to now. "I'm proud of the girls for their hard work this season. As such a young team it hasn't been an easy season, but I've seen tremendous improvement. The fact that they continue to persevere day after day encourages me, not only as it relates to basketball, but also in realizing that these young women are learning valuable lessons from which they will benefit for a lifetime," says Coach Abbey Le Roy. We can only imagine how profitable this building year will be for the future with this young group of girls.
Thanks to the friends, parents and enthusiastic Middle School Cheerleaders for their support this season!
---
Two More Wins for Middle School Boys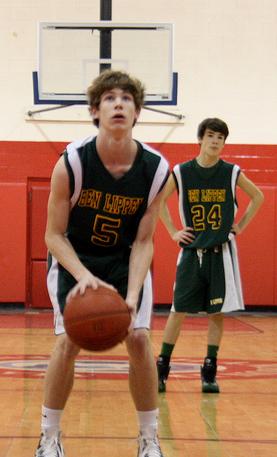 The Middle School boys' basketball team went 2-1 on the week, running their season record to 9-4, with victories over Augusta Christian and Hammond, before dropping a home contest against Heathwood Hall.
Last Friday night, the team defeated Augusta Christian 48-21. Eleven Falcon scorers were led by Mark Shoemaker and Garrison Moore, with nine points each. Shoemaker dished four assists while Moore collected six rebounds. Matthew Shoup tallied eight points in the third quarter alone to go along with his four rebounds and three steals. Bryce Schmoyer and Cullen Carlin added six and four points, respectively.
On Saturday, the Falcons defeated
Hammond
36-31 in a back-and-forth game in which the Falcons trailed by one at the end of the first, by two at the half, led by one at the end of three quarters, and then stood tied with Hammond at 28-28 with 2:30 left in the game. From there, Ben Lippen went on an 8-3 run to seal the game. The Falcons played a stingy second half defense, holding the Skyhawks to only twelve second half points, an effort that was highlighted when Seth Hester ended a Hammond two-on-one fast break, that would have led to a sure Skyhawk layup, when he hustled back to set up in front of the Hammond ball handler, drawing a charge. Eight Falcon scorers were led by Mark Shoemaker with 12 points while Bryce Schmoyer and Andrew Berry tallied six points each, with Schmoyer collecting six rebounds.
On Tuesday the team lost a tough home game to Heathwood Hall, 59-47. Although the Falcons more than doubled their scoring output from their last contest with the Highlanders, the Falcons could not slow the Heathwood offensive attack. Mark Shoemaker's 18 points, a team season high, went for naught as the Falcon defense struggled inside, giving up uncontested layups when Heathwood's guards beat attempted Falcon traps in the mid-court. The Highlanders continually sent more players to the offensive glass than the Falcons had in position to stop them, leading to offensive rebounds and easy put-back baskets for Heathwood. Bryce Schmoyer and Robert Satcher each contributed seven points for the Falcons.
The team's final contest of the regular season is a Friday night rematch at Hammond at 5:30 p.m.
---
Interested in Trying Out for a Spring Sport?

Sign up sheets for
golf and tennis
are now posted in the gym.
If you are interested in trying out for a spring sport, please sign up on the lists in the gym as soon as possible. In order to try out, you
must
sign up (even if you are involved with winter sports!).
Click here
for a detailed tryout schedule.
Reminder: Anyone trying out for a spring sport must have three items completed and on file with the athletic department before tryouts begin:
Note: If an athlete has participated in a fall or winter sport, then the physical and two SCISA forms should be on file with the athletic department. Forms need only be signed one time per school year by parents, and current physicals are good for the entire 2011-2012 school year.
Please contact Christy Lambert in the athletic department at 807-4197 with questions.
---
Strength and Speed Workouts

Strength and speed workouts for sixth-eleventh grade boys are held on Mondays, Wednesdays, and Fridays from 3:30-4:45 p.m. in the gym.
---