How to stop a wildfire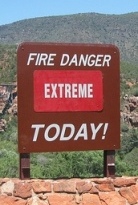 When we're in the middle of a bad situation -- whether a short episode or a prolonged, multiyear, downward trend -- we can default to tried-and-true methods of thinking and reacting.

But often it's just these methods that allow a small problem to grow.

Read more...

"Join our board -- you won't have to ask for money"
Board members: Were you told you wouldn't have to ask for money when you were recruited for your board?

Presidents: Do you tell prospective board members that fundraising won't be their responsibility?

Read more...
For the board's consideration: One sliced tuition, coming right up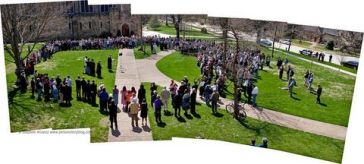 Does a school ever lower its tuition?

Over at the University of the South (commonly called "Sewanee"), that's what they're doing -- cutting total student charges (tuition plus room plus board) by about 10 percent.
Read more...
"Wise Stewards" Webinar
---
In Trust's recent webinar covered these topics:

1. Shared governance
2. New challenges facing seminary board members
3. The six essentials of sound board governance
4. Assessment of the board's work

Purchase the archived version of the webinar at www.intrust.org/webinars.