Endowment returns improved in FY2010

College and university endowments earned an average of 11.9 percent during fiscal year 2010 -- a big increase over fiscal year 2009, when they lost an average of 18.7 percent.

But the average three-year return is still in the red -- endowments lost an average of 4.2 percent over the last three years.

Read more...
Writing on the Faith and Leadership blog, Nathan Kirkpatrick notes two ways that institutional goals can fail:
"The mundane can defeat the audacious." That is, the unending grind of everyday work can make vision statements and strategic plans, which boards work so hard on, seem irrelevant to the staff.
"Institutional ADD." Kirkpatrick describes the problem as "the cynicism created when leaders so anxiously cast about in search of the next vision that they never invest fully in the present one."
Read more...
Where are military chaplains trained?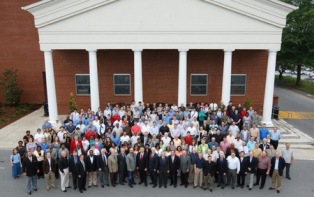 Earlier this month, the St. Louis Post-Dispatch reported that Liberty Baptist Theological Seminary, the theological school in Lynchburg, Virginia, that was founded by Jerry Falwell, is training more future U.S. Air Force chaplains than any other school.

The paper also reported that Eden Theological Seminary, a United Church of Christ school in St. Louis, is launching a new initiative to provide more liberal chaplains for the military.
Read more...
In Trust Webinar
---
February 23, 2011
1 -2 p.m. EST
WISE STEWARDS
Roles & Responsibilities of Boards in Theological Education
Questions? Contact
In Trust at
302-654-7770 or akardash@intrust.org.